It's nice to have just "Mommy and Me" or "Daddy and Me" time, and here's a great example of a loving mother with her son at one of our favorite locations, Bonelli Park in San Dimas. These mommy and me family photos show the bond between a mother and child so perfectly!
Starting on a Large Wooden Log in San Dimas
We started the Mommy and Me family photos on a log in Bonelli Park, where our little guy was able to have fun walking up and down the log.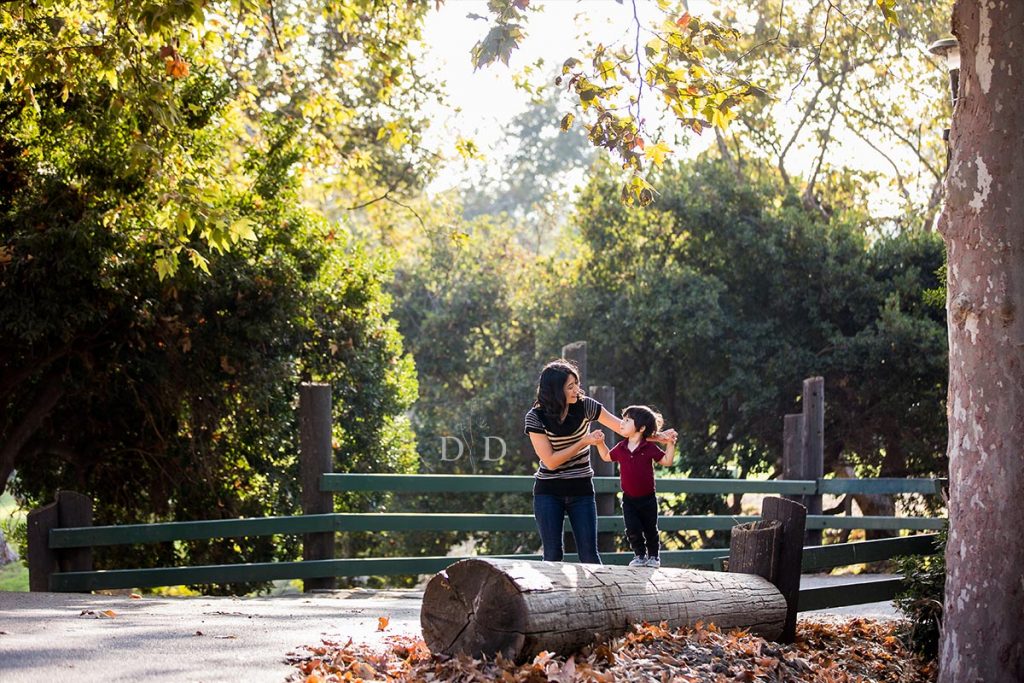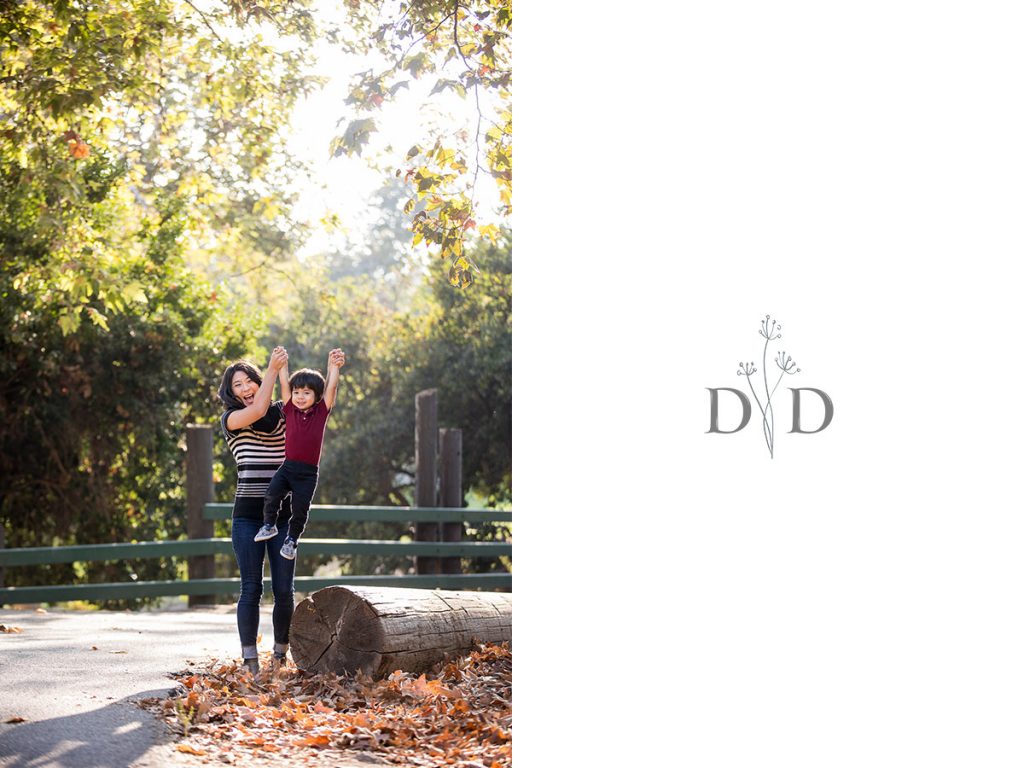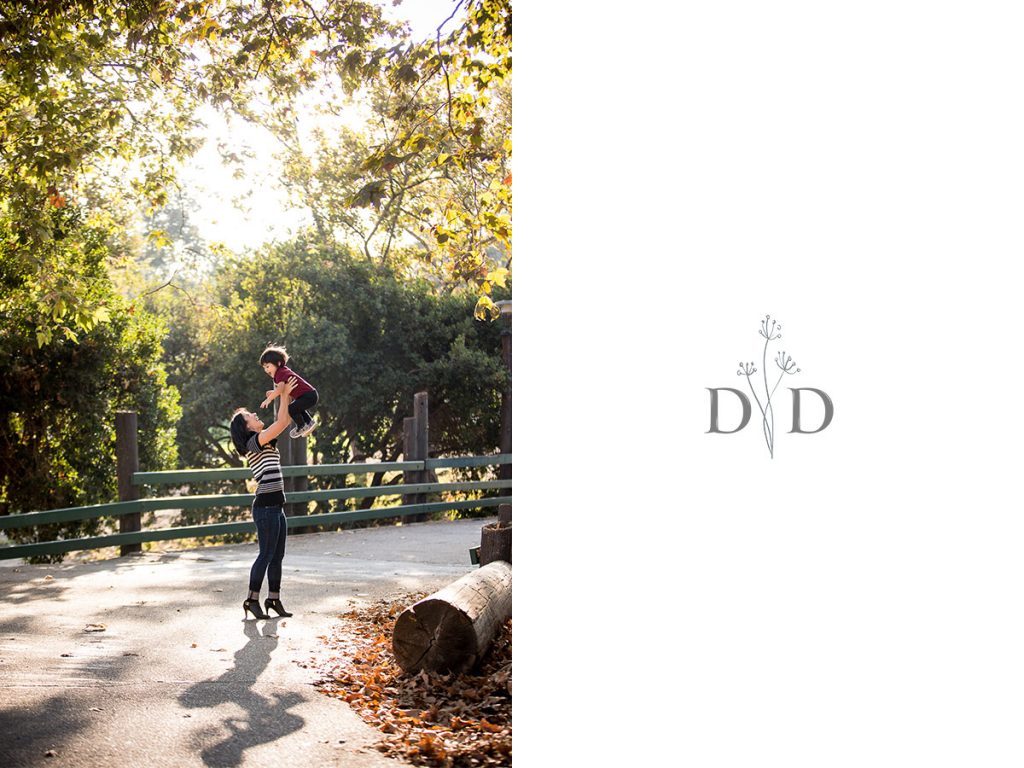 After a little fun and games, we sat the mother and son down for say "cheese photos." A good family portrait session is about getting both traditional/posed family photos and candid/fun family photos.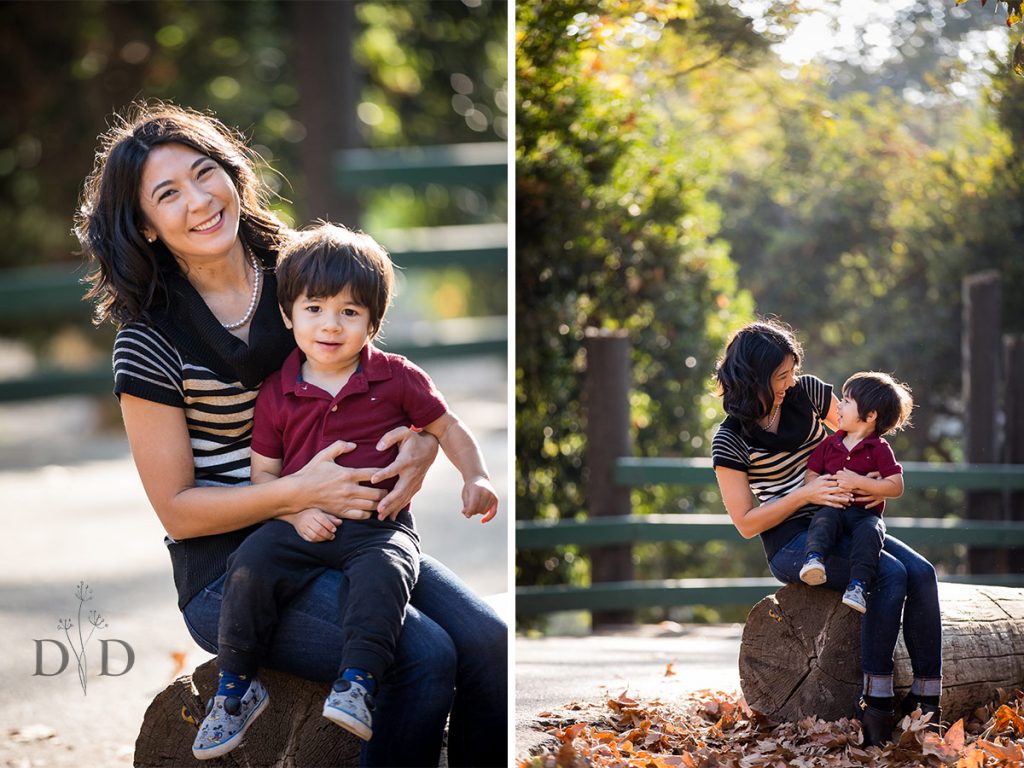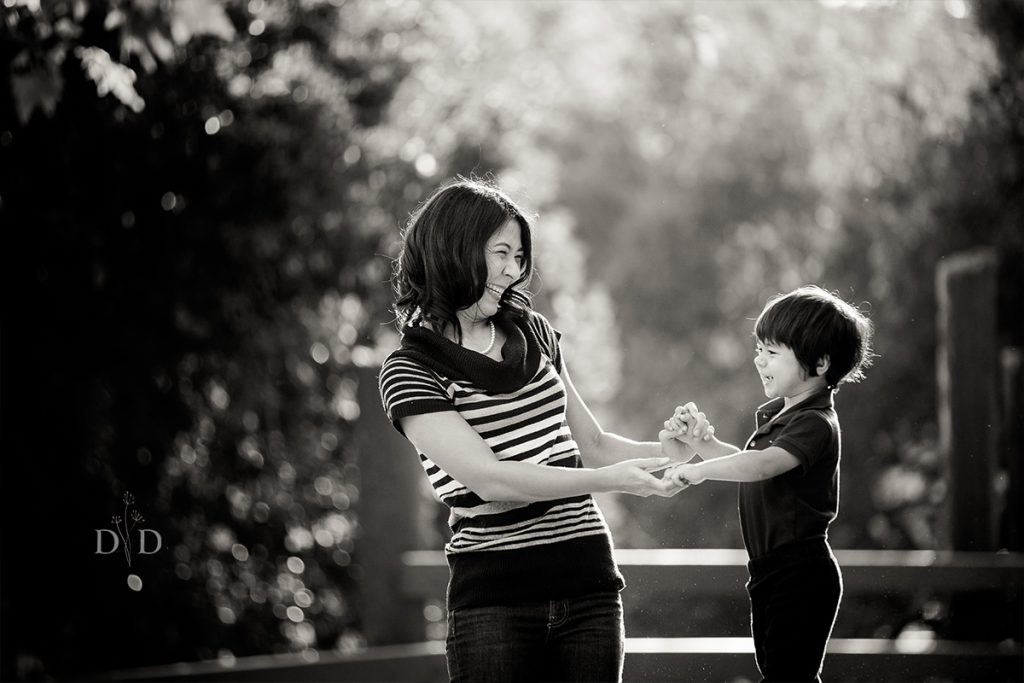 Walking Down the Trail, Just Mommy and Me
We then headed down the trail for a stroll, which also gives us plenty of opportunities for cute hand-holding family photography.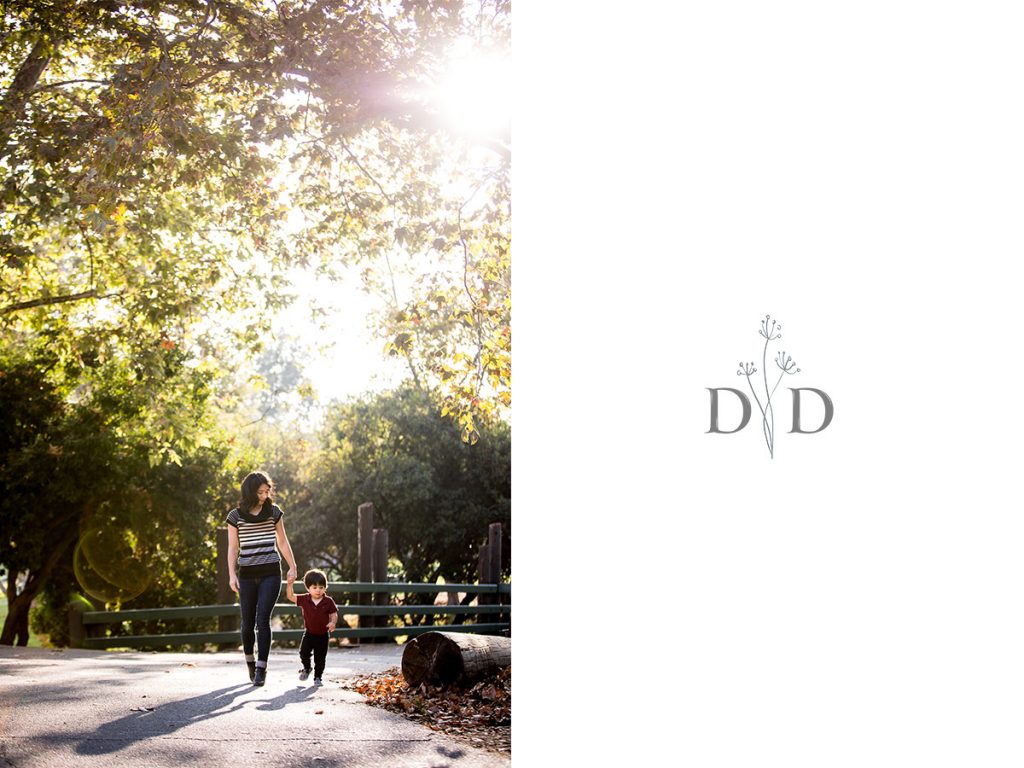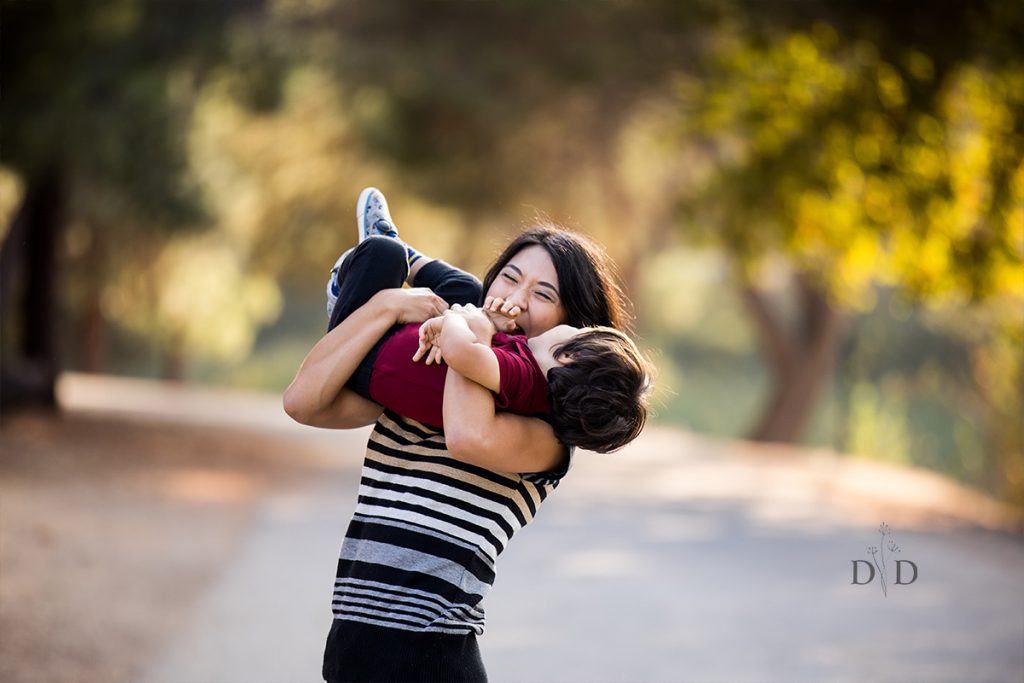 And how cute is this photo of our mother holding her son upside down?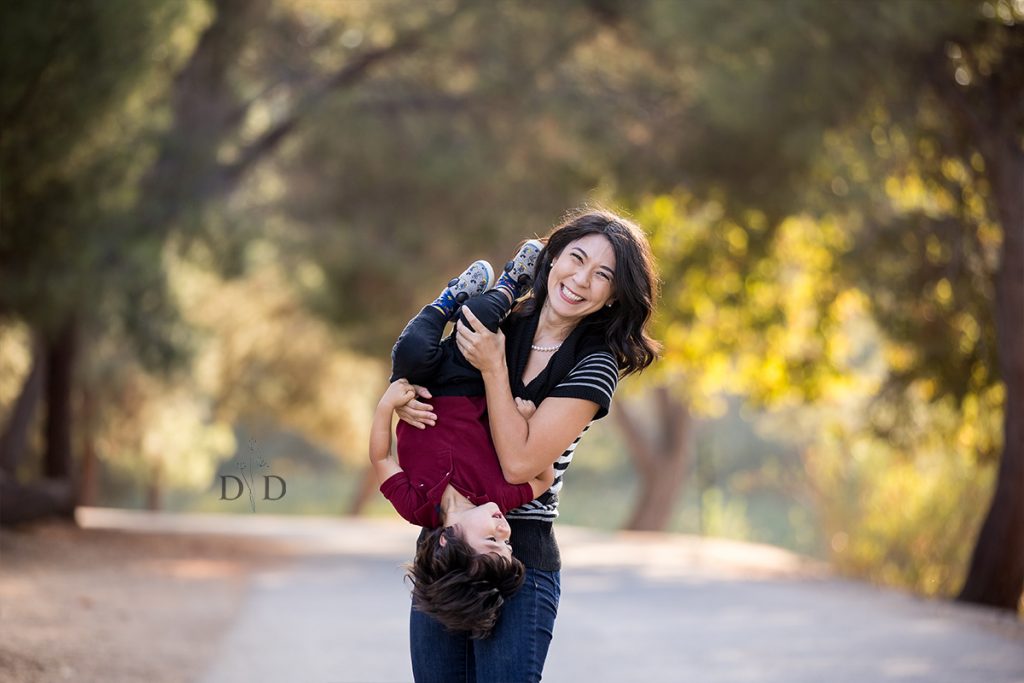 We stopped at a very large tree with another log laying under it to finish up the quick family session (this was shot during a mini-session marathon).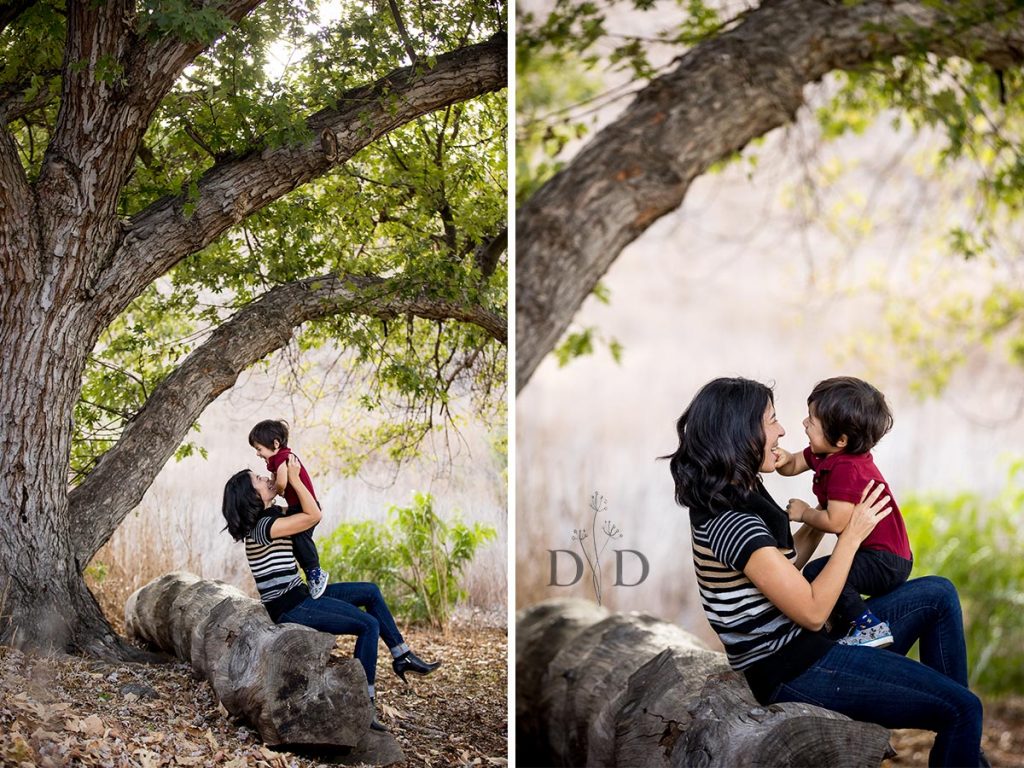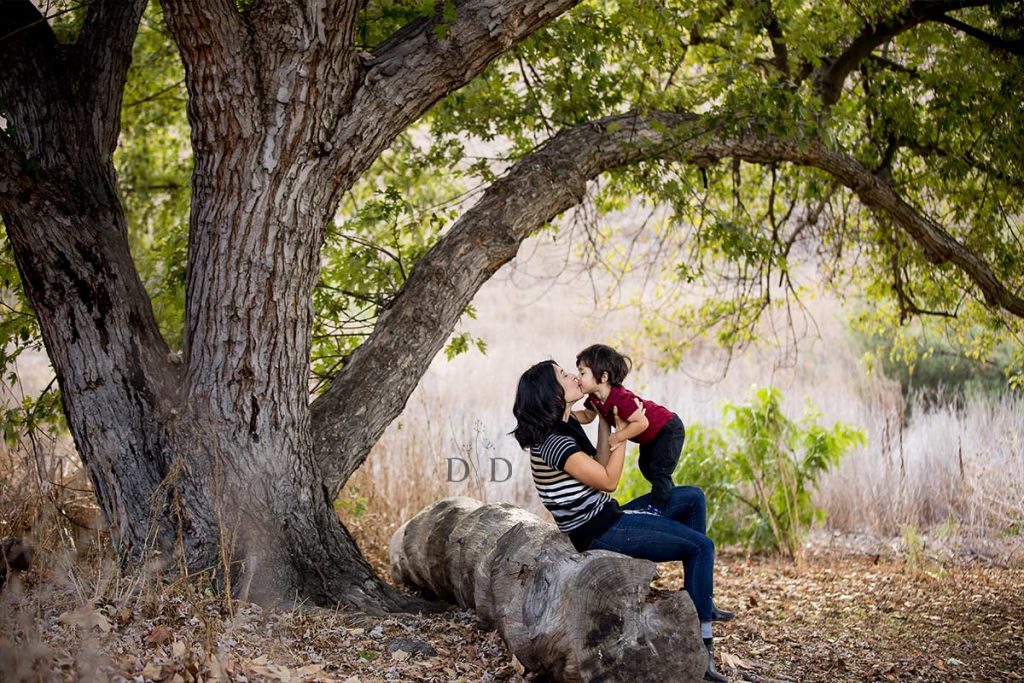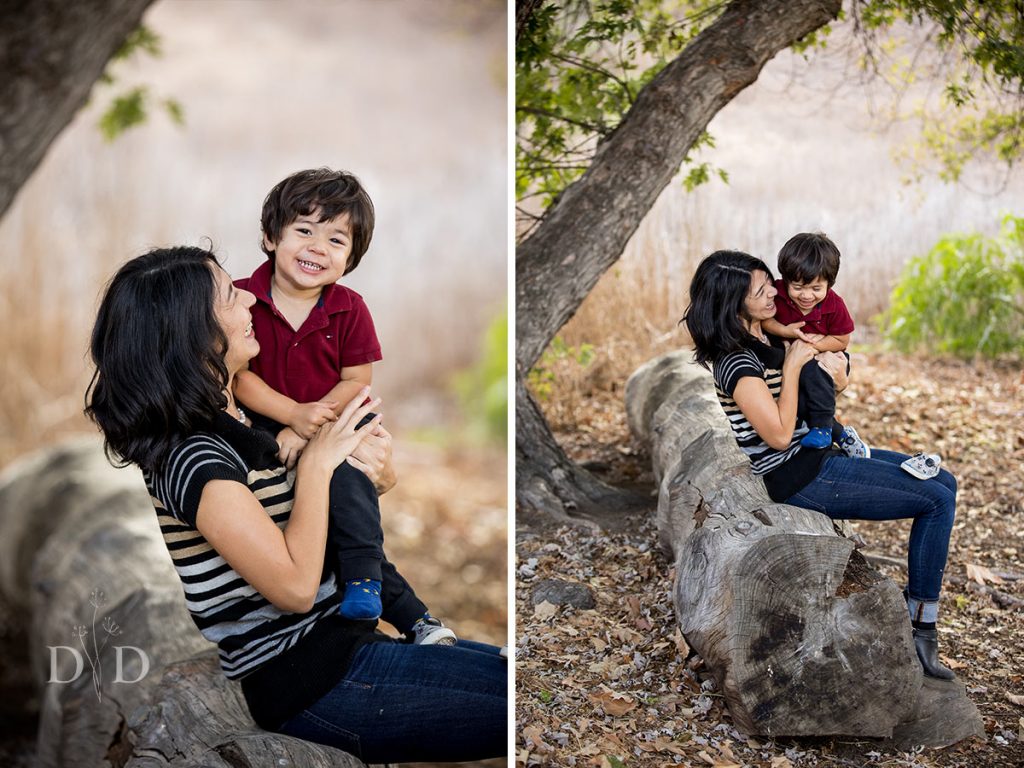 And just look at that smile and laugh!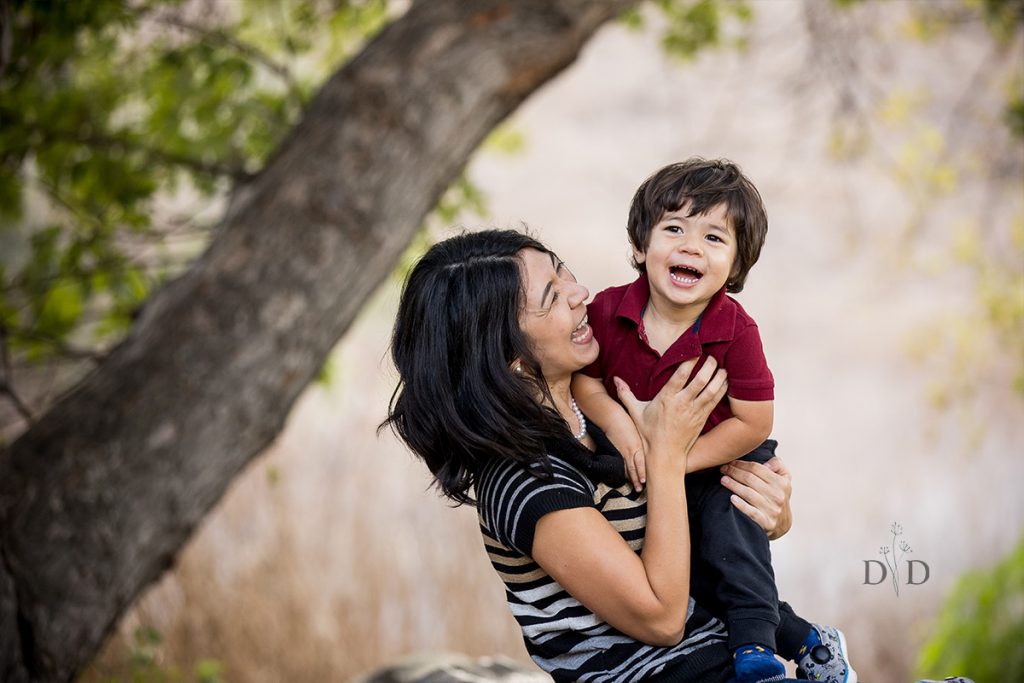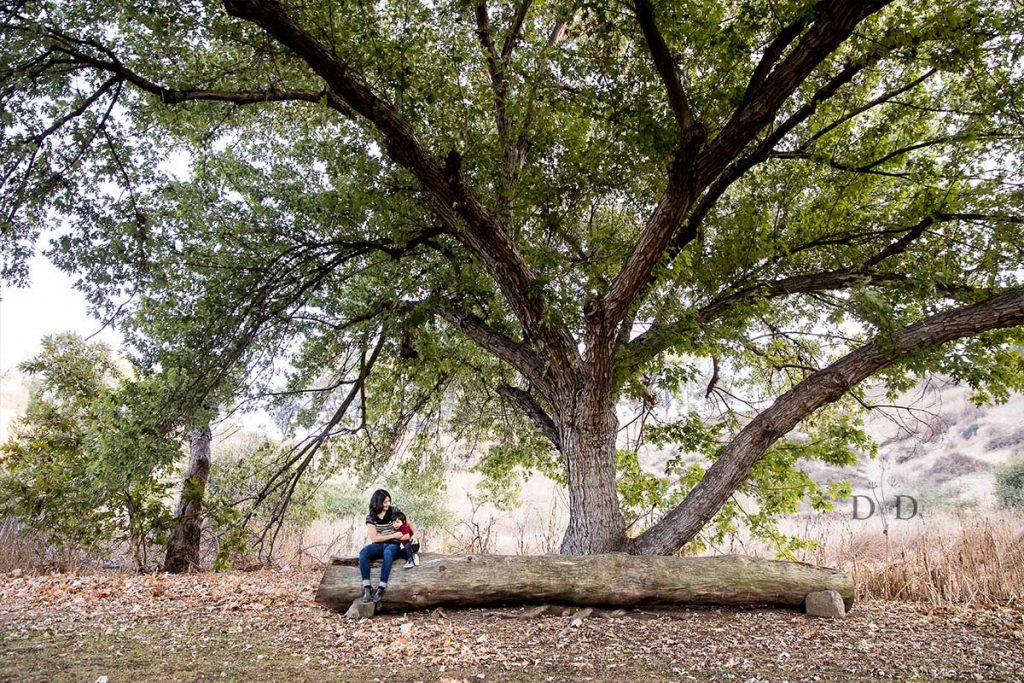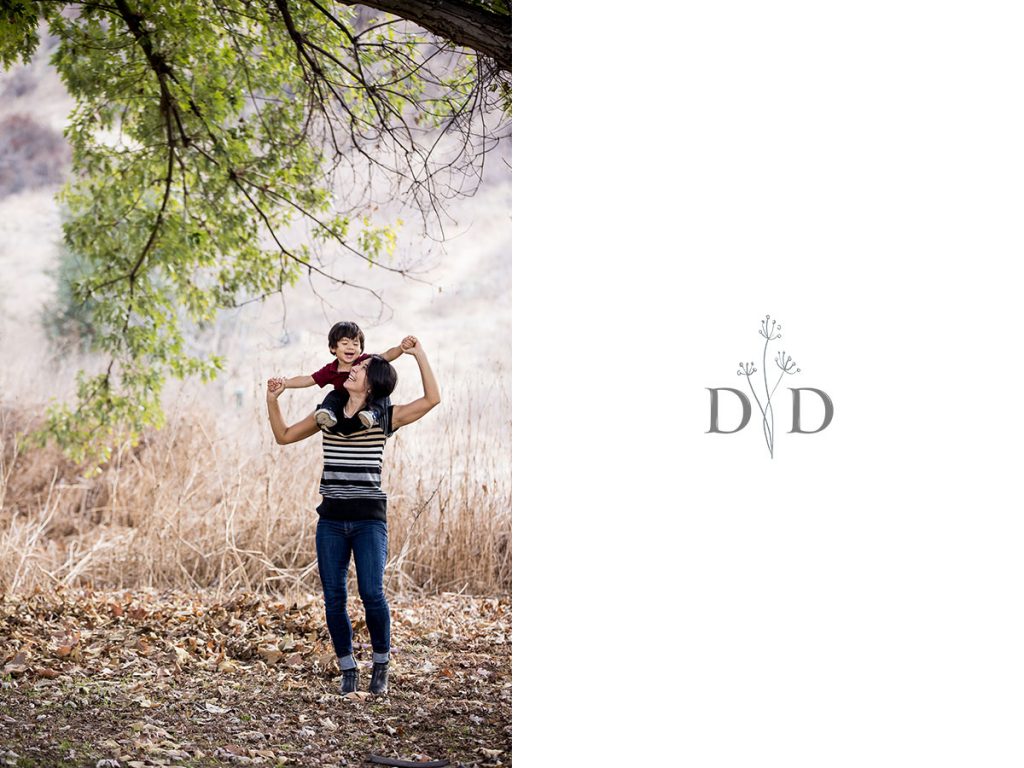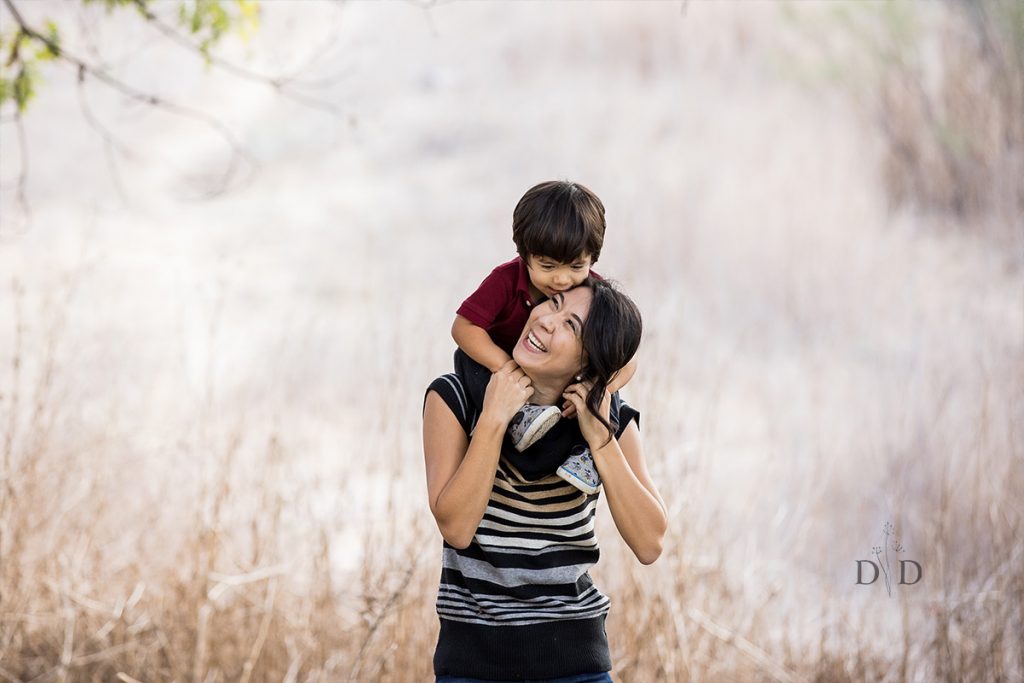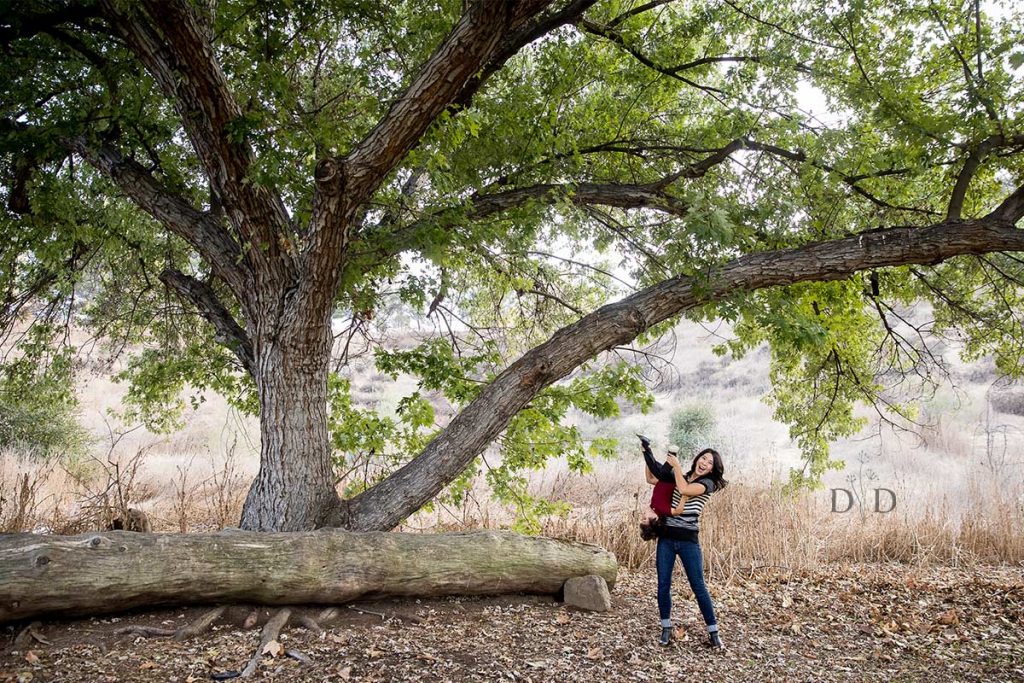 Mommy and Me Family Photography
This is a great example of focusing on the bond that a mother has with her child. Mommy and Me family photos are something that Judy specializes in, considering her own experience as a loving mother with our two little daughters.
This family photography portrait session was shot at Bonelli Park in San Dimas, in our hometown. We offer discounted rates for photos done in our hometown of San Dimas (family photography included). We also know all the little hidden secrets and spots in this area, allowing us to get unique and amazing photos in easily accessible and ordinary locations.
For more examples of our work, make sure to check out our Family Photography Instagram account for recent family photos.