This first birthday photography session has got to be some of the cutest cake smash photography that we have ever done. This little chunky monkey (their pet name for the big little guy) got into it with a blue super-sized cupcake. We did the cake smash photo session in a wooded area of a park, getting that rustic feel.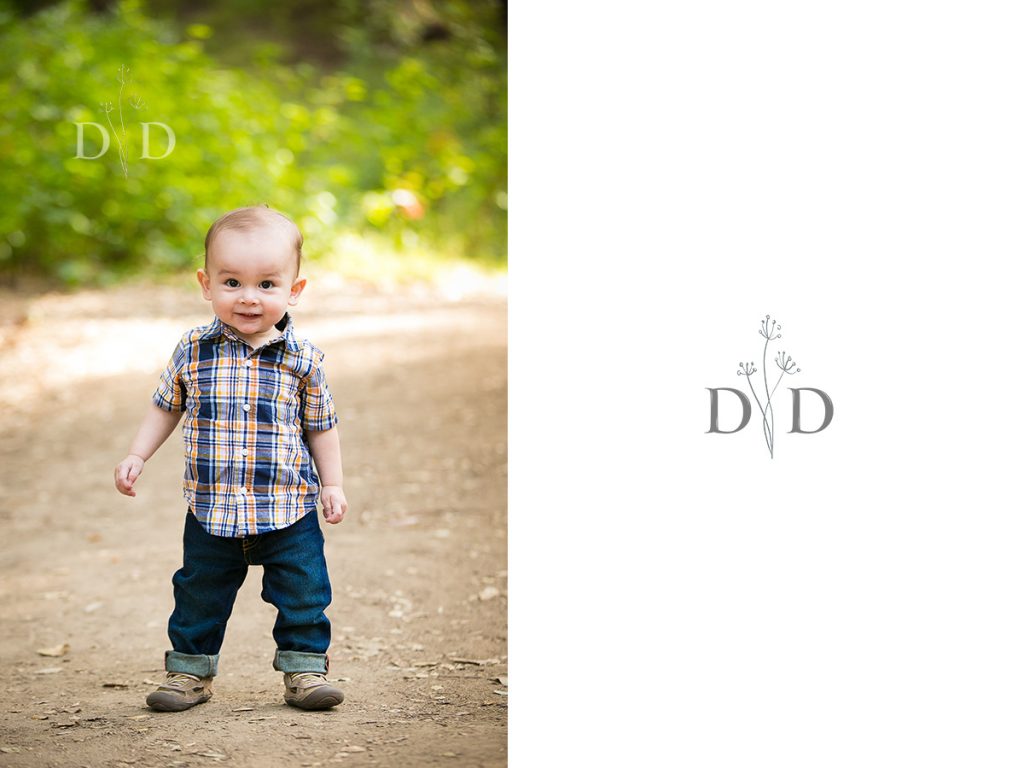 We started with some quick photo portraits of the 1yo boy along a dirt path.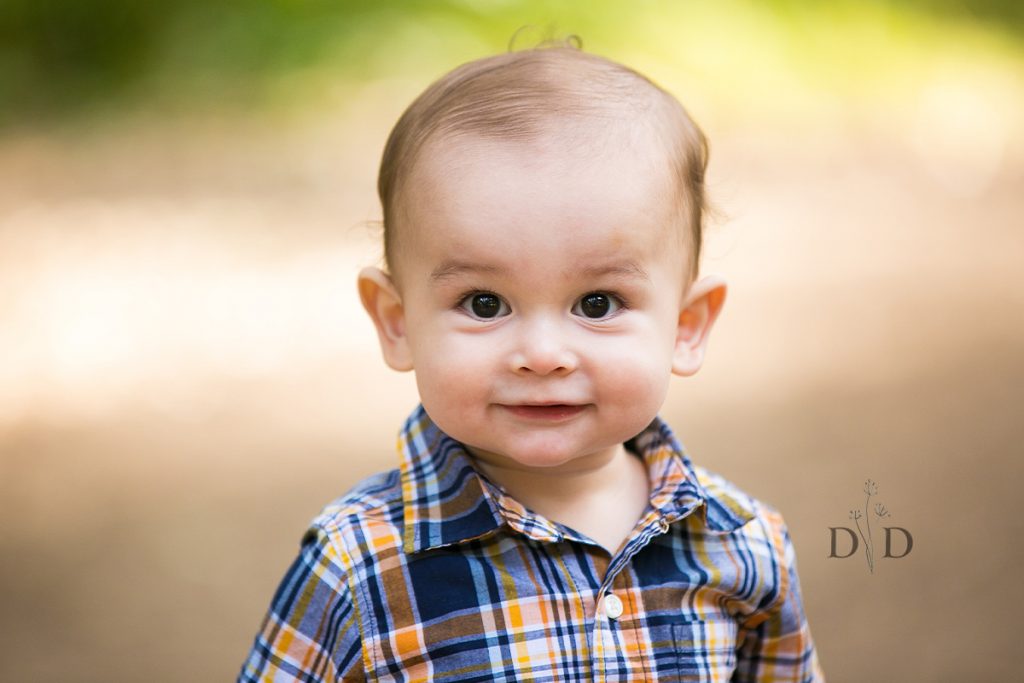 Then we took some first birthday photos of the little guy. Here is the wooden crate and a banner saying "I'm one."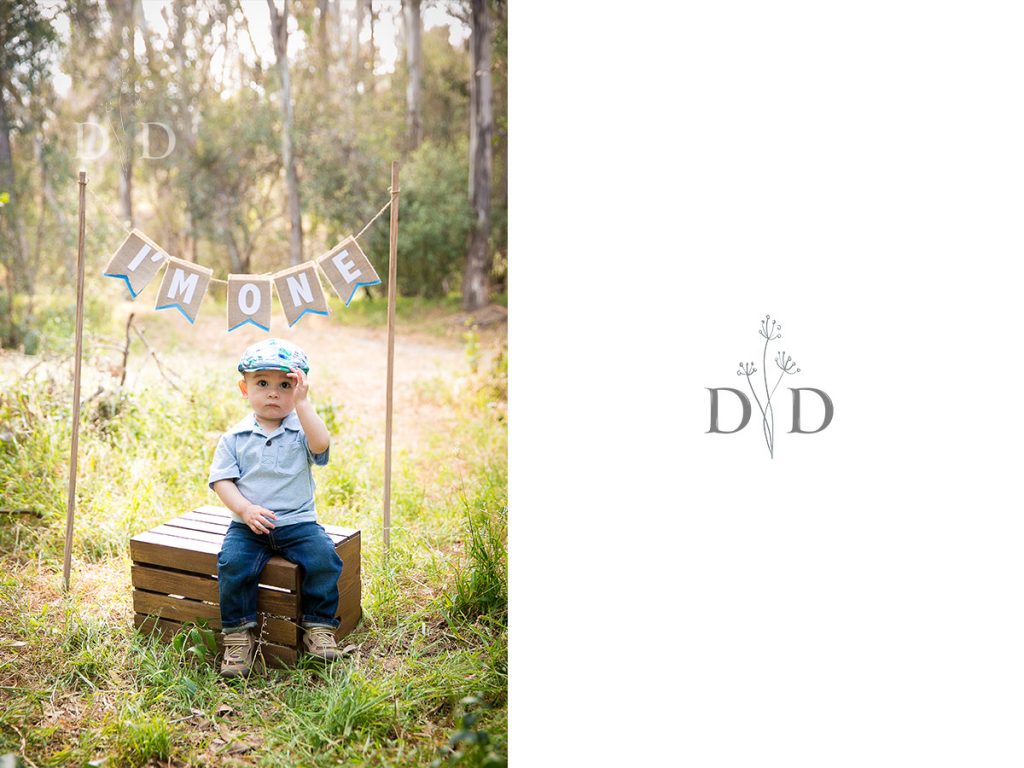 Then we added more to the cake smash setup, arranging it with some balloons (with a blue-green palette), large letters spelling ONE, and the soon to be smashed cake. They went with a giant cupcake (using a giant cupcake mold) with blue frosting.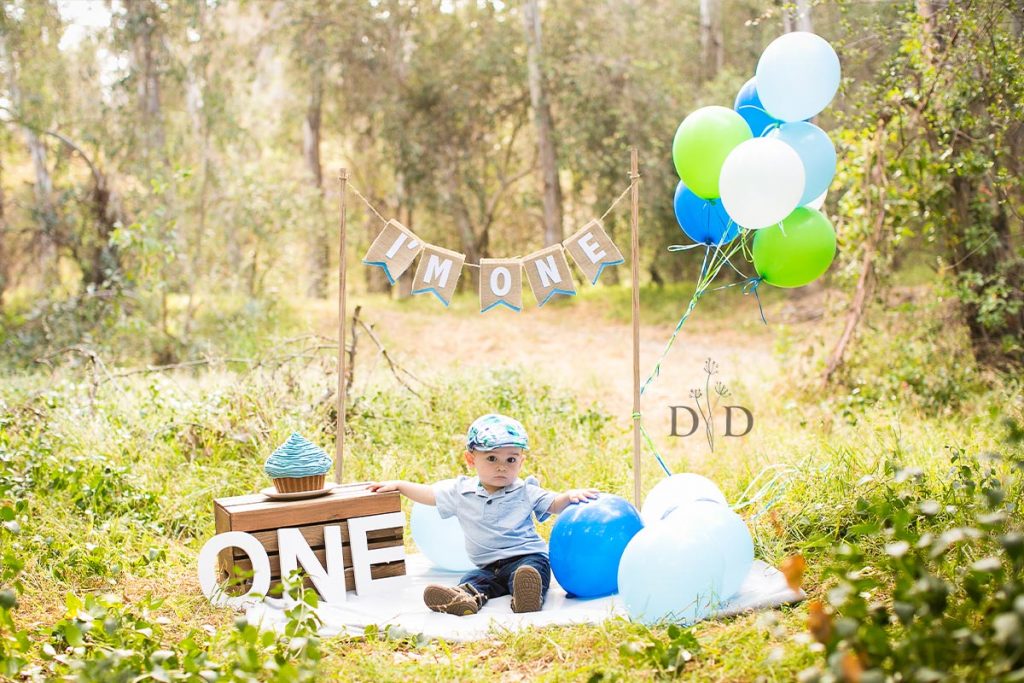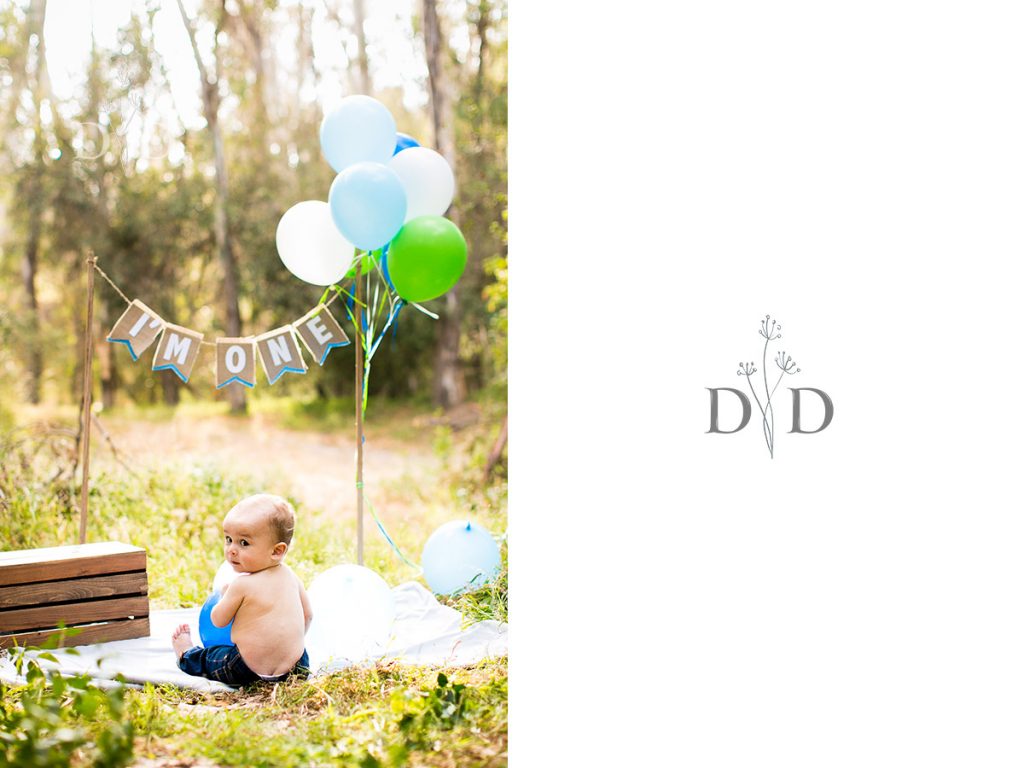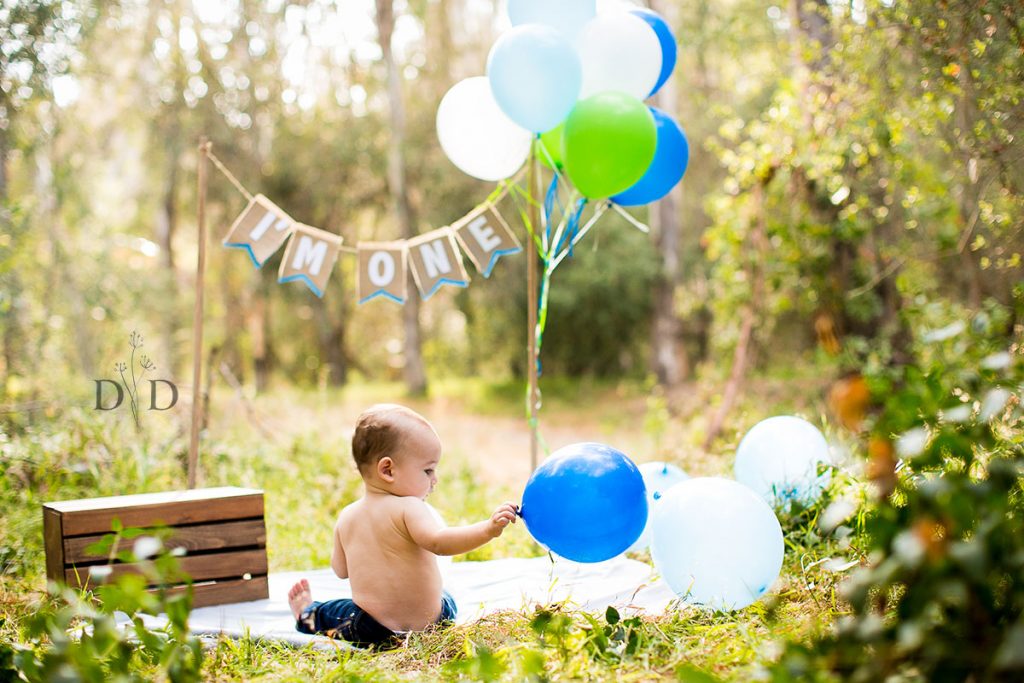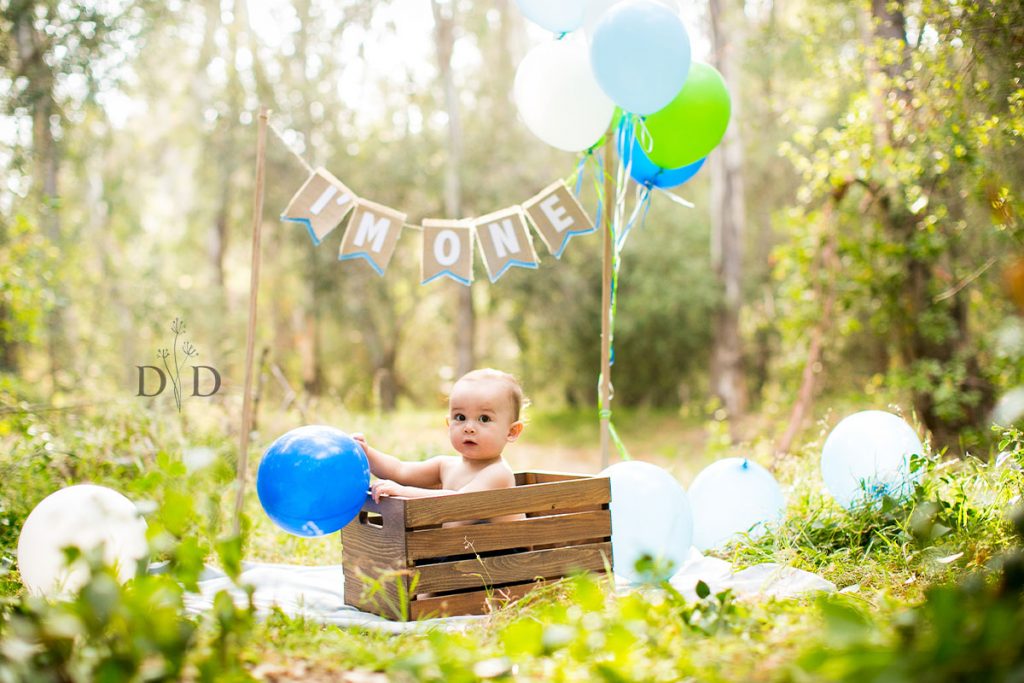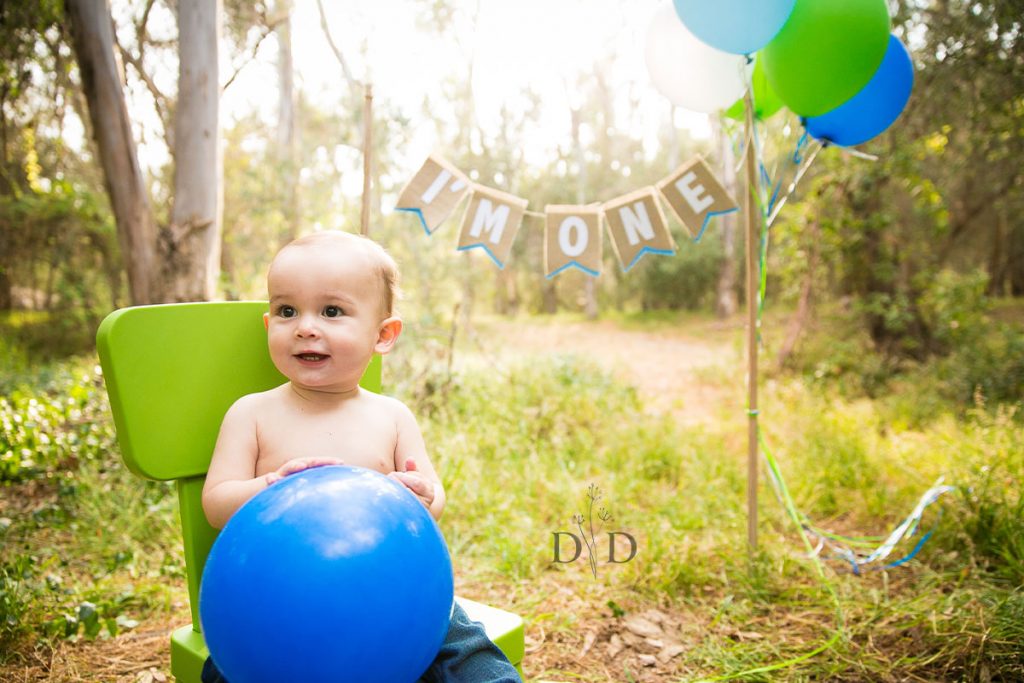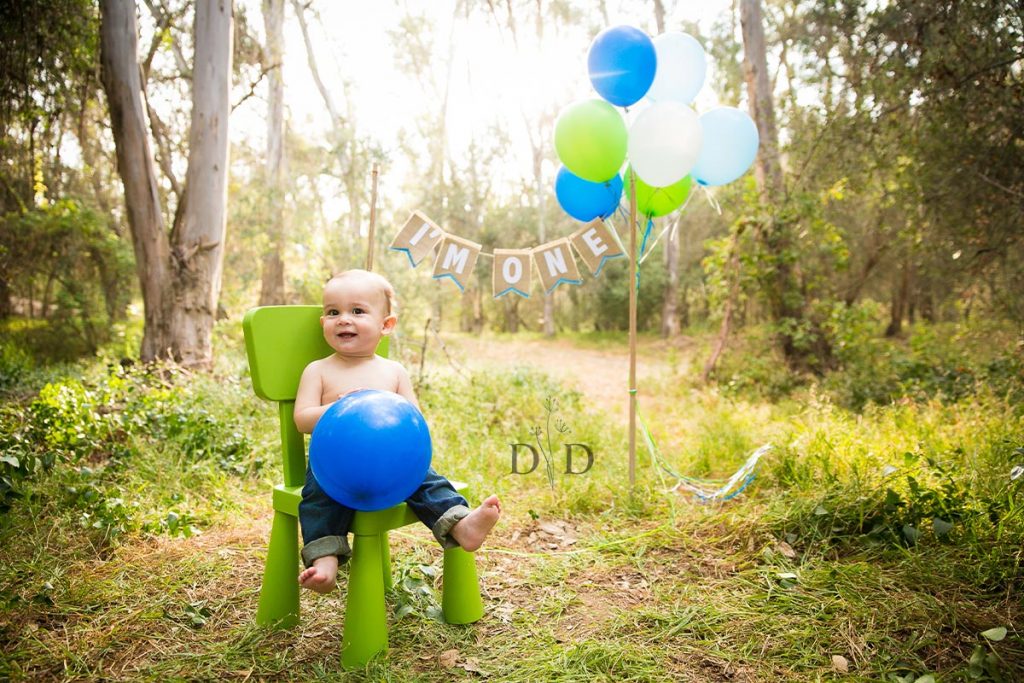 And Let the Cake Smash Commence!!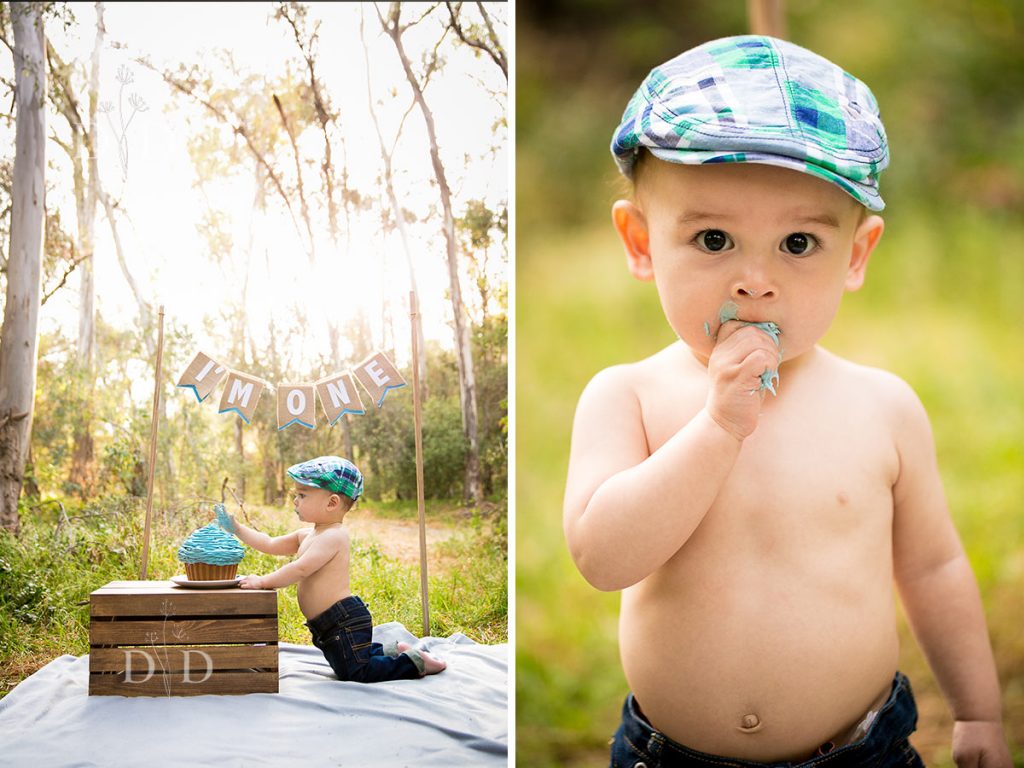 How adorable is this little boy with the big ole cake?!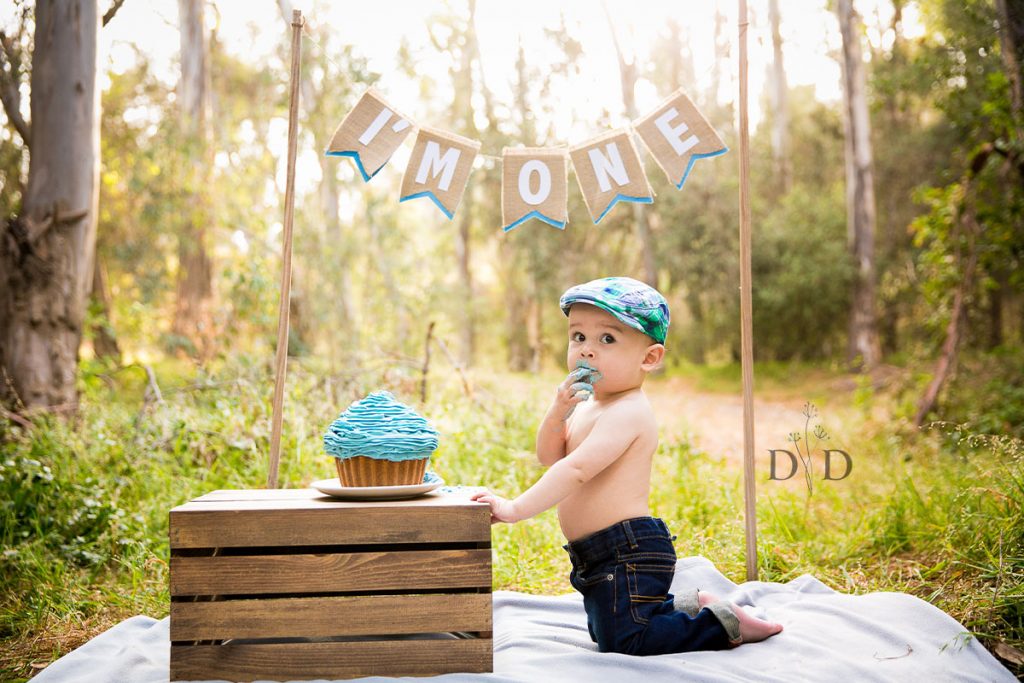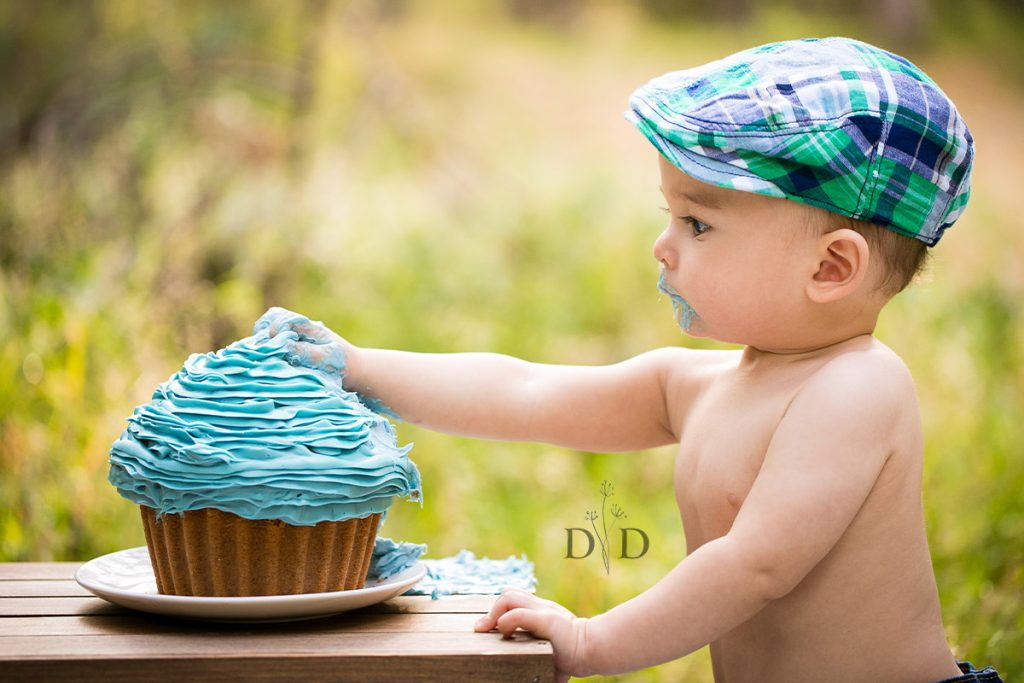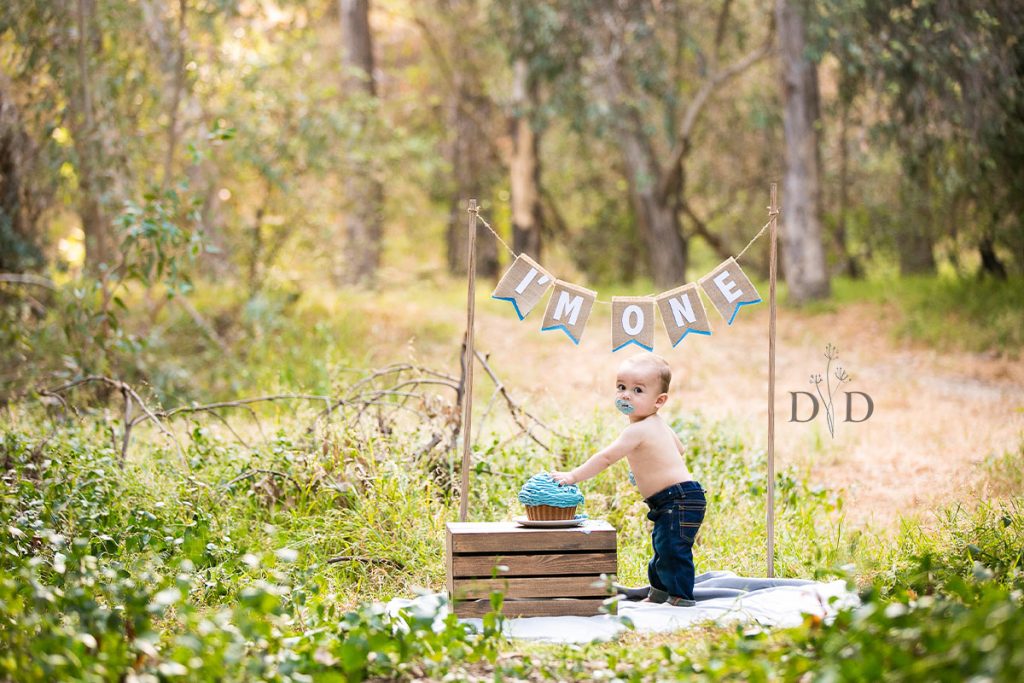 I think this next photo has to be one of the cutest cake smash photos we have seen. It went viral on Pinterest when we posted it there.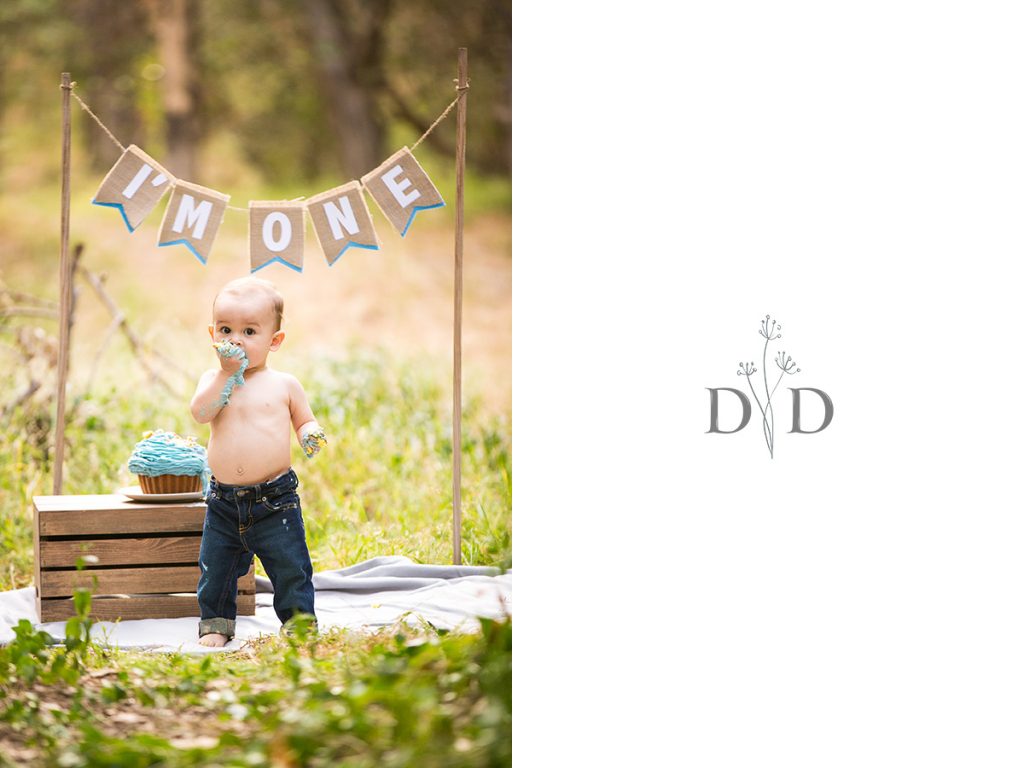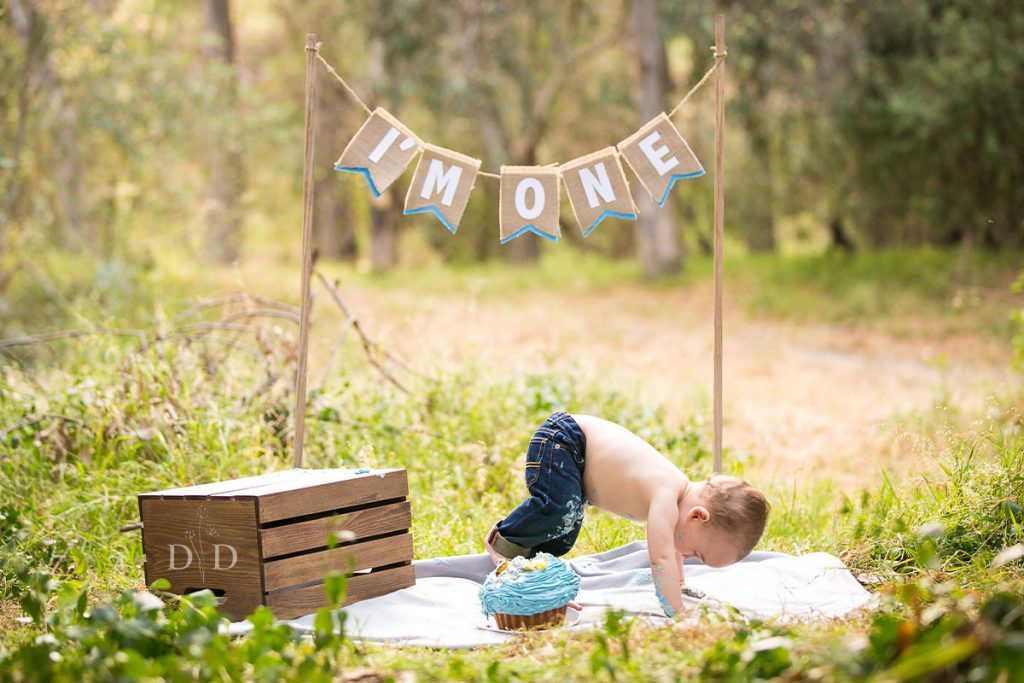 And here's a closeup of him stuffing his face with cake.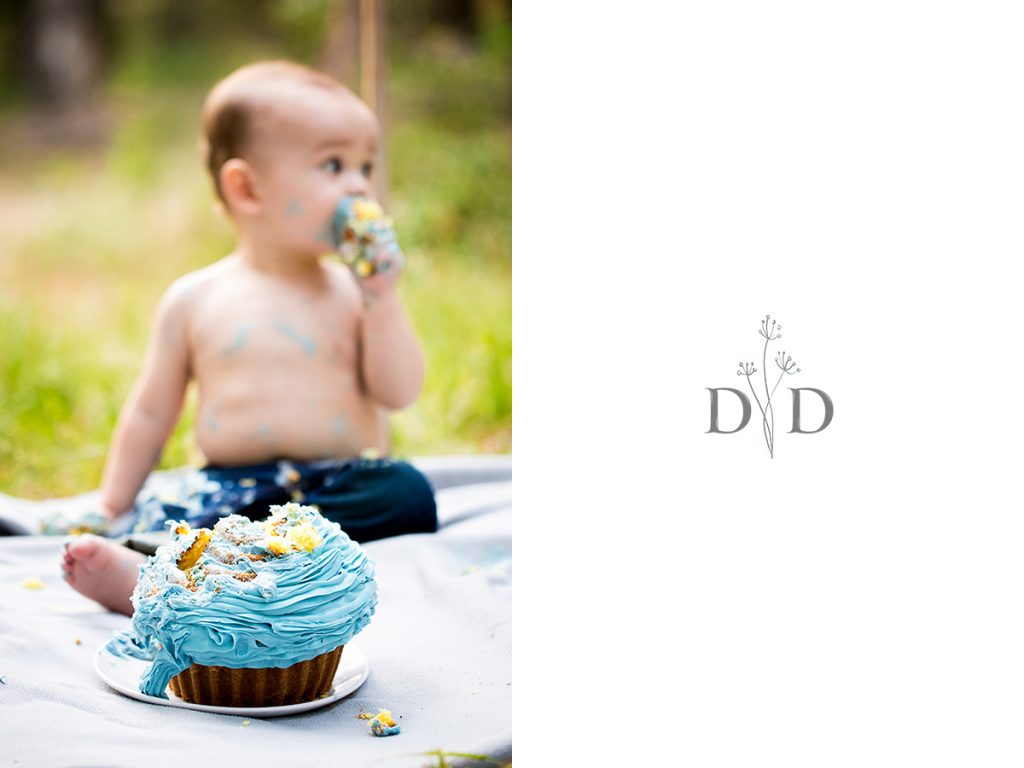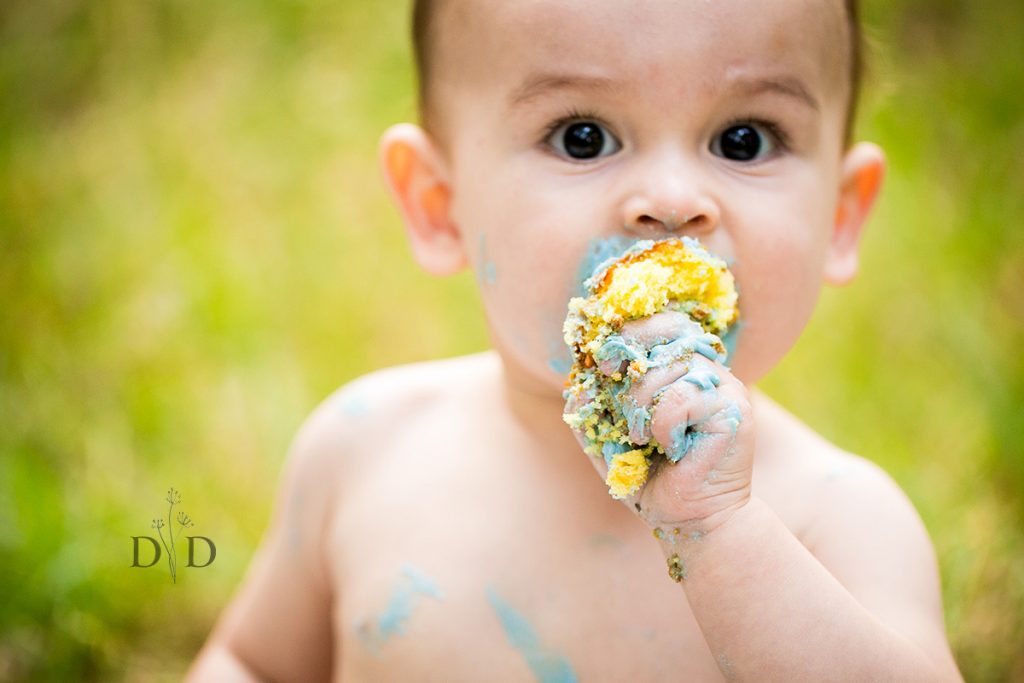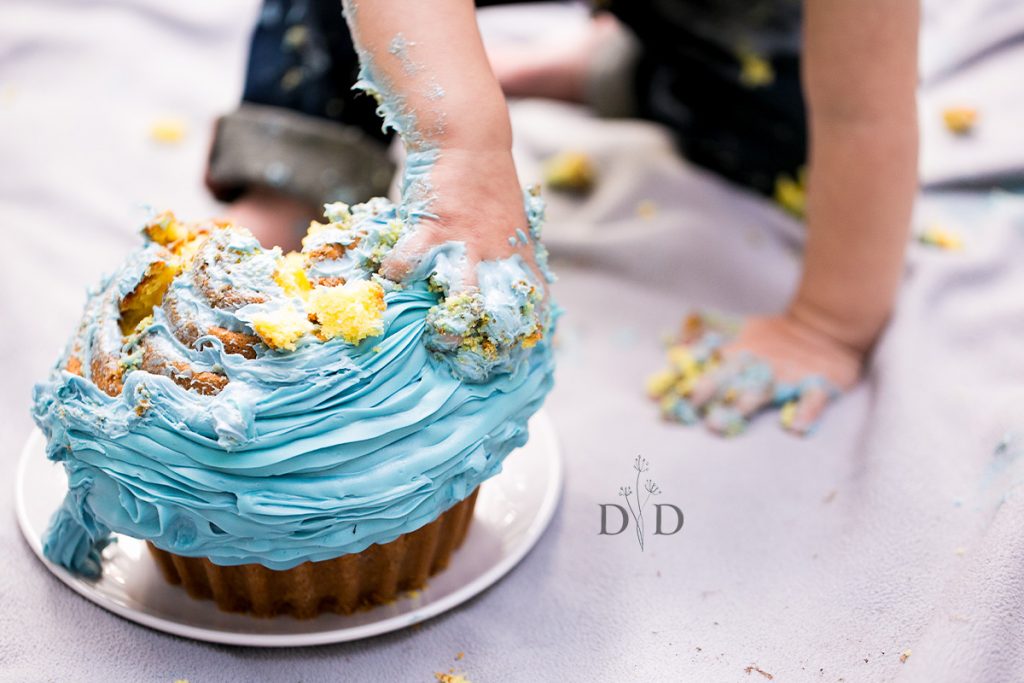 And look at that smile!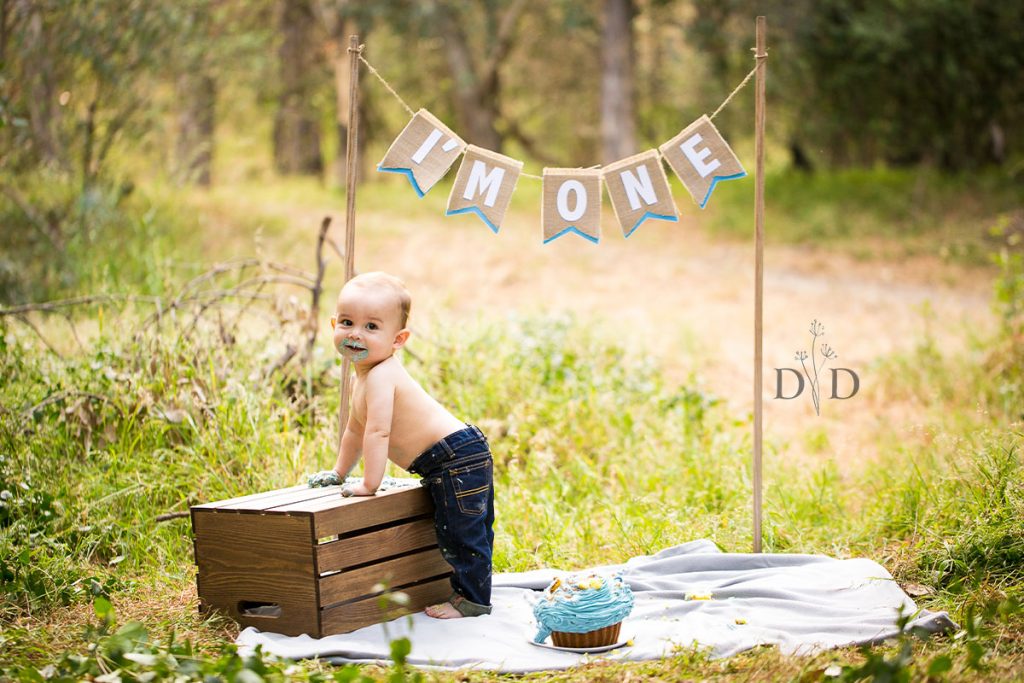 Cake smash photography is something that we've noticed becoming more popular as a one year old birthday tradition. The combination of sweet frosting, a curious little now toddler, and an open space that we can get dirty leads to cute and adorable first birthday photos. Judy is great at capturing this fun moment and we have even done the same with both of our own children on their first birthdays. Make sure to check out our family photography Instagram account for more recent examples of our work. Also make sure to check out the rest of our blog for more examples of first birthday photos.