Sometimes outdoors is not an option for a photoshoot, such as cold weather, rain, or snow. Little ones don't like to freeze for photos. We did these indoor cake smash photos in the comfort of their front entryway (on the hardwood in front of the front door). When it got super messy, we just wiped and mopped it up!
Here's the little guy with some balloons, a banner, and large ONE letters.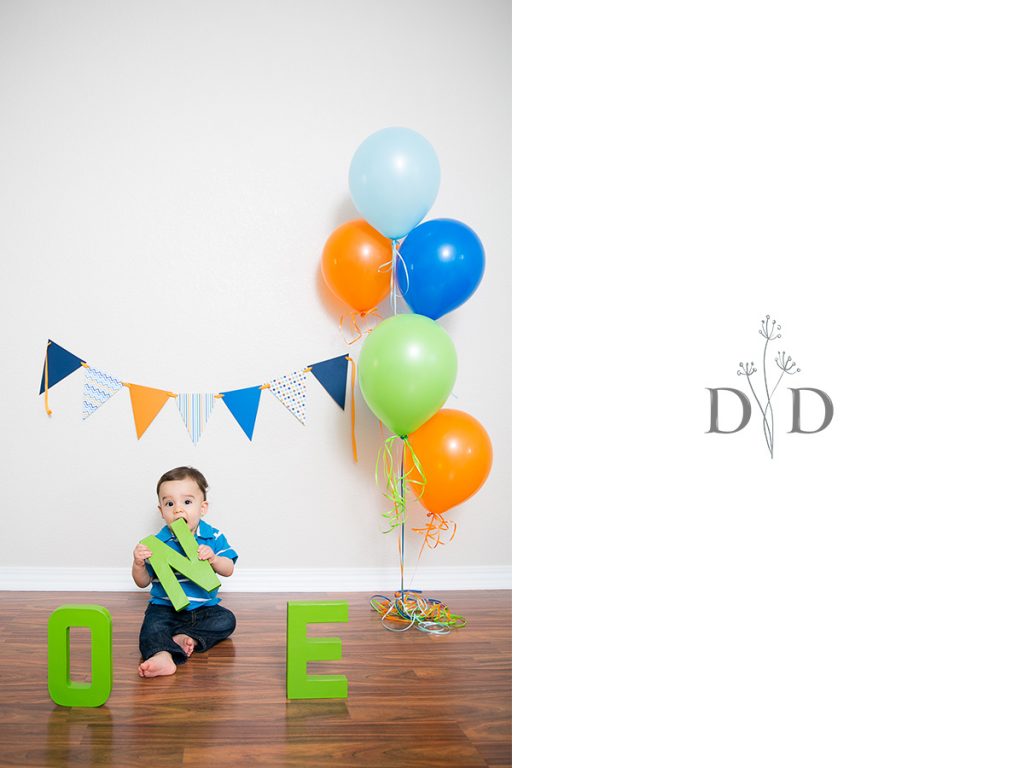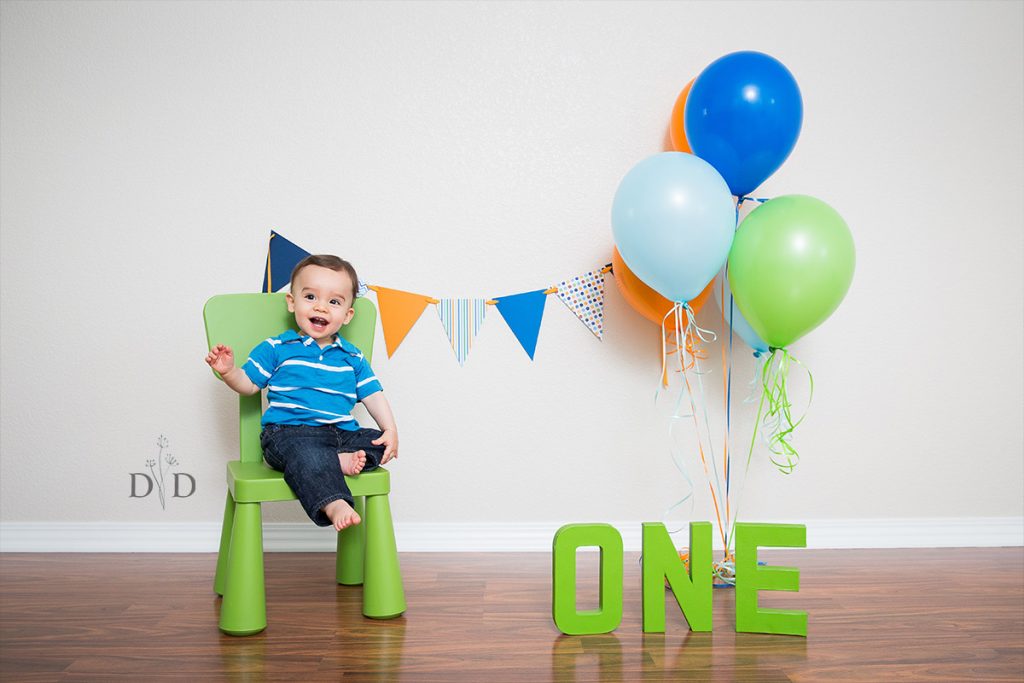 And the first birthday photo setup.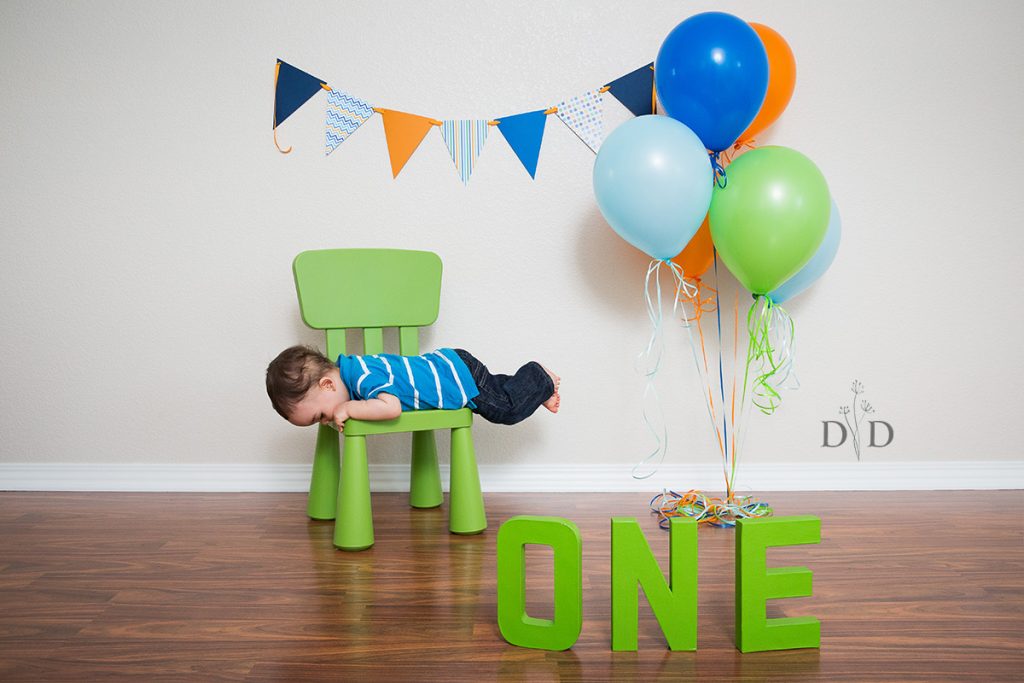 We also did some 1yo birthday photos in a basket.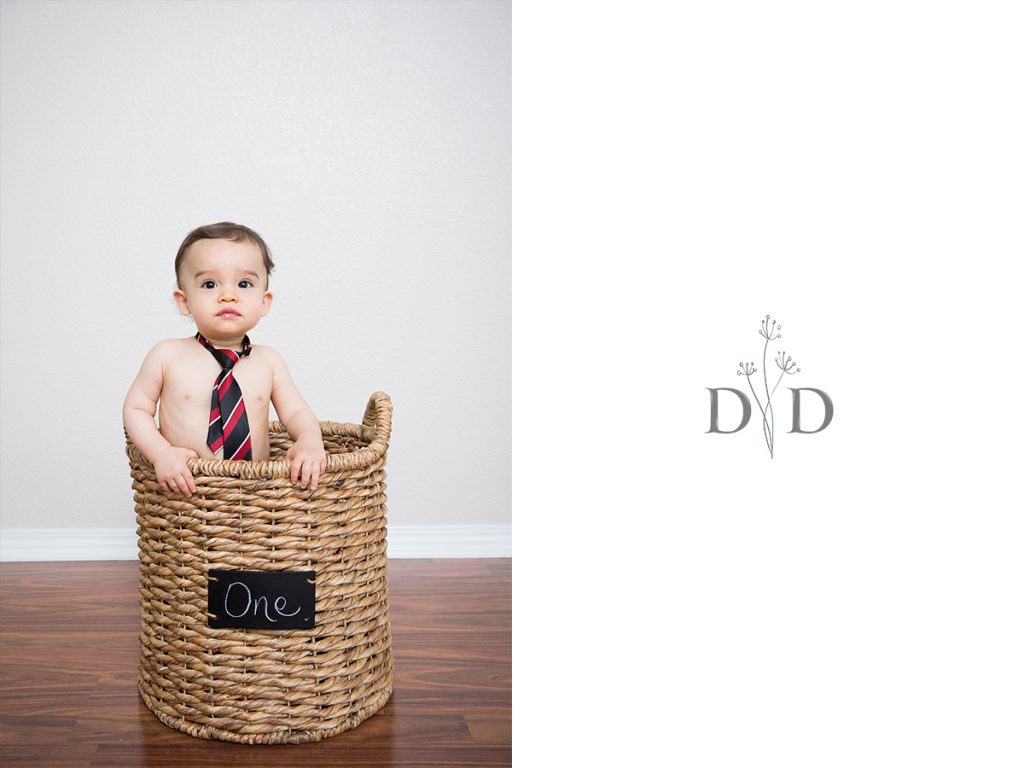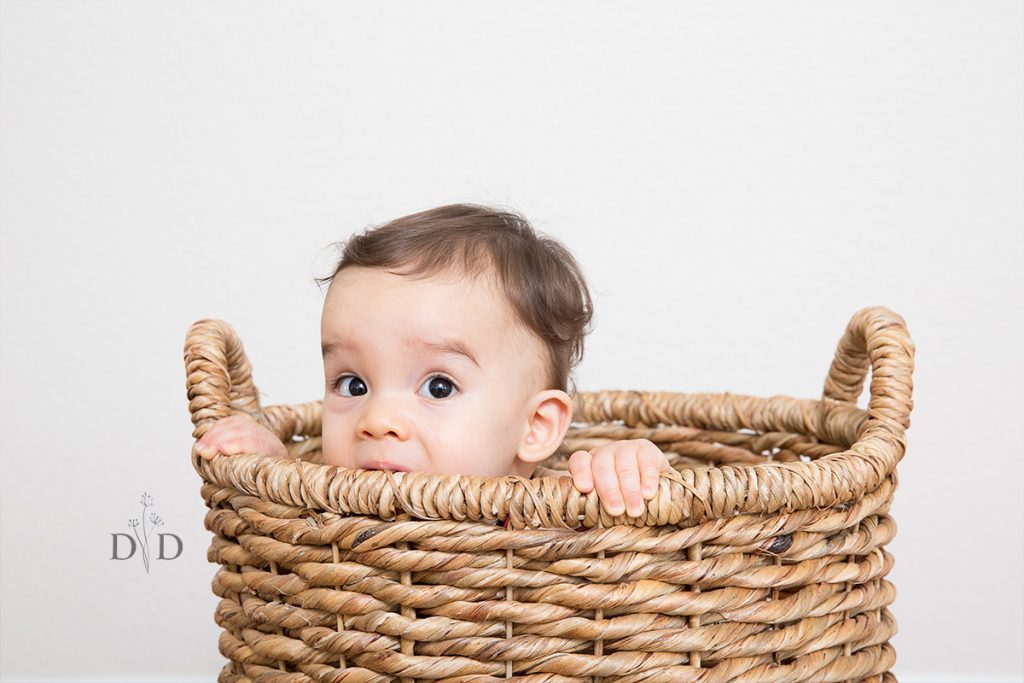 And on to the Indoor Cake Smash Photos!
Mom made a very large cupcake, with tons of blue frosting. Ready for some indoor cake smash photos!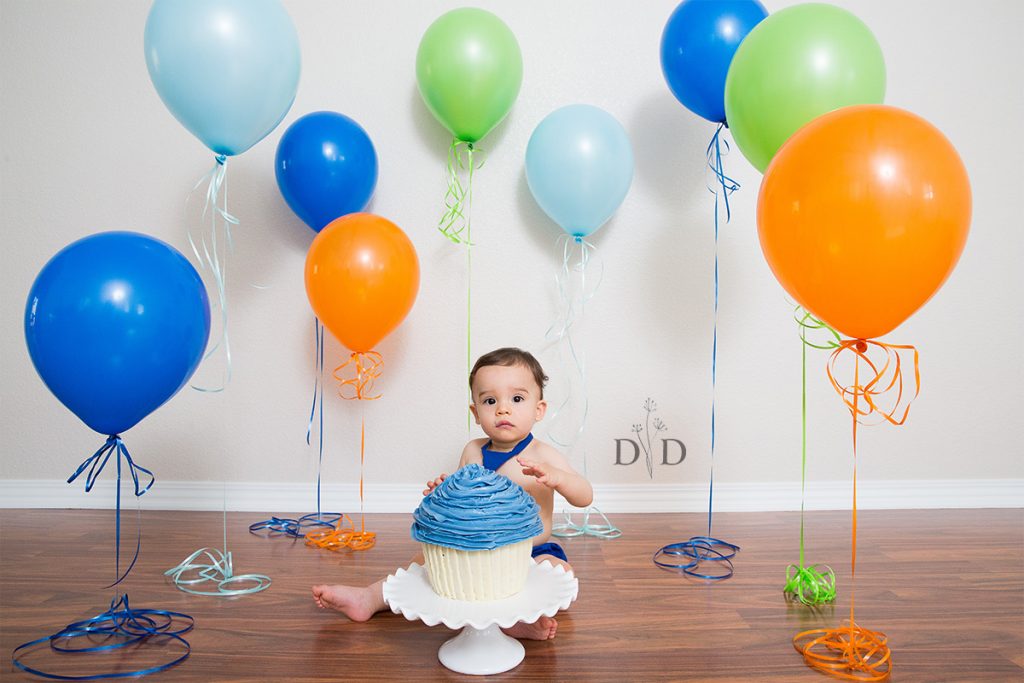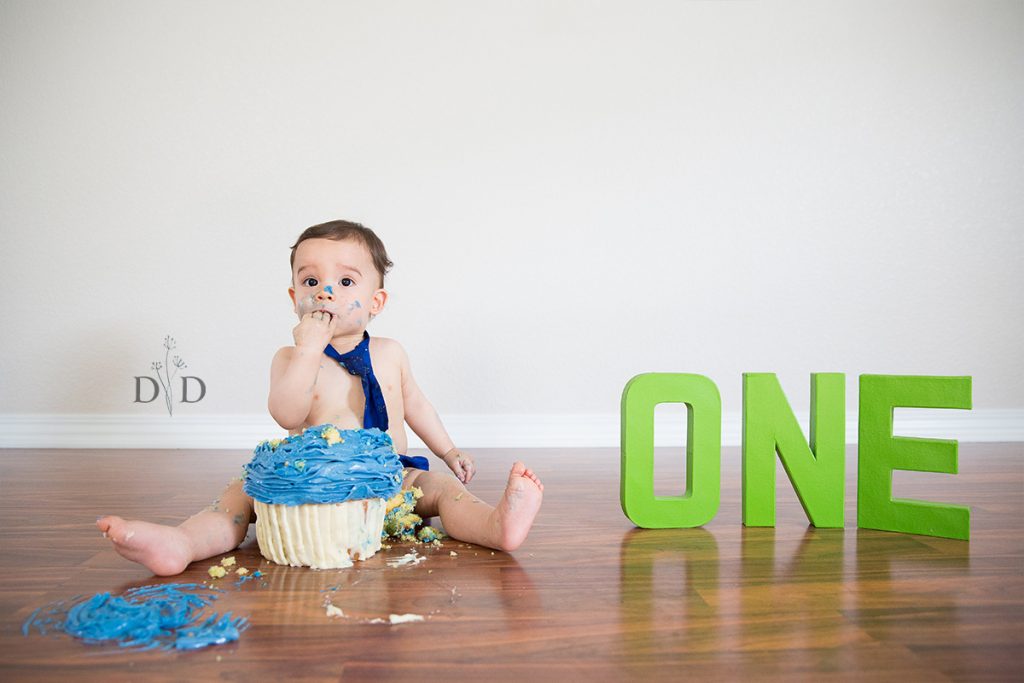 And OOPS!!!! the cake fell off the cake stand for a very cute moment. Very cute moment for indoor cake smash photos!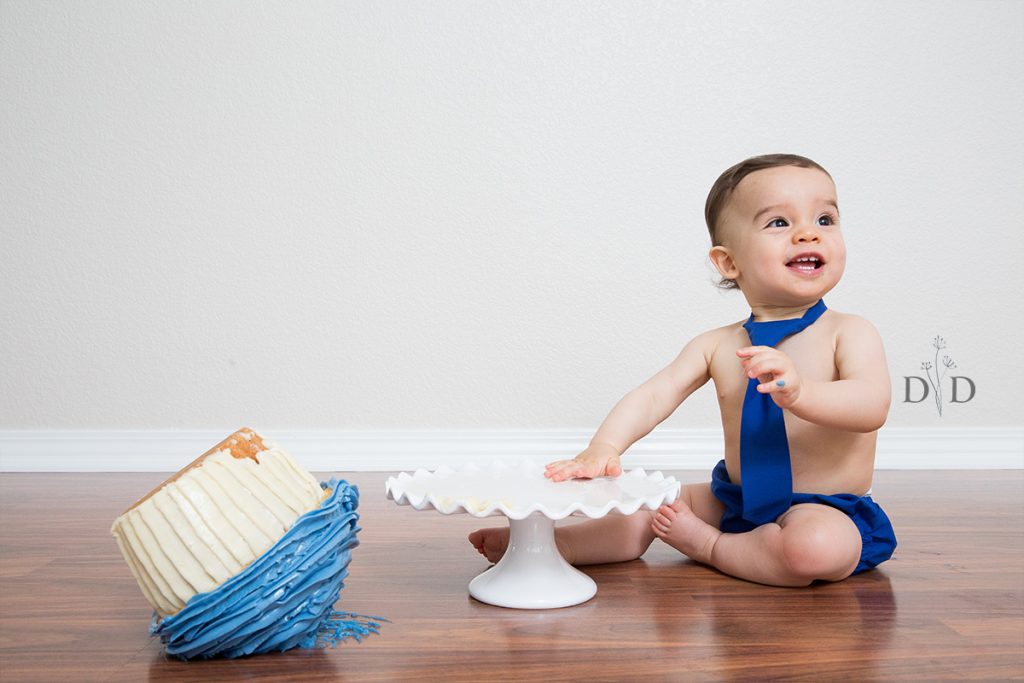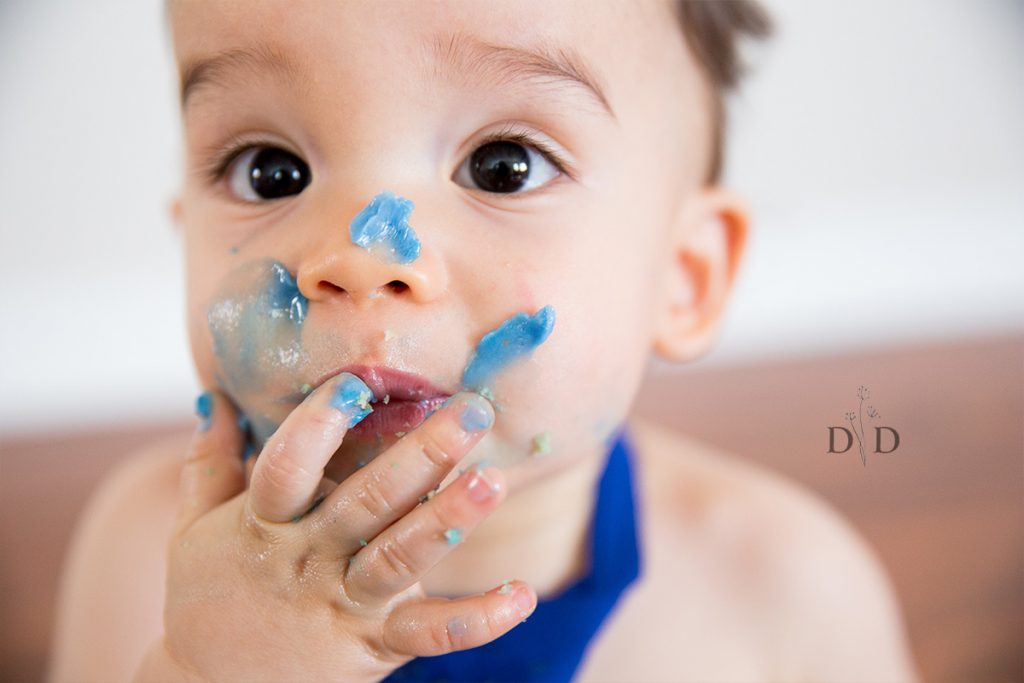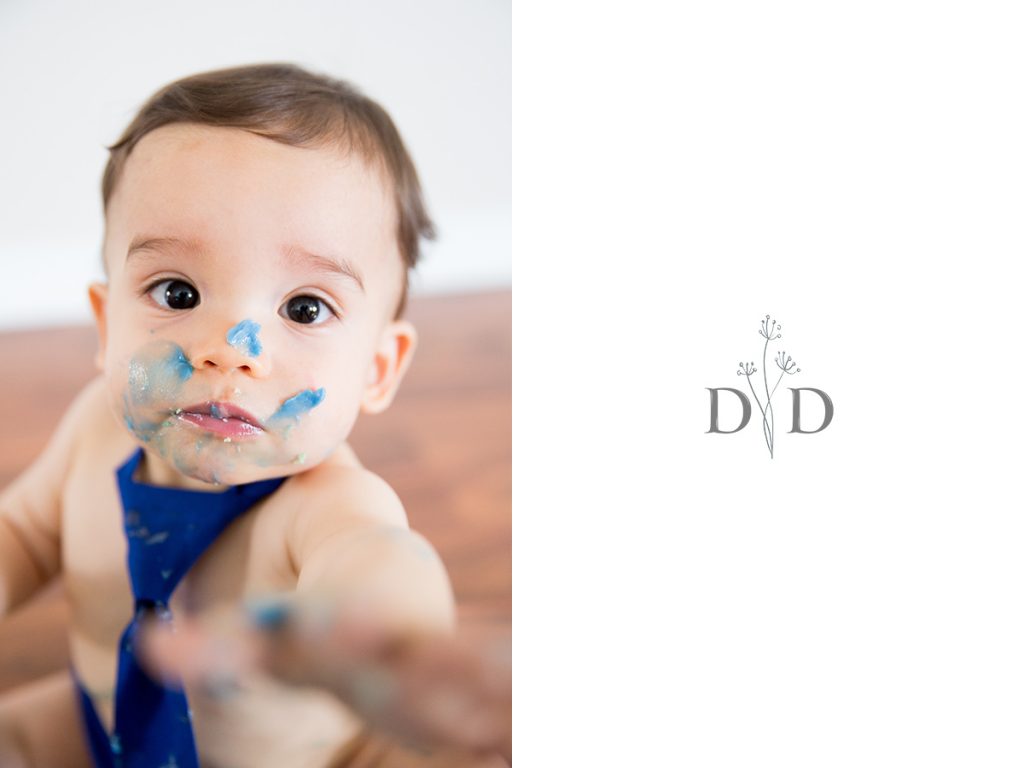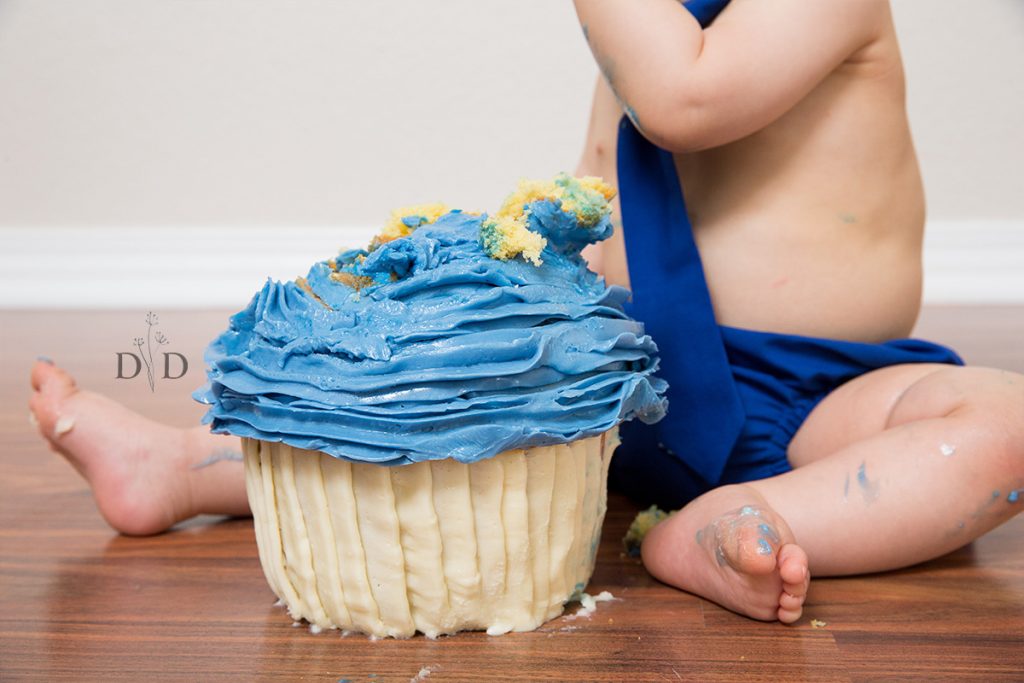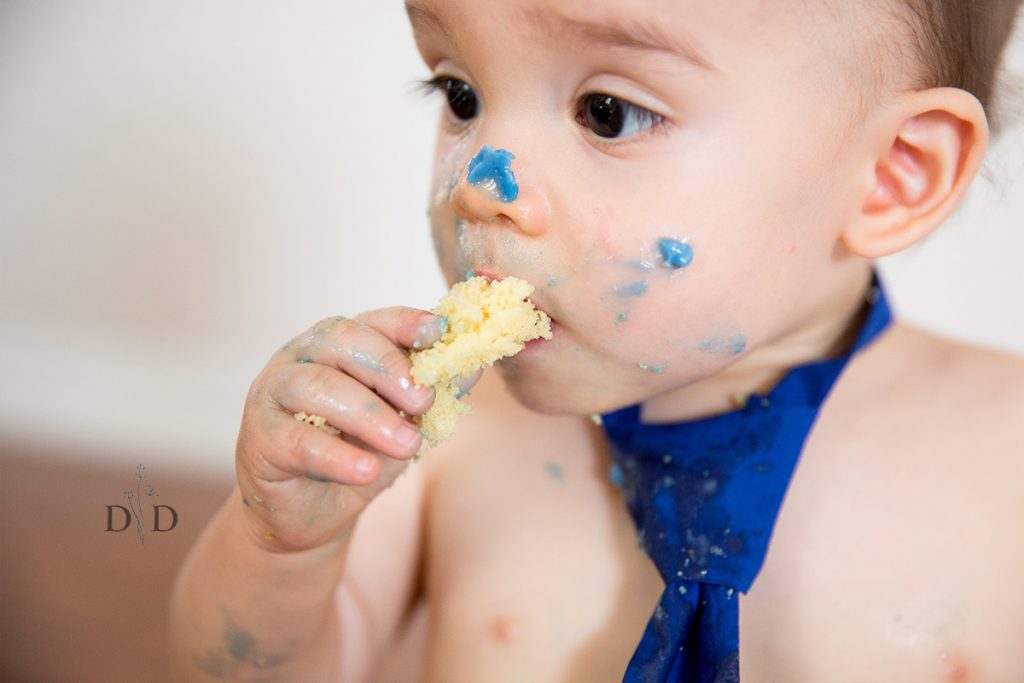 Doing a cake smash is very messy and easier to do outdoors. If you have to do it indoors, a hardwood floor works pretty well (unless your child likes to throw cake!). Doing cake smash photos is a popular way to announce a 1yo birthday party, using it for cards or online invites. It's also a cute way to memorialize a moment in time, where our little ones are young enough for a cake smash to be innocent, but old enough to tear apart a cake!
You can find more examples of our recent work on our family photography instagram account. We also have a ton of other great examples of first birthday photography and other family photography on this website. Judy is a very experienced family photographer with over 10 years of covering dozens of families.