One fun and cute tradition that is forming is to have a cake smash photography session. This family did their first birthday photos with a full cake smash setup in the middle of the woods. The trees and leaves made a perfect, rustic backdrop for this 1st birthday photography session. The little girl wore a cute pink tutu and had a pink cake to match!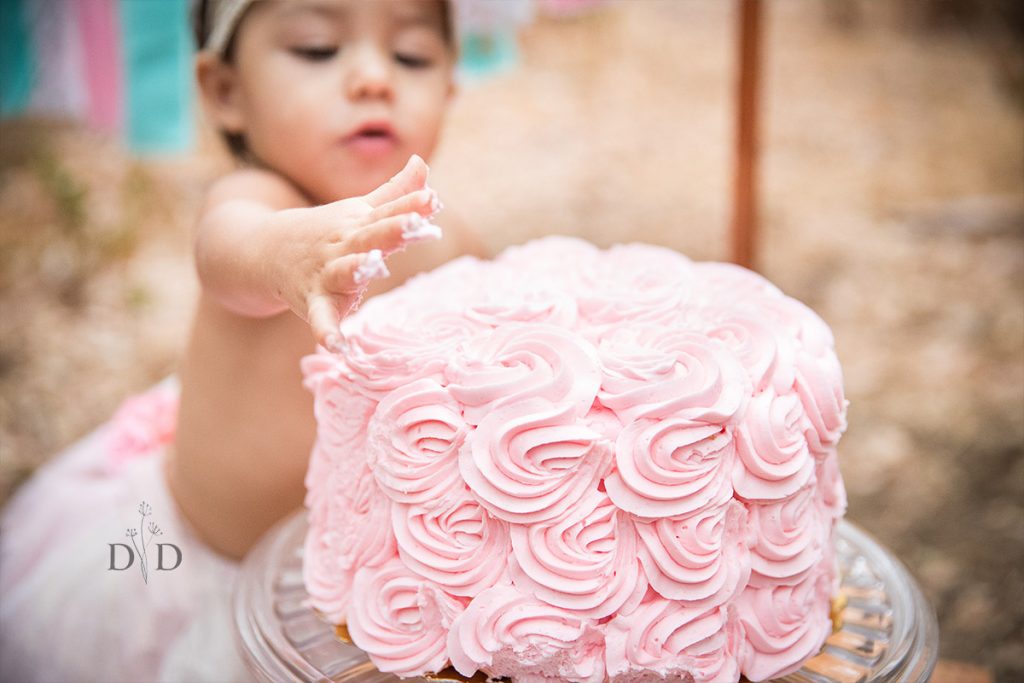 I love the frosting on that pink cake. All the better to smash the cake with tiny one-year-old hands!!
Here you can see the simple cake smash setup with wooden crates, pink and white balloons, and a pink blanket. She also had streamers hanging in the background using two wooden sticks driven into the ground.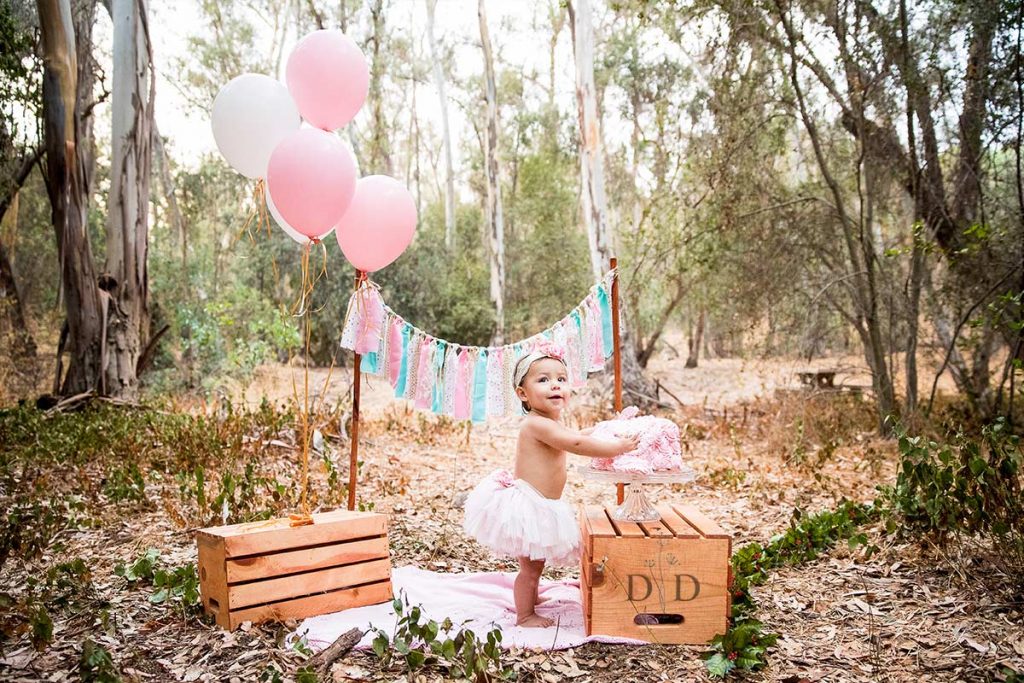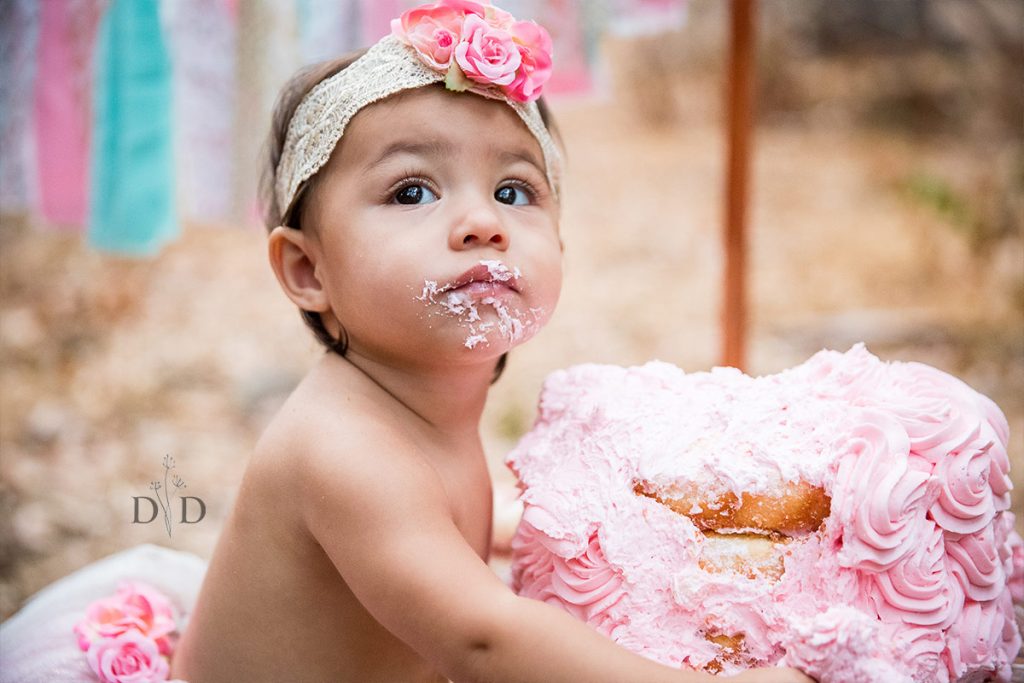 And the first birthday cake smash begins!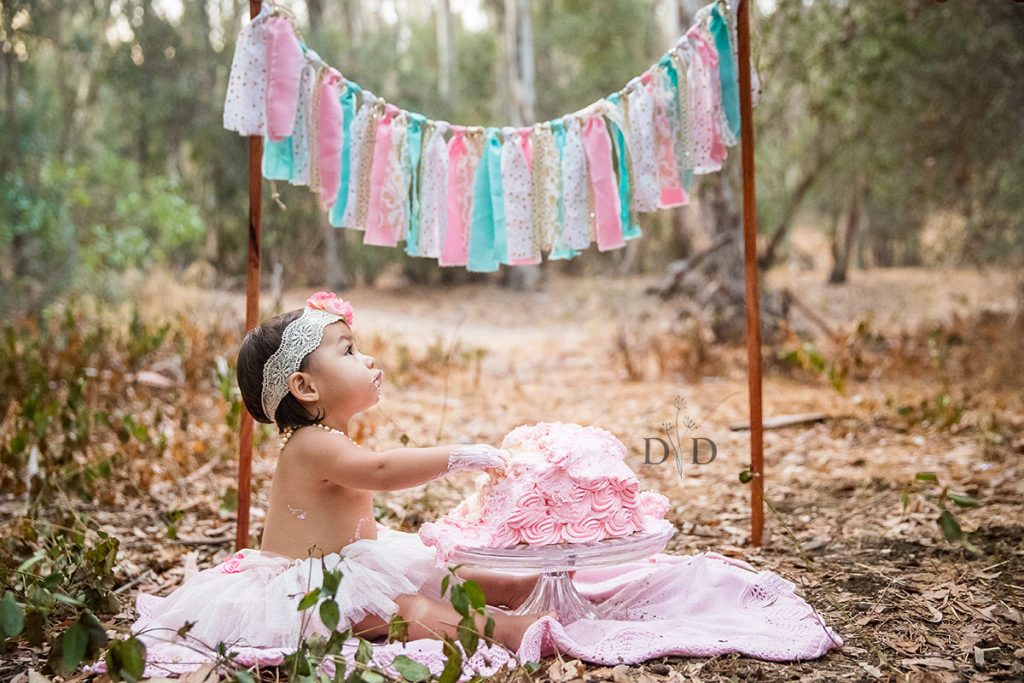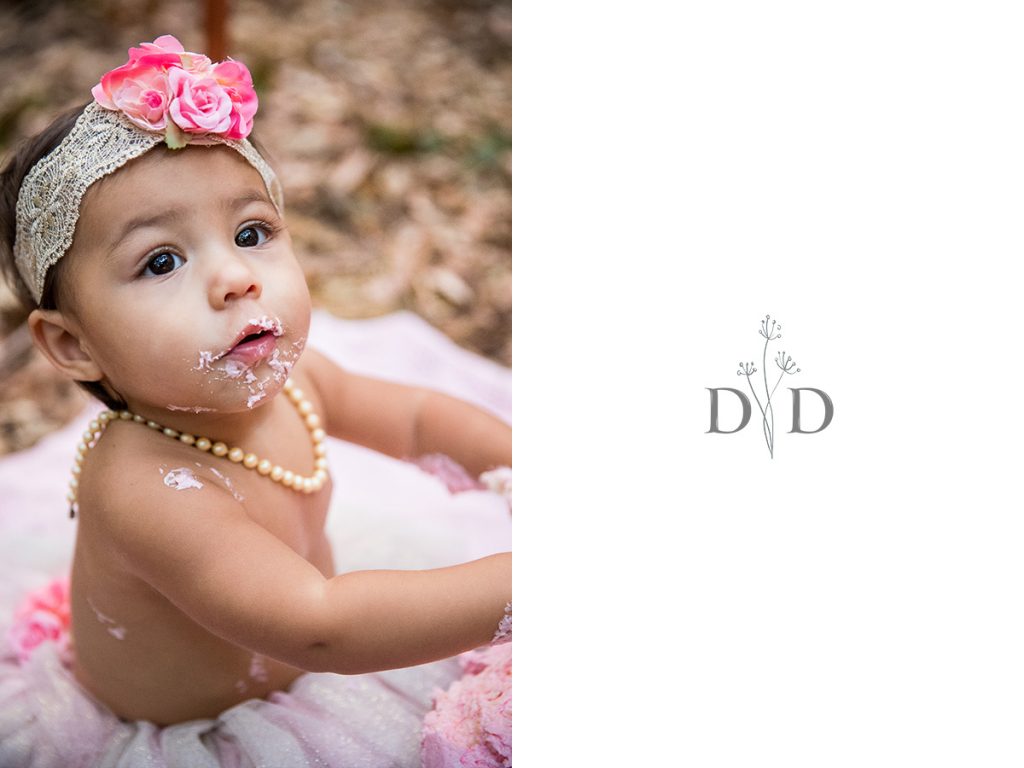 That's a whole lot of pink! Pink tutu, pink blanket, pink flowers, and lots of pink frosting.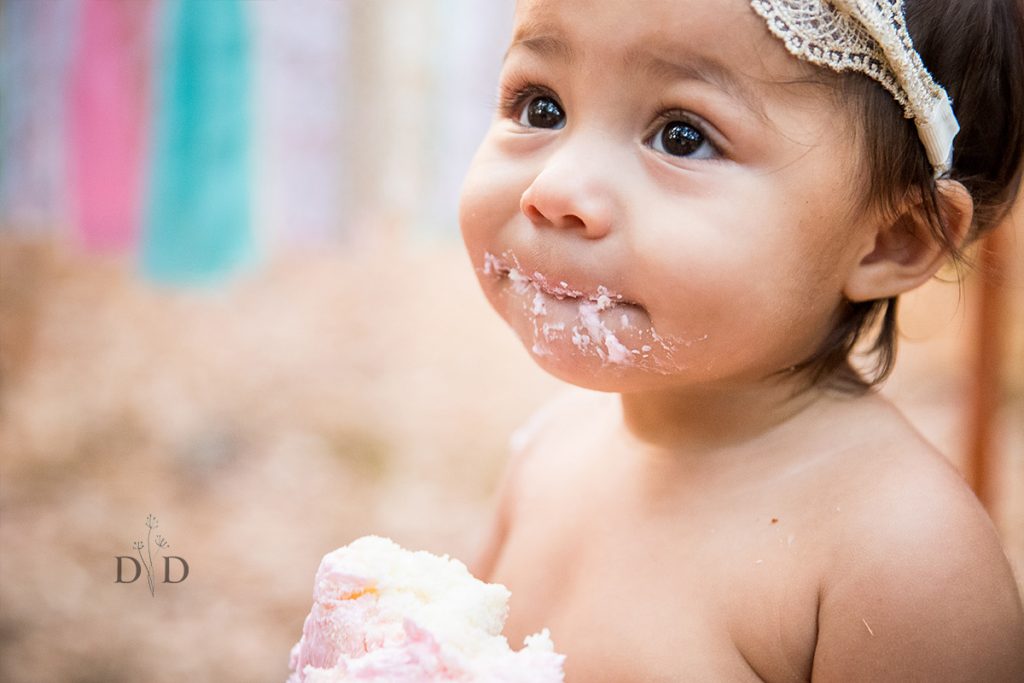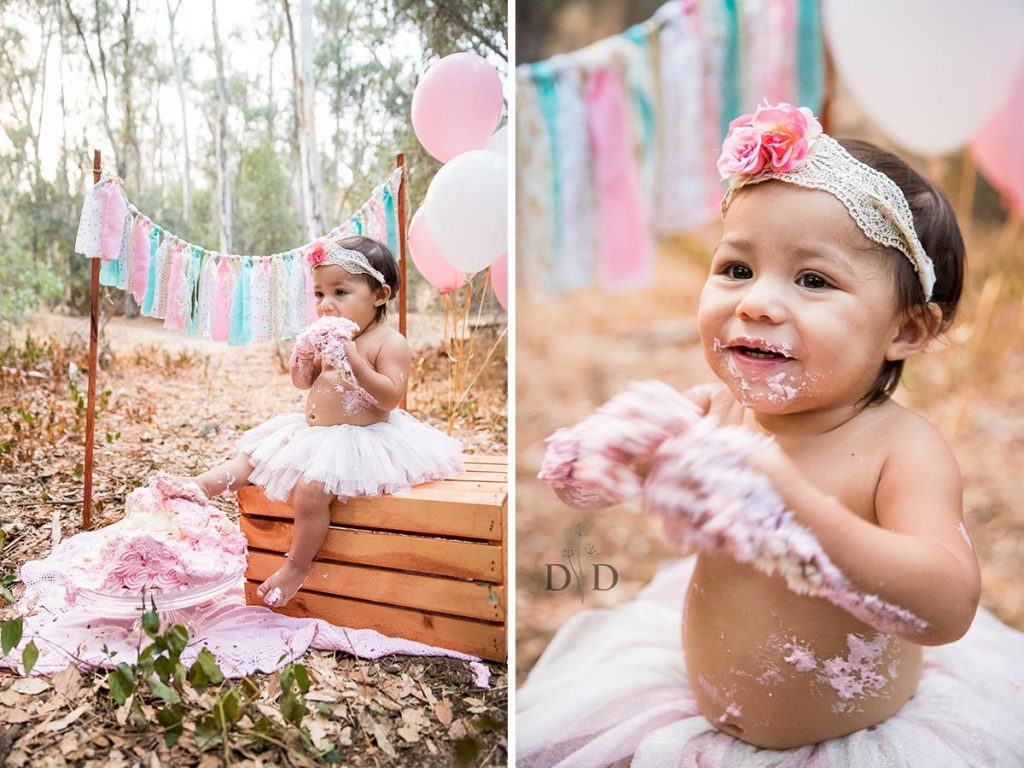 Then the family (mom and dad) got into the action for some first birthday family photos, with a lot of pink cake frosting to boot!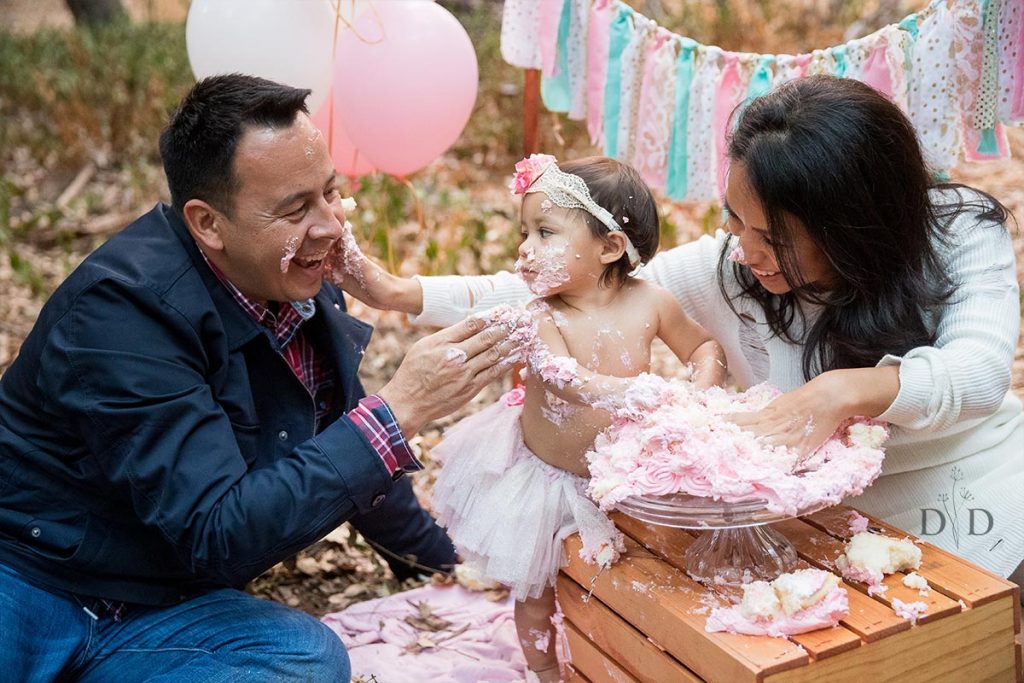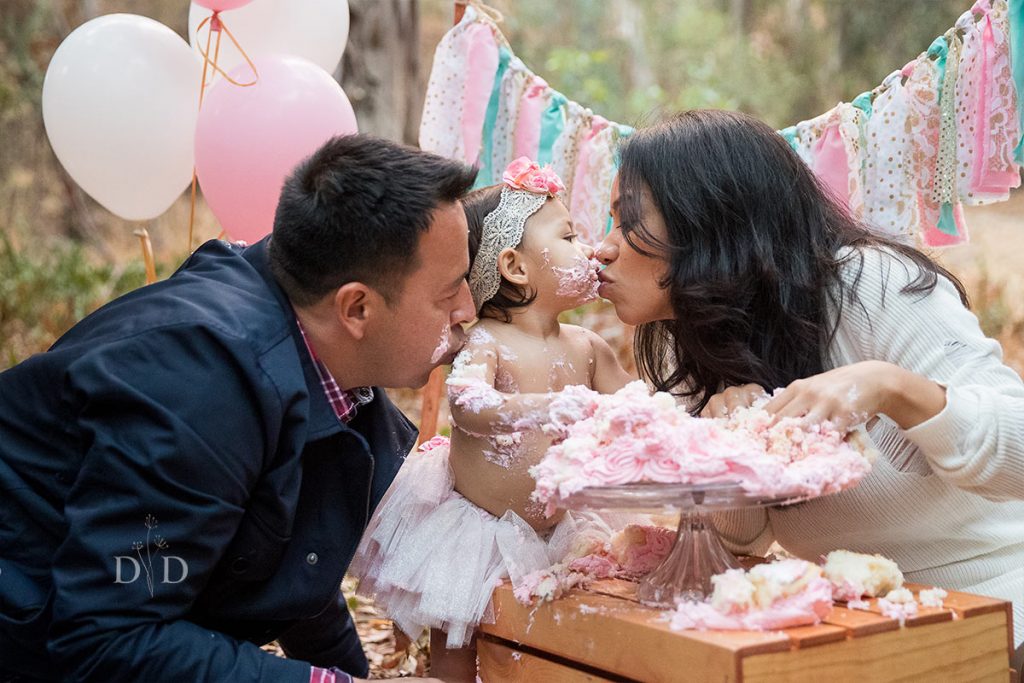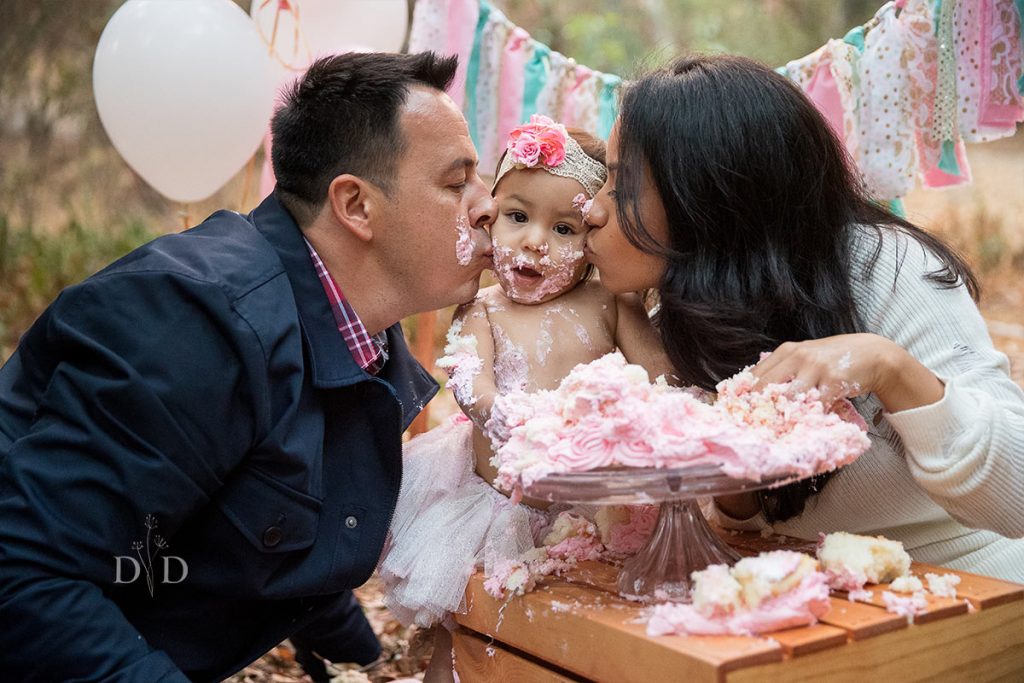 And that is definitely a messy, but super fun and cute 1st birthday family photo.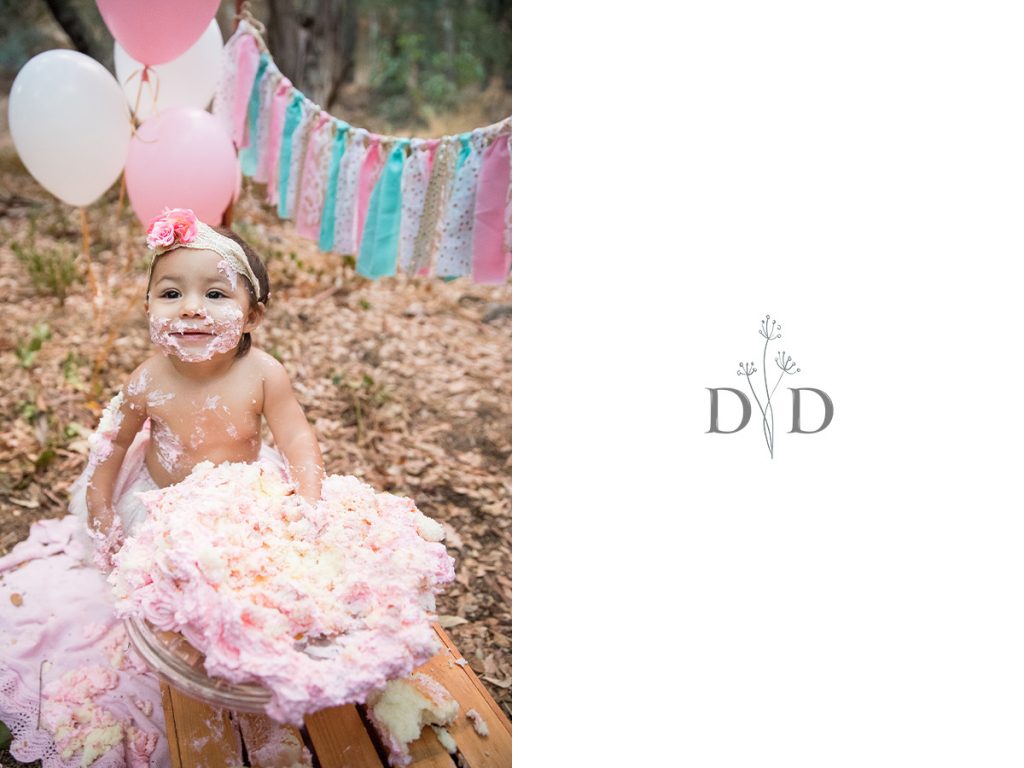 Judy is an experienced family photographer of over 10 years, doing family photography sessions and wedding photography. She also has done cake smashes for both of her own daughters and it very familiar with working with young children. Dreams & Darlings can capture your 1yo cake smash birthday photos with fun and ease. These photos make for an amazing memento, but also are great for promoting a first birthday party (for invitations or a website). Make sure to give the shoot ample time before the birthday party to use the images for that. Make sure to look at our website for more examples of cake smash photos and first birthday photos.