Here are the first birthday photos and cake smash photos we did of our very own daughter, Hayden. When Hayden turned 1yo, we found a nice wooded area in a local park and did a setup for her, with a banner, pompoms, a crate, and more. We went with a purple and pink color palette. We finished the shoot with a cake smash (note you always have to finish it with one, and not the other way!).
Here is our purple and pink cake smash setup, with a super cute owl banner.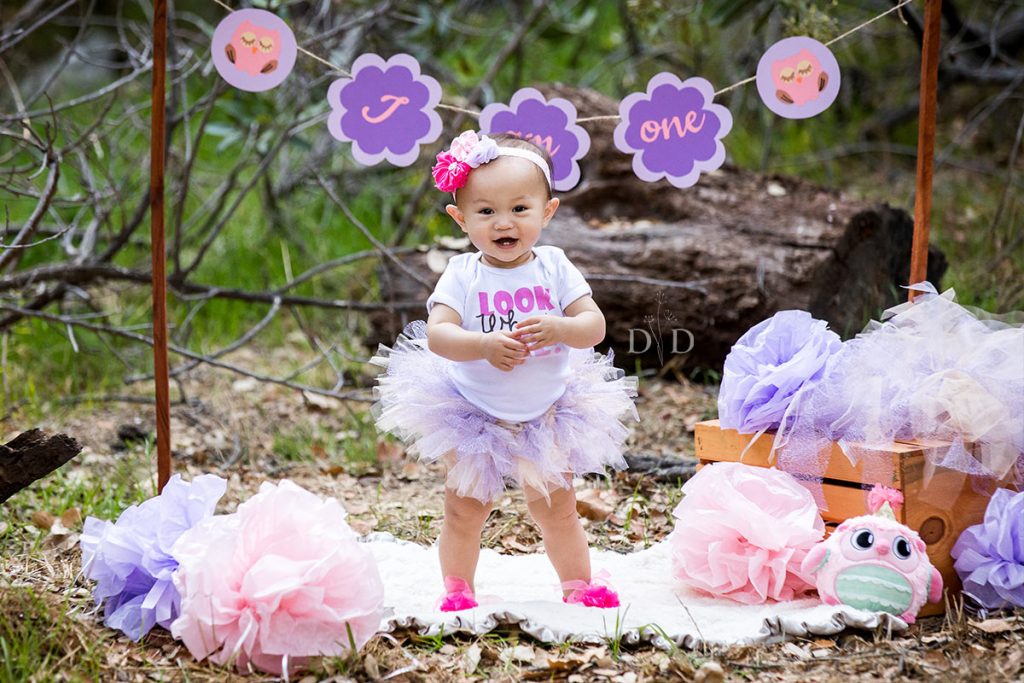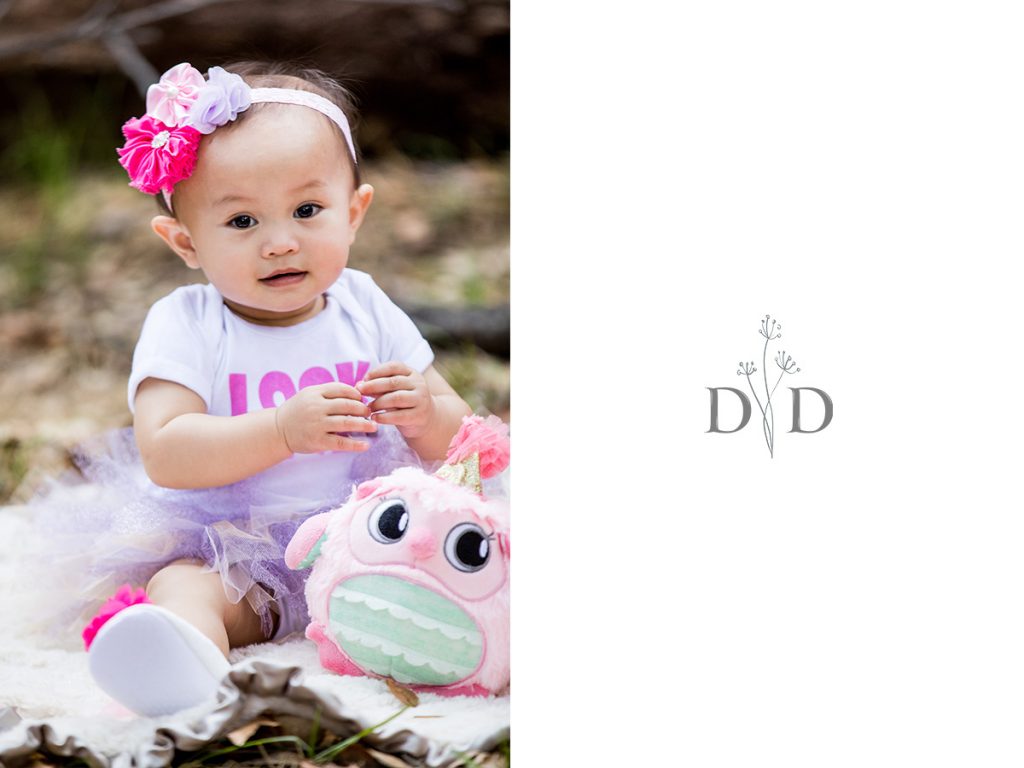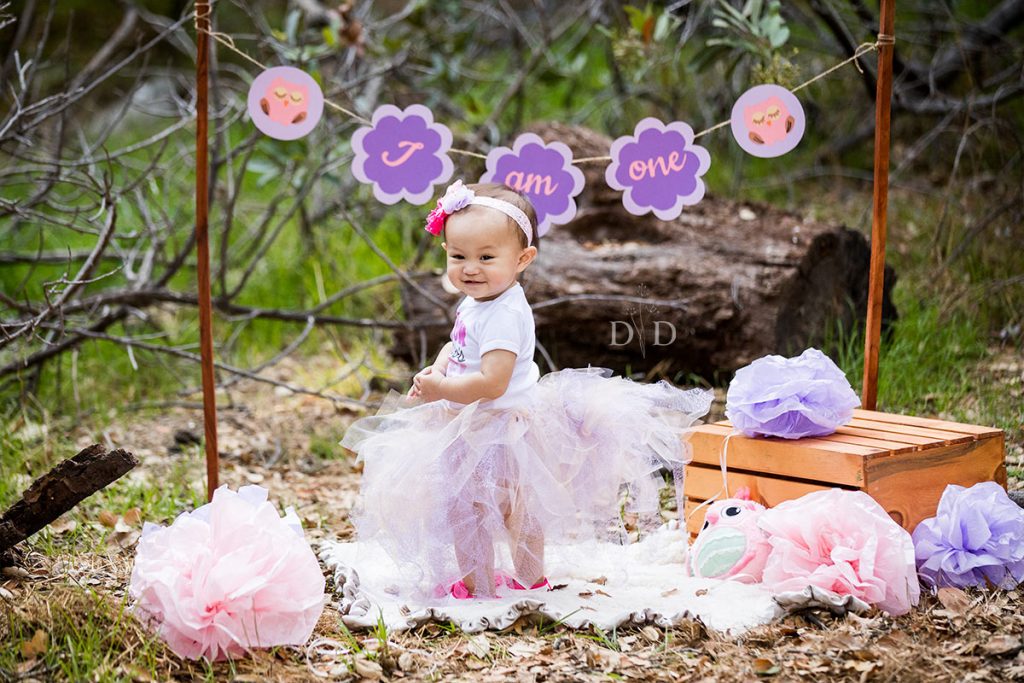 We then took her to the side to do some quick portraits on a chair on a dirt path.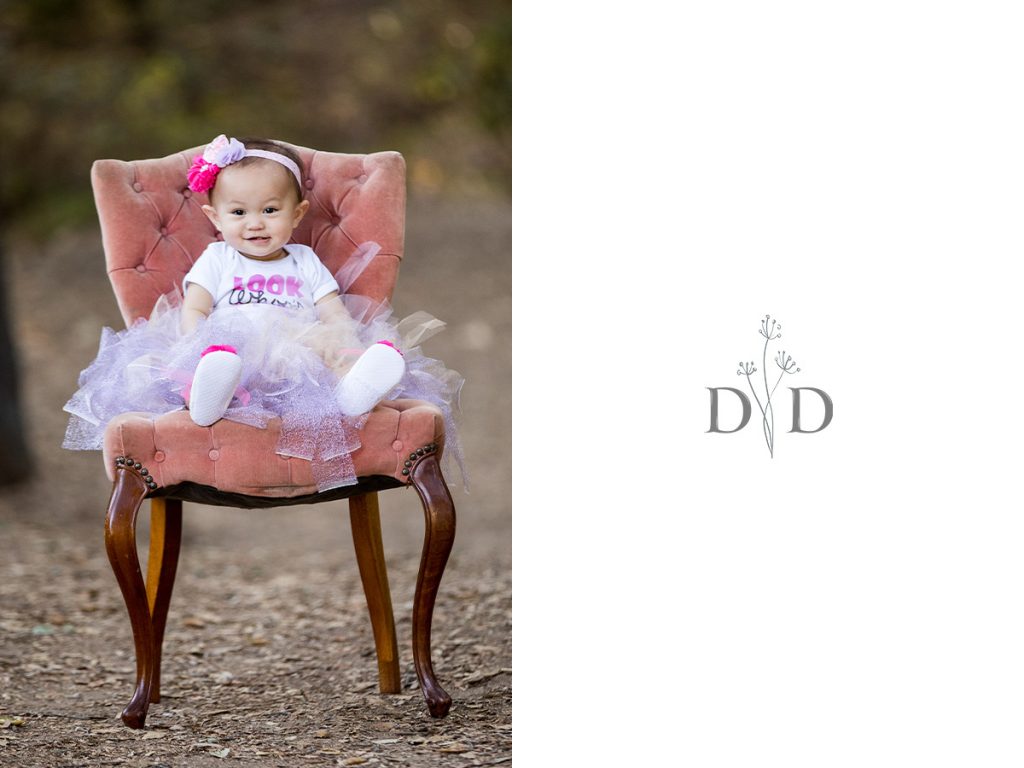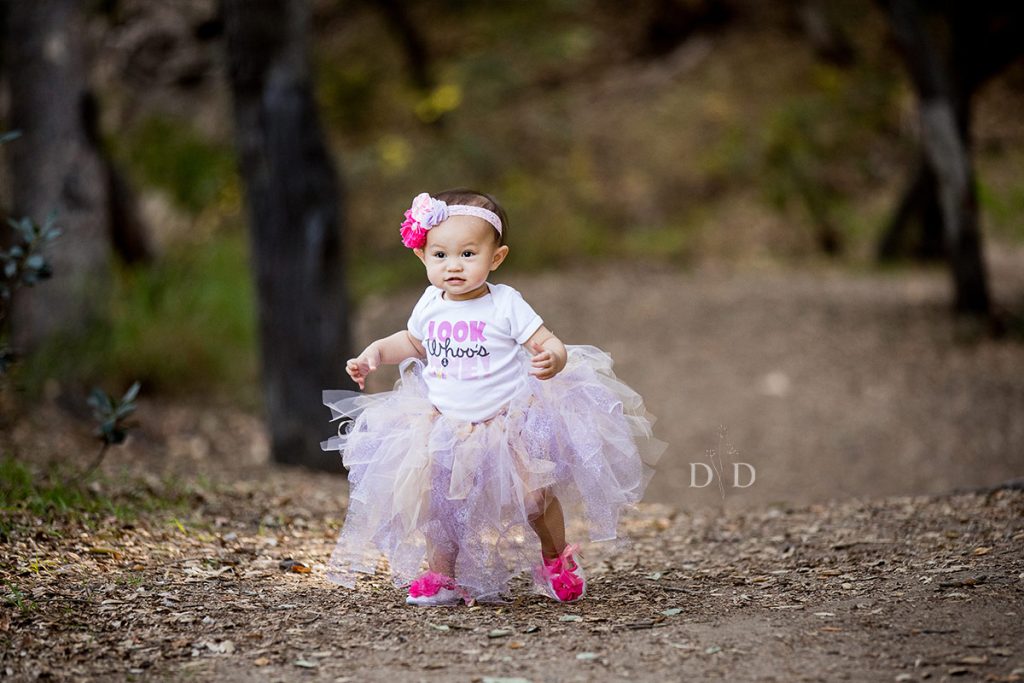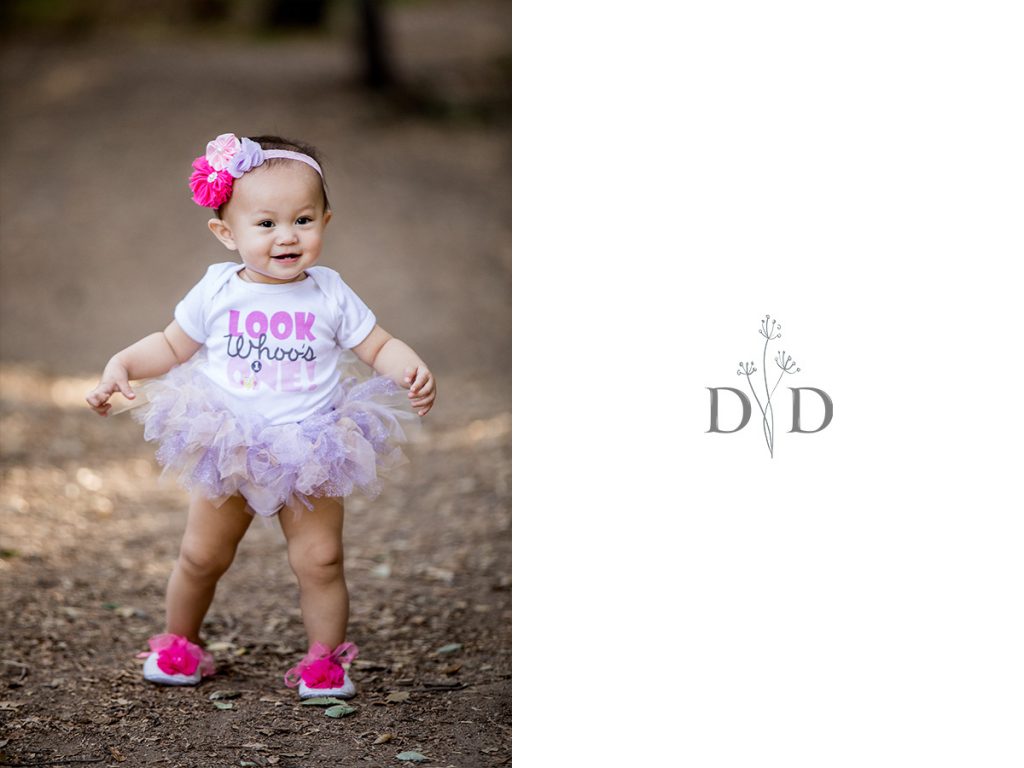 And here is where the cake smash starts! It's always neat watching a kid react to a cake, especially when they look up as if asking "can I really just touch this?!"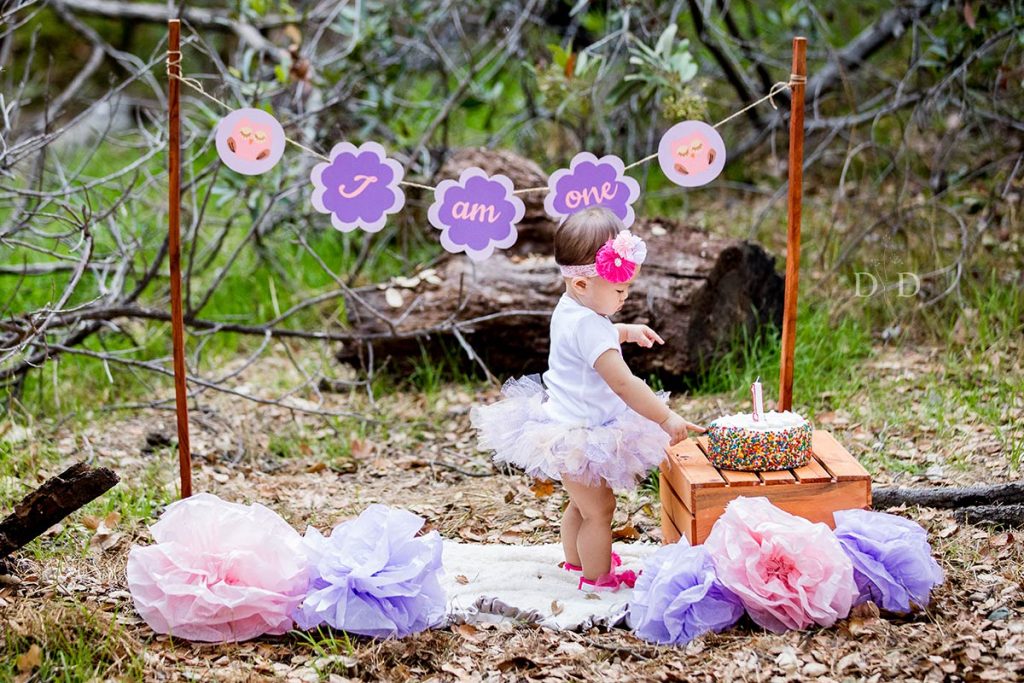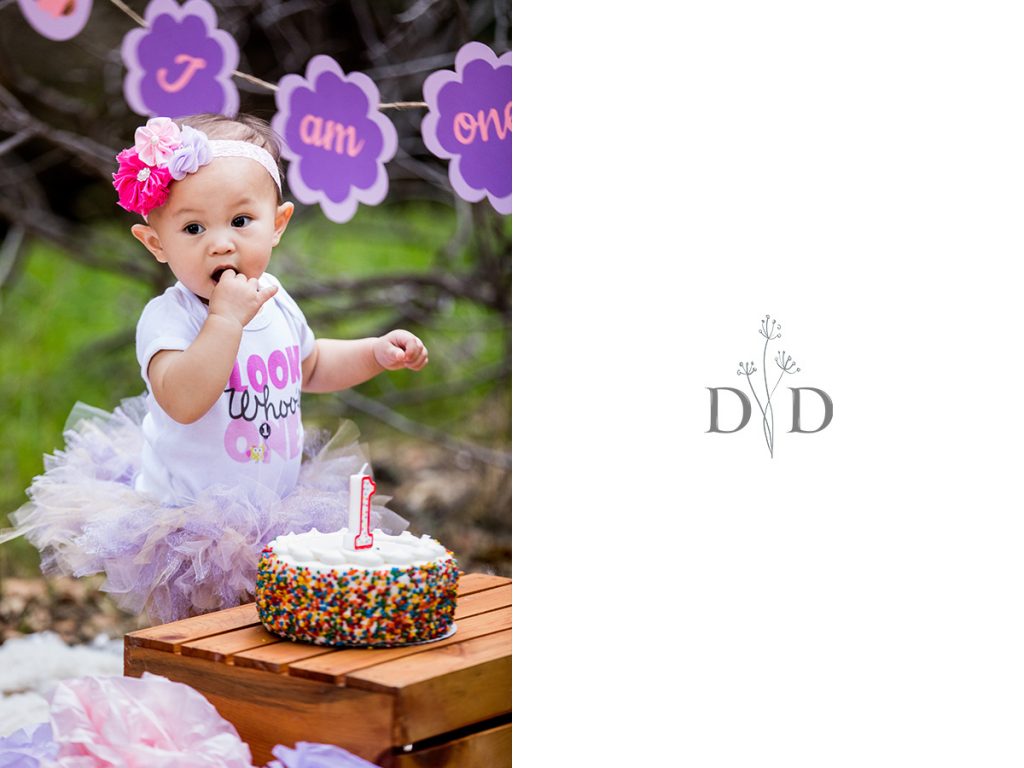 And you gotta just fall in love with that super cute smile!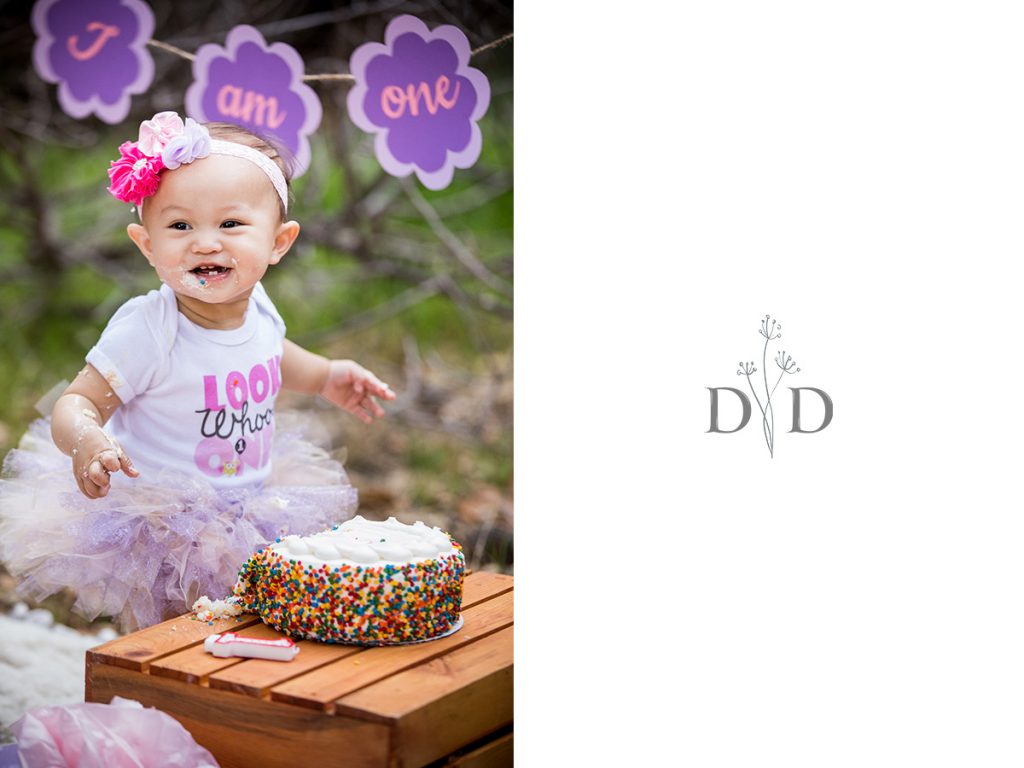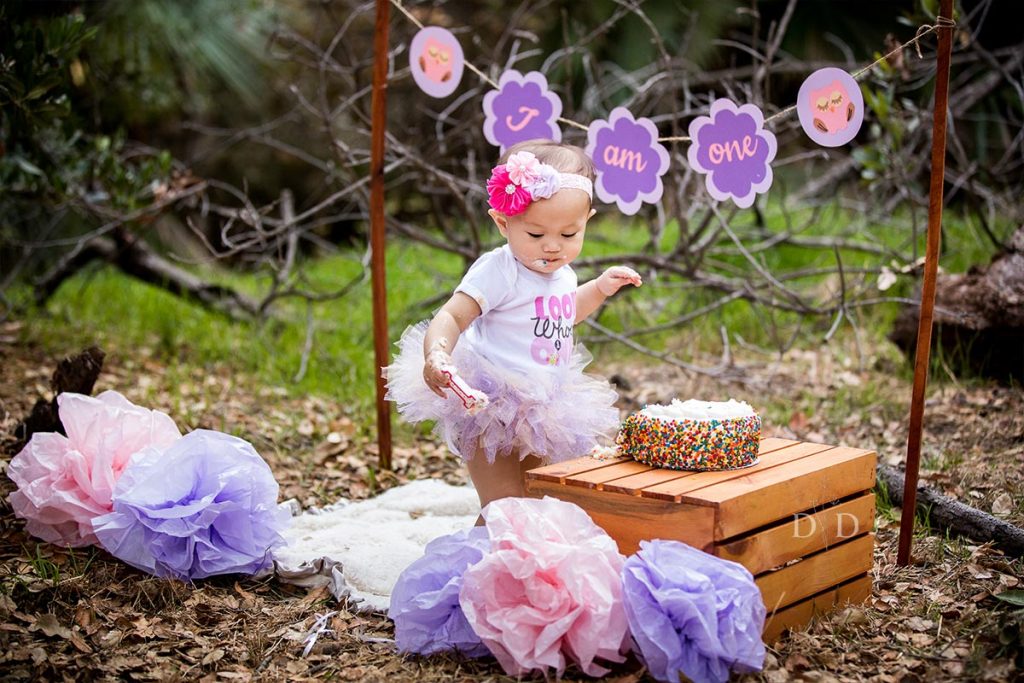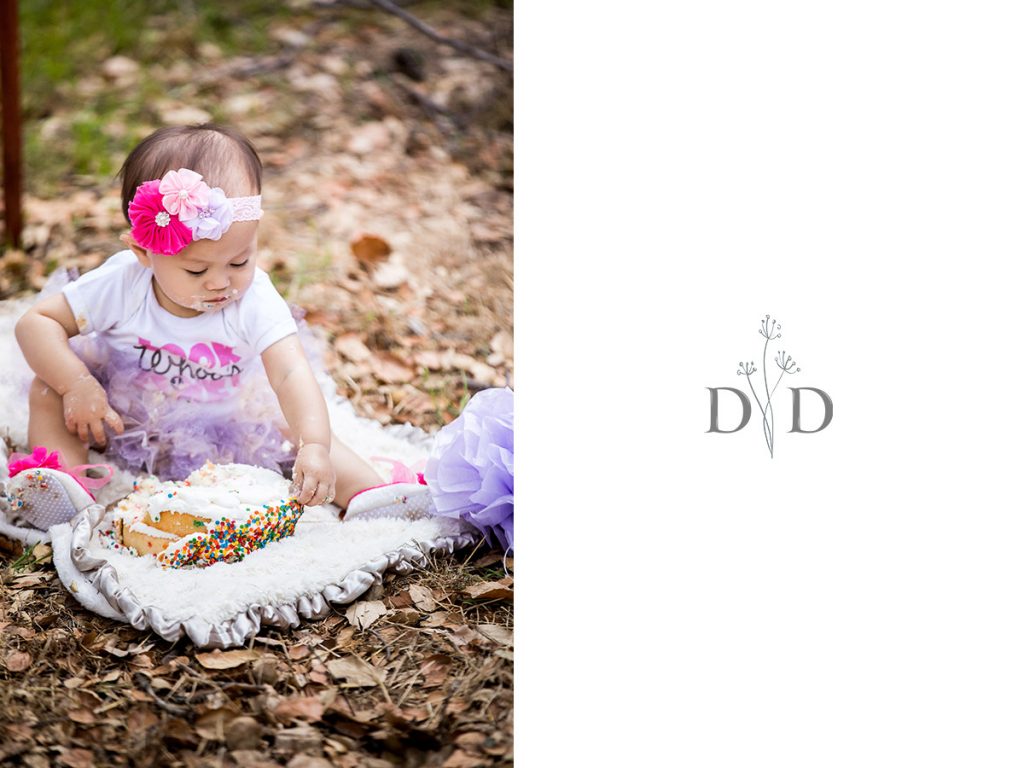 This is the cake smash photography session for our second kid, Hayden. Judy has been capturing families and their little ones for over a decade now, and our own family experience has only made it that much more special. Cake smashes are a popular option for a first birthday photo session, mostly cause it's a perfect age to let a kid innocently tear apart a cake! It does require a sacrificial cake, but in this case we just got ours from the local grocery store (sometimes you are just too tired to do everything, especially with 2 kids)! You can see many more examples of our work on our family photography instagram page, along with many more examples of cake smash photos and more on this site.