For our very first child (Remy), we wanted to do something special. It was right on the cusp of the superbloom of 2017, so we drove all the way out to the Anza-Borrego State Park. We did cake smash photography surrounded by the growing wildflower buds. We also did this super awesome photo….
Reach for the Moon, Our Little One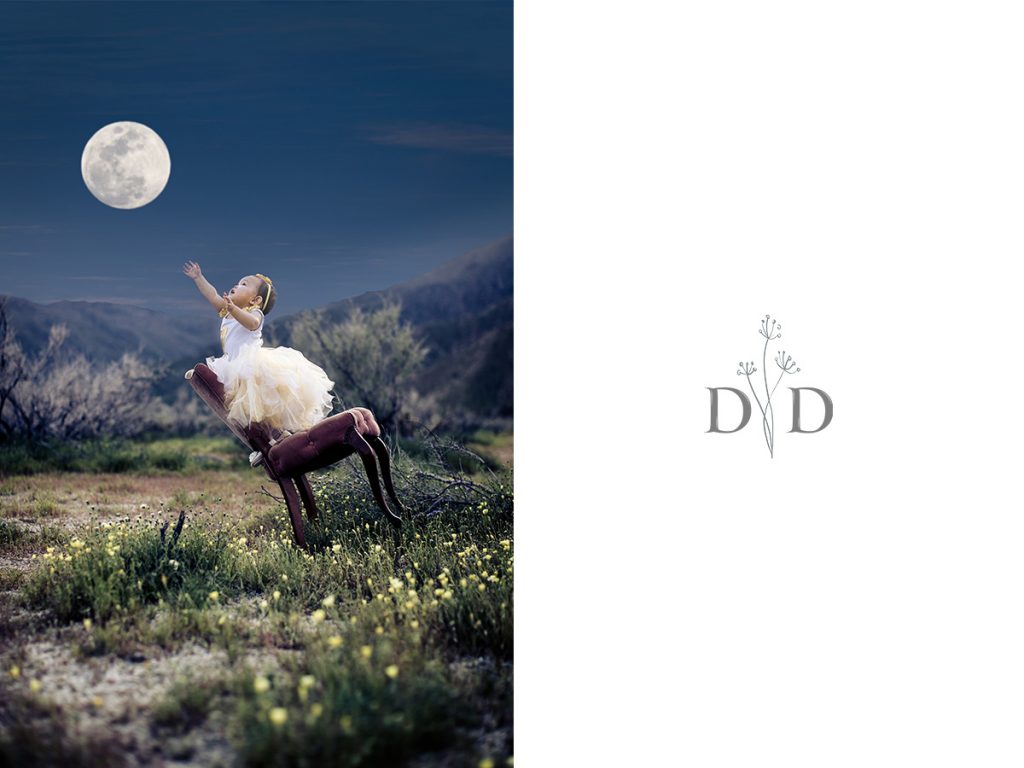 We did have to photoshop the image, but that is the actual moon from that day (it was way higher up in the sky). We also did fun photos of our little 1yo girl with lots and lots of bubbles!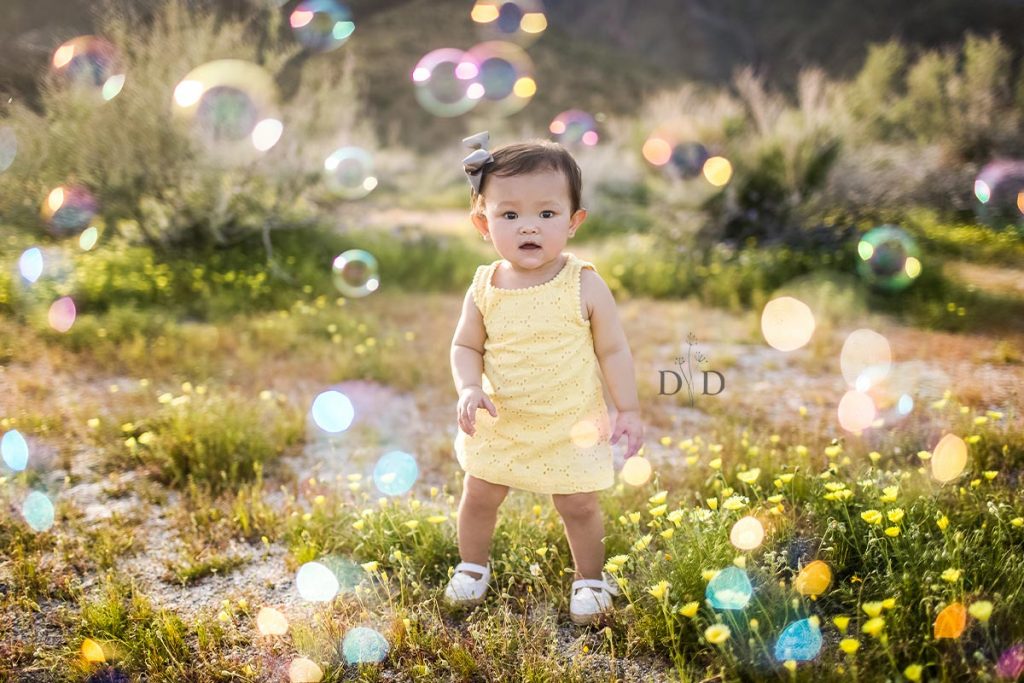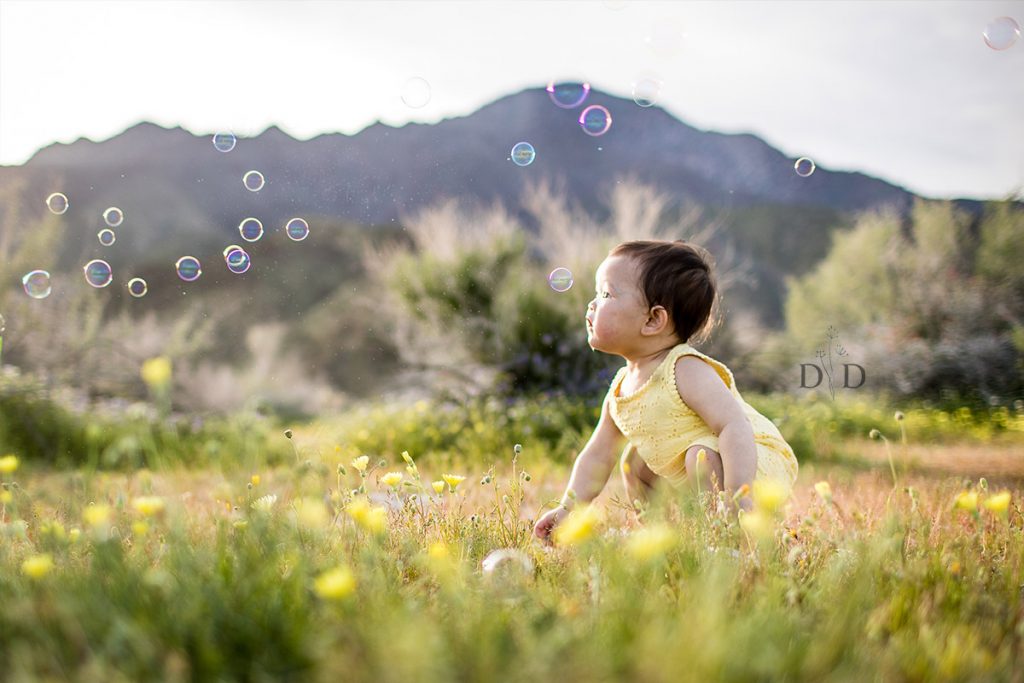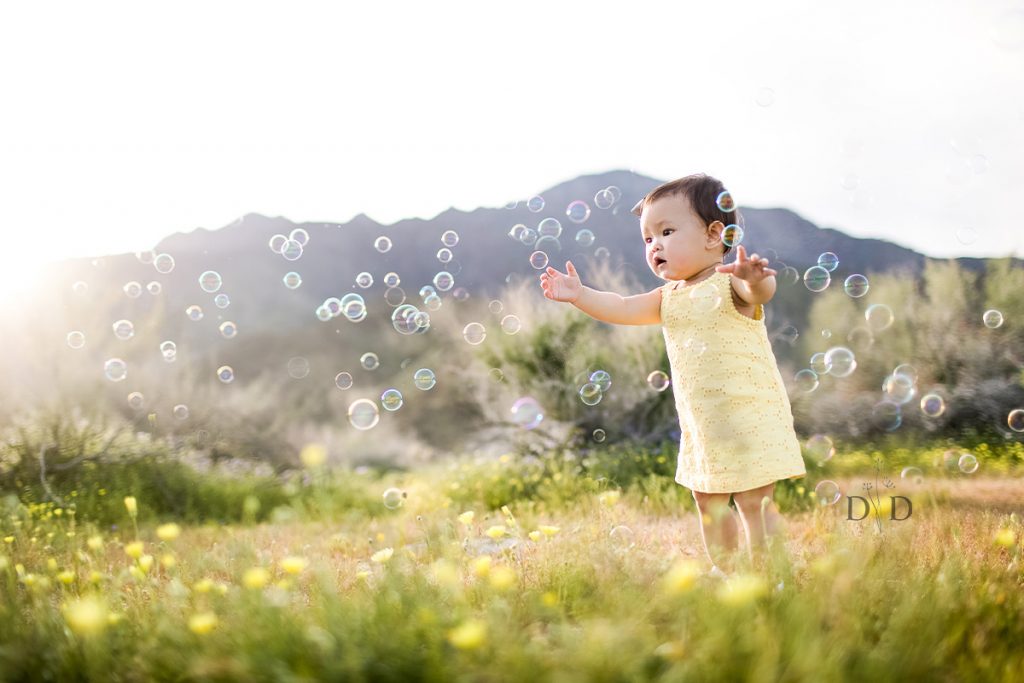 Then we did some first birthday portraits of her on a vintage chair (which we then used later for that tilting chair photo).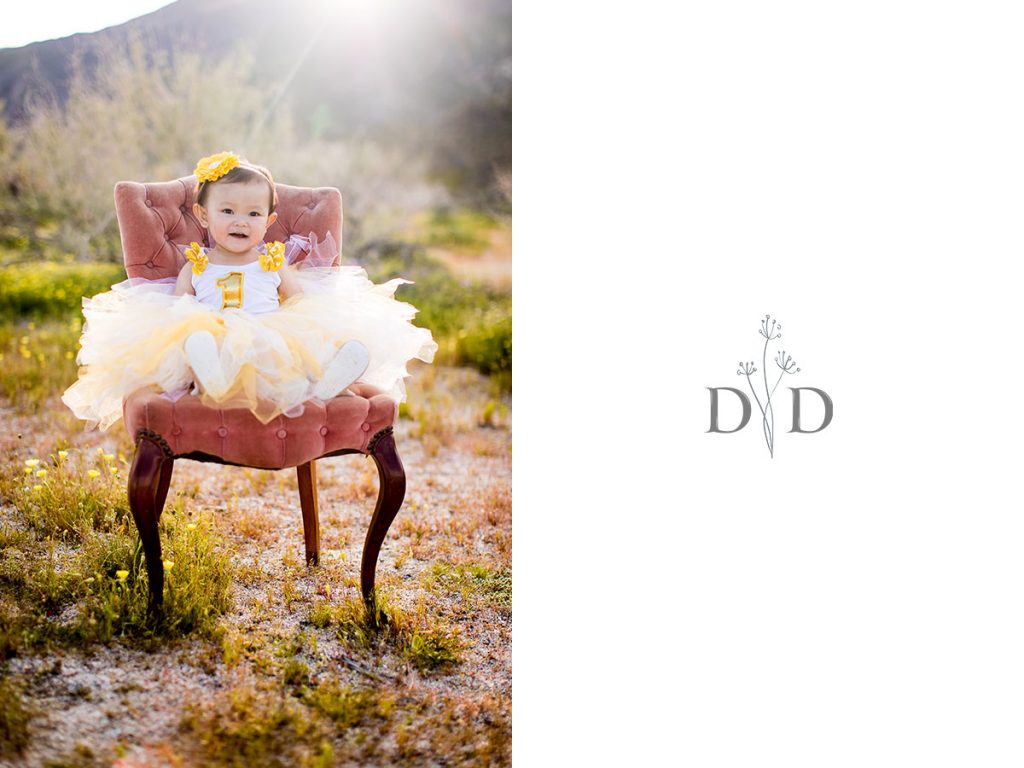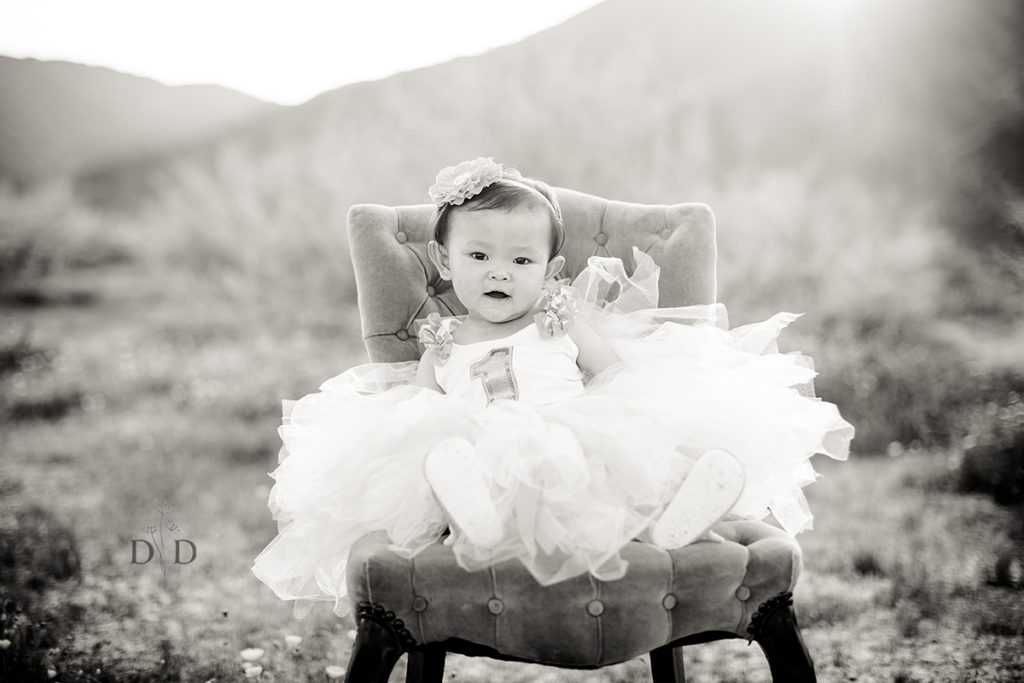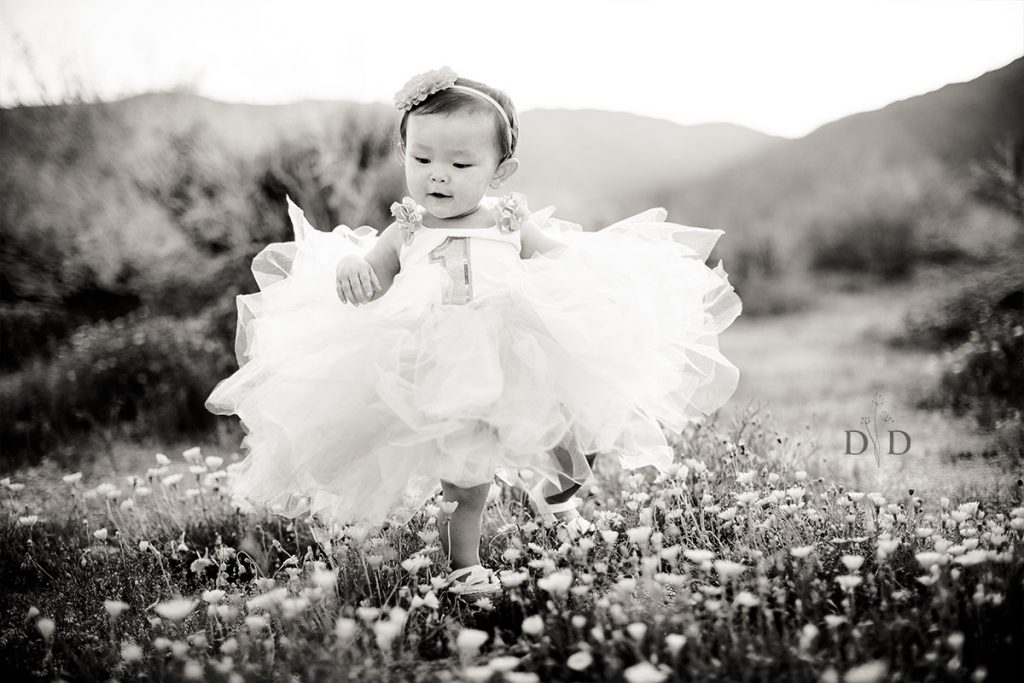 Cake Smash Photography! Dessert in the Desert
OMG I remember how tired we were, baking that cake while sleep deprived, and watching it wobble and almost fall apart during the 3 hour drive. But it made it, barely. Oh yeah, I still remember how awesome it tasted, because we did it with our cream cheese frosting, which doesn't hold as well but tastes absolutely amazing!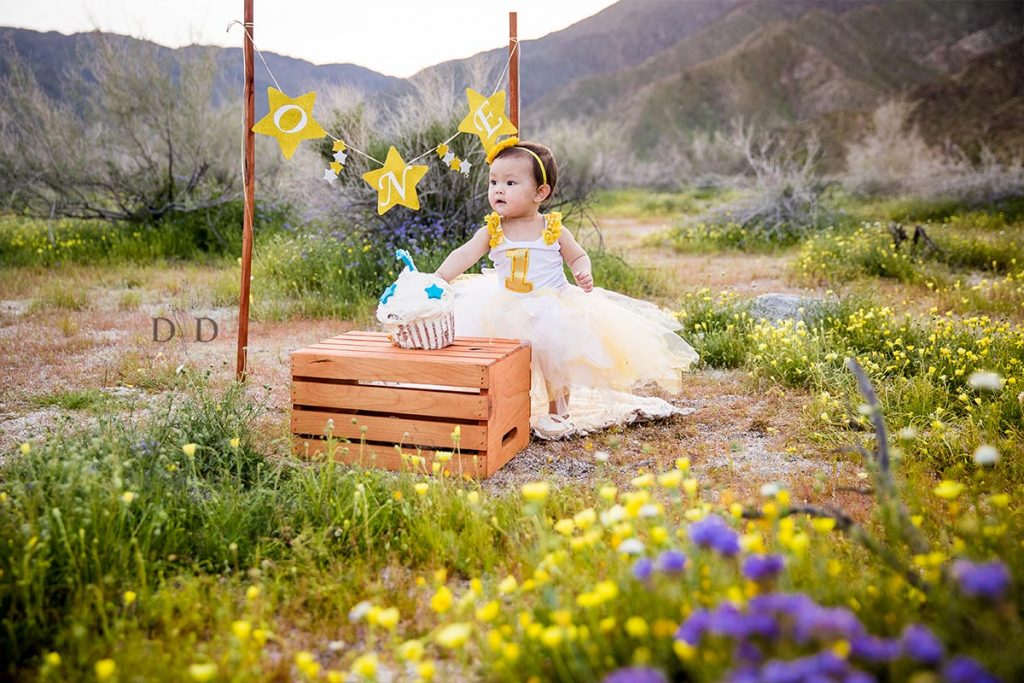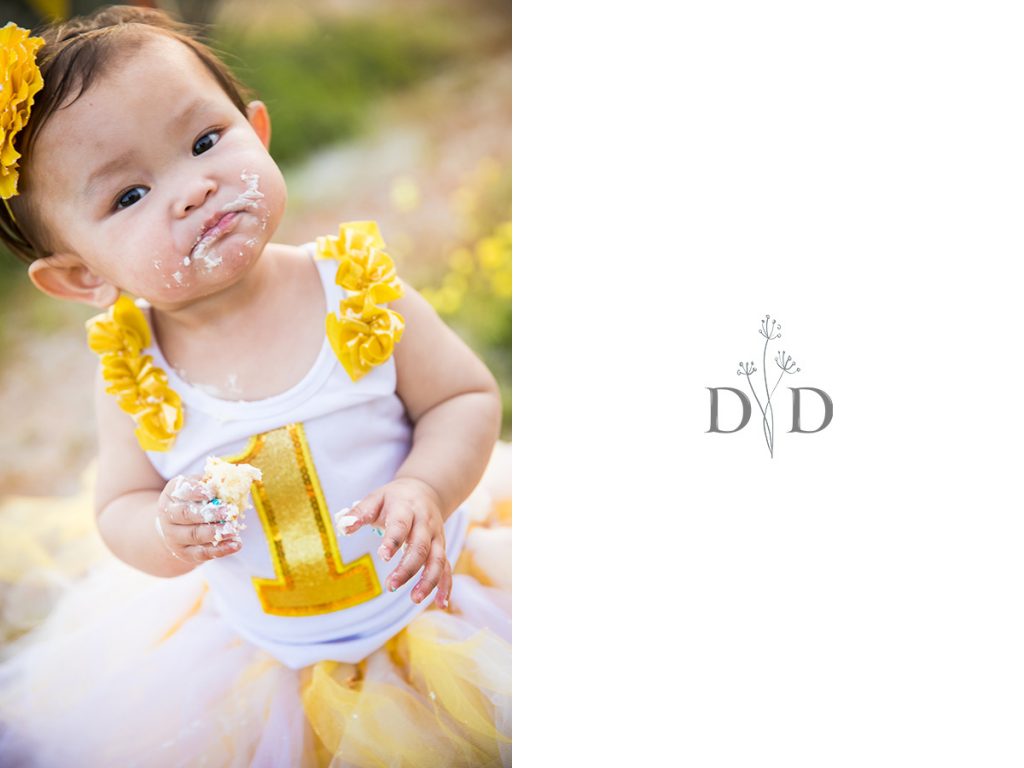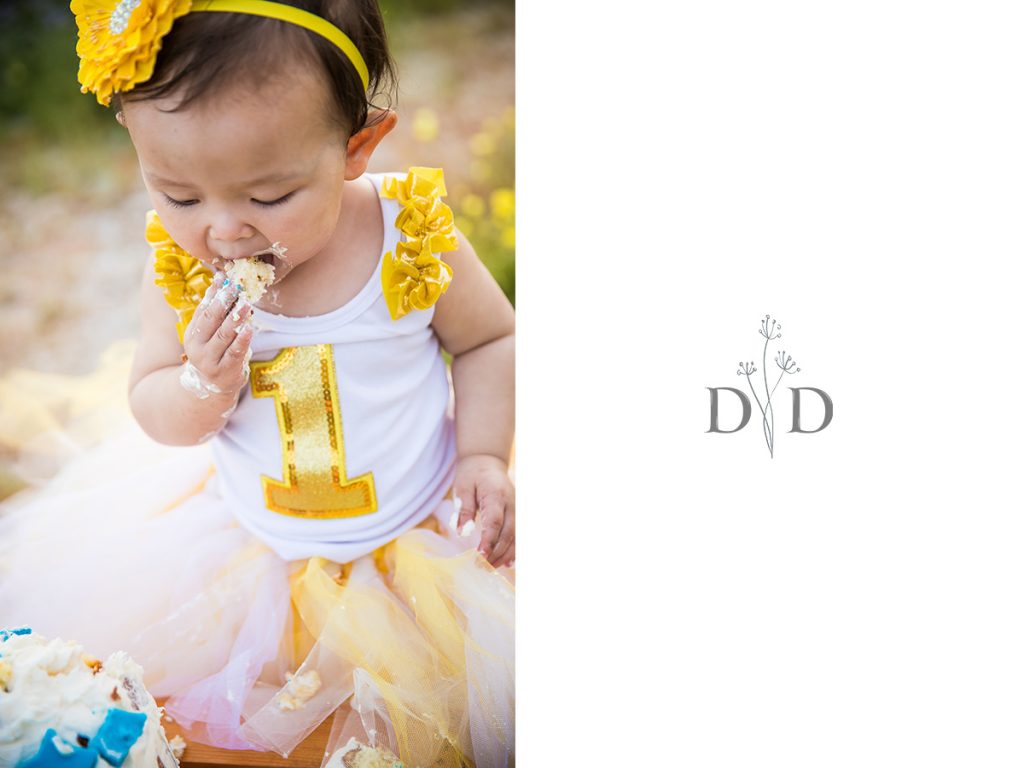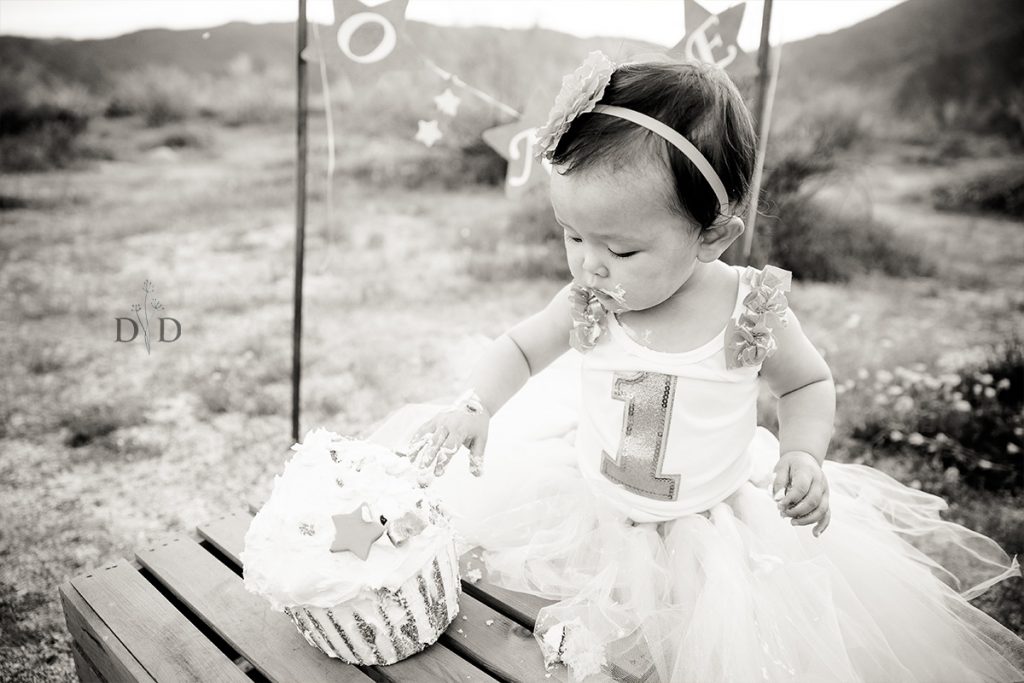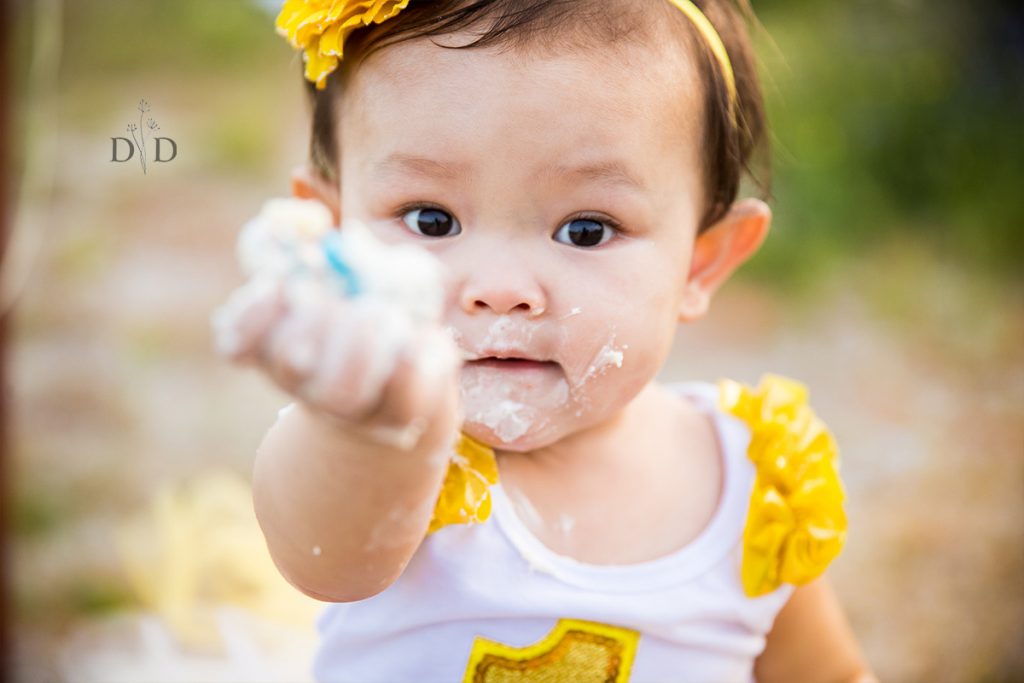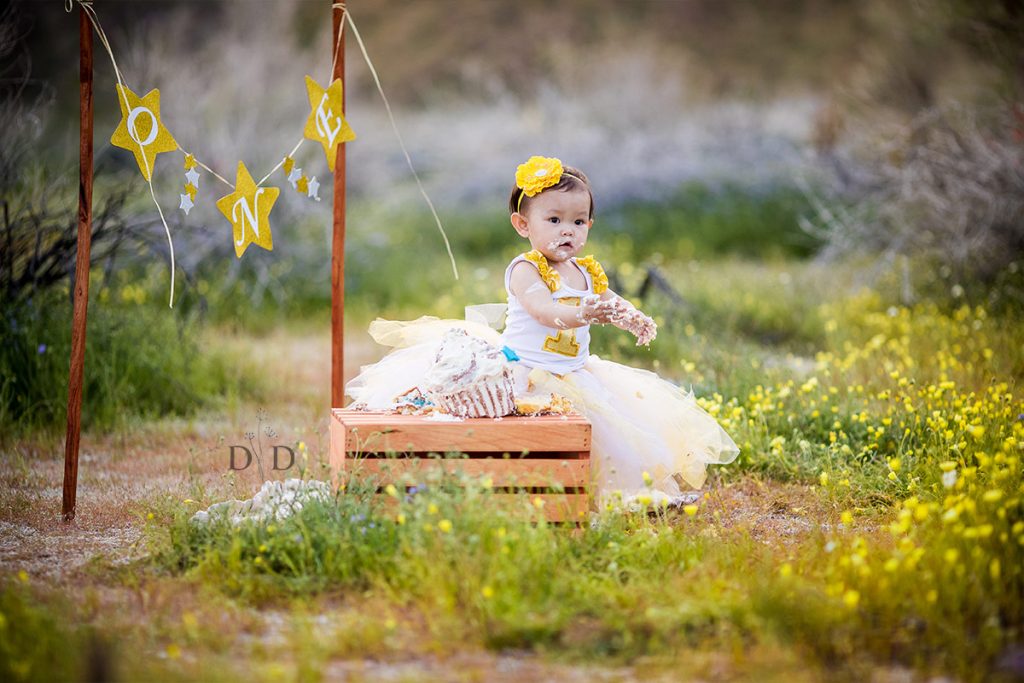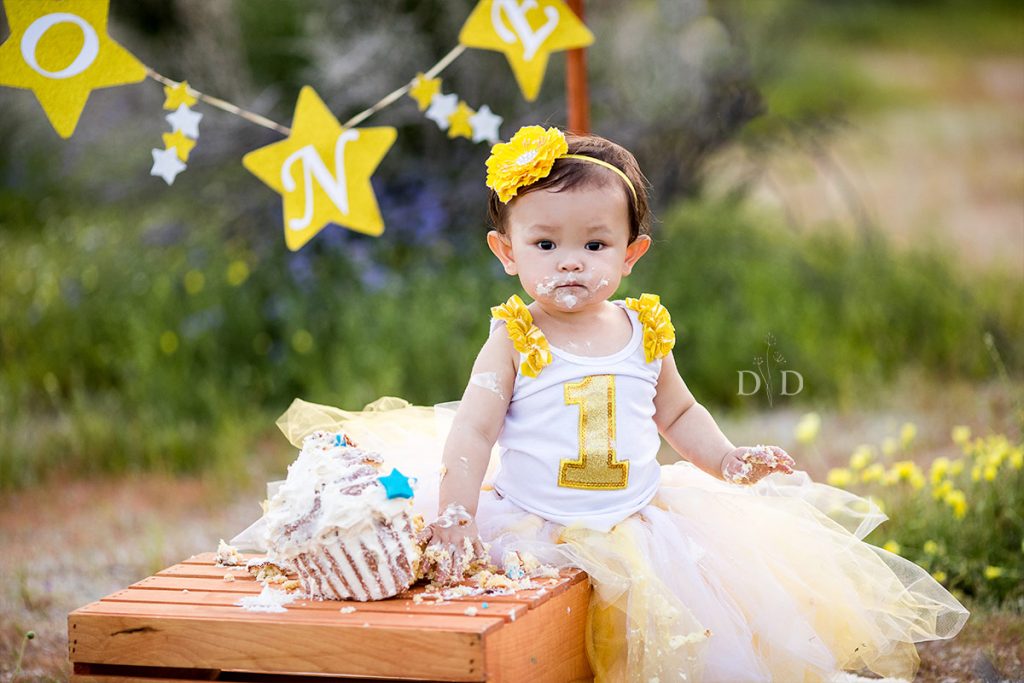 And this is about the time the cake took a turn for the worse and rolled over off of the crate!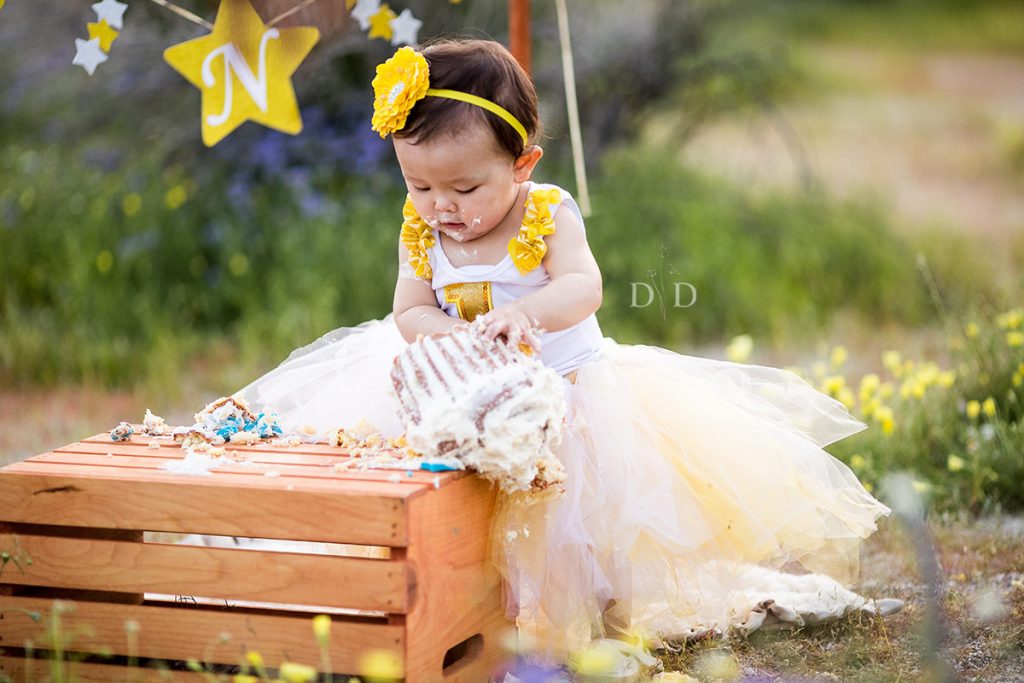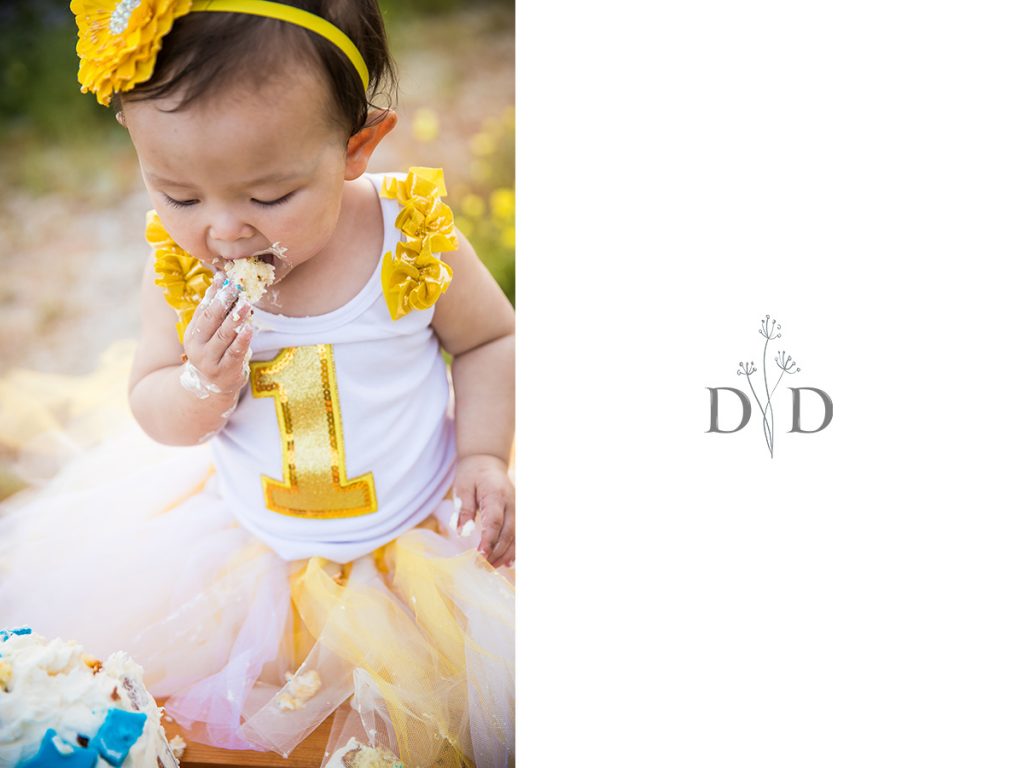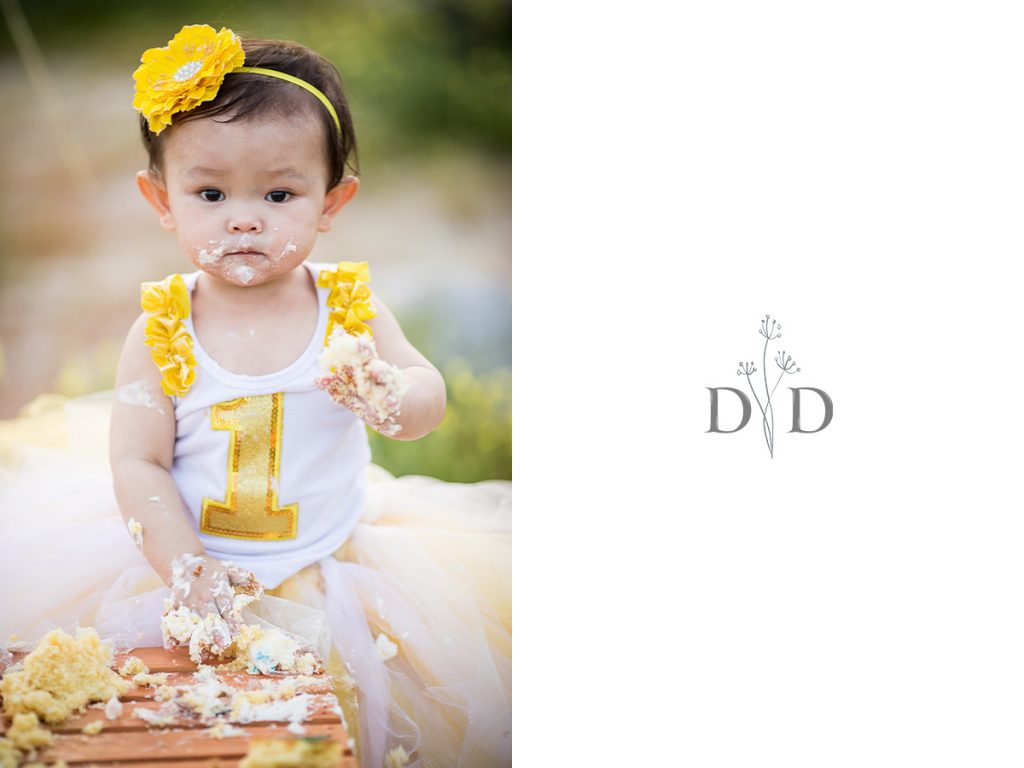 This is an example of a first birthday photography portrait session in the Anza-Borrego Desert State Park. We did a cake smash on top of the crate, surrounded by small, budding desert flowers. We love going out to the desert for amazing photos, like when we got engagement photos in Joshua Tree with snow! Make sure to look around the rest of our family photography blog for many more examples of 1yo portrait photography and birthday photos. We service the Los Angeles and Orange County areas, but occasionally travel to get awesome photos when possible.