Cal State University Fullerton (or CSUF for short) is where many friends and family have graduated from. CSU Fullerton graduation photos are fun and varied at this large campus, especially considering that they have their own on-campus arboretum. The Fullerton Arboretum is a favorite place of ours to do family photography sessions and maternity sessions, so what better of a place than to do a graduation photography portrait session!
Here is a Fullerton grad photo in front of the large Titans logo in the middle of campus.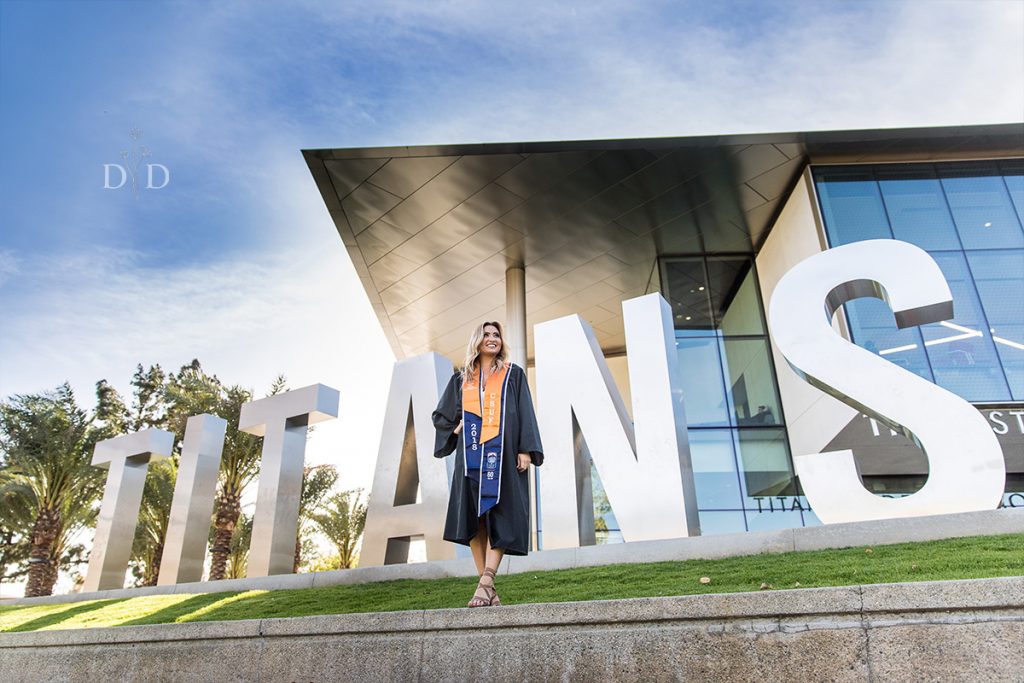 CSU Fullerton Arboretum Grad Photos
But we actually started the grad photo portrait session at the Fullerton Arboretum, easing into the portrait session. The bamboo forest is a great backdrop for graduation portraits.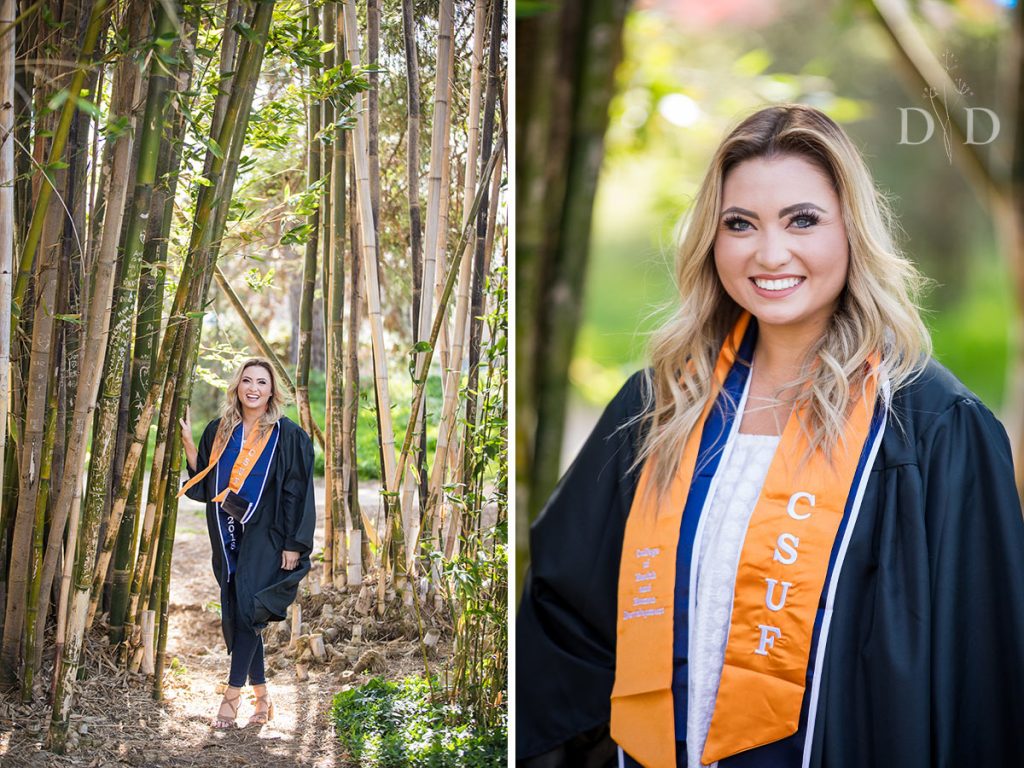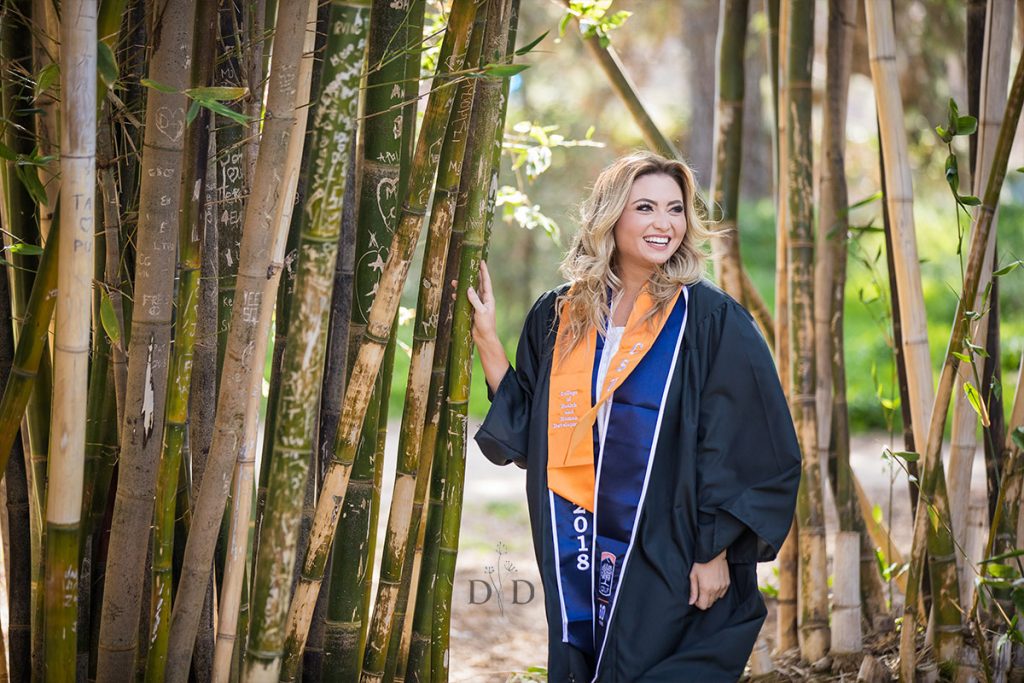 We had our recent grad hop in and out of her graduation gown or robes, getting regular portraits while we were at it.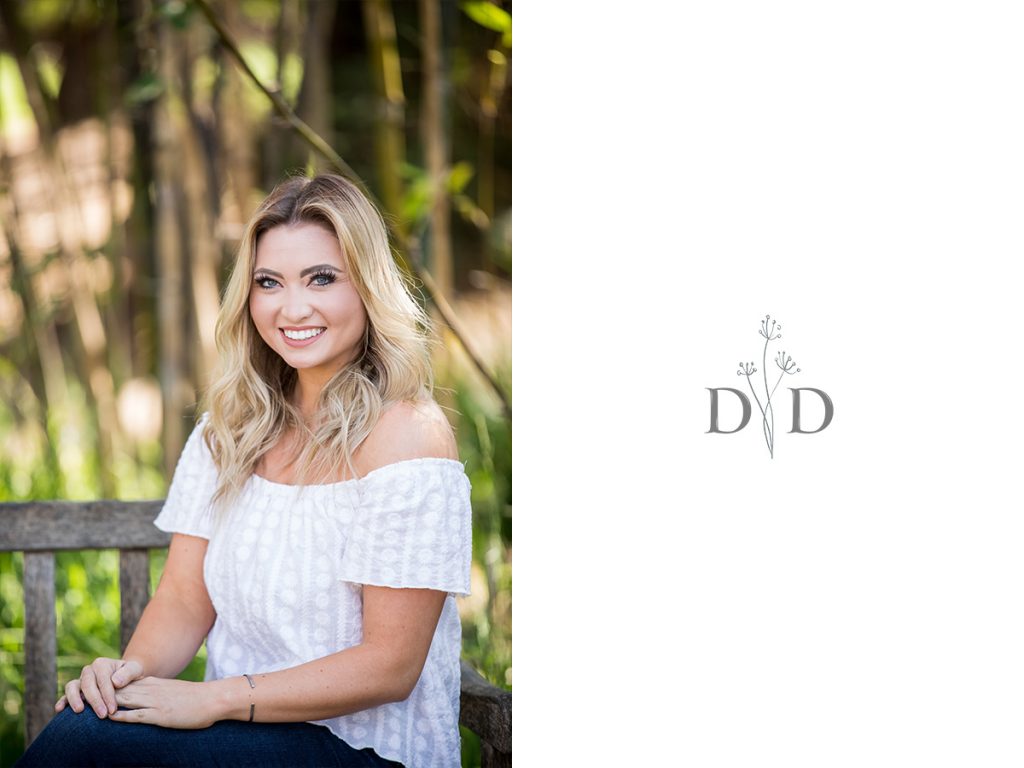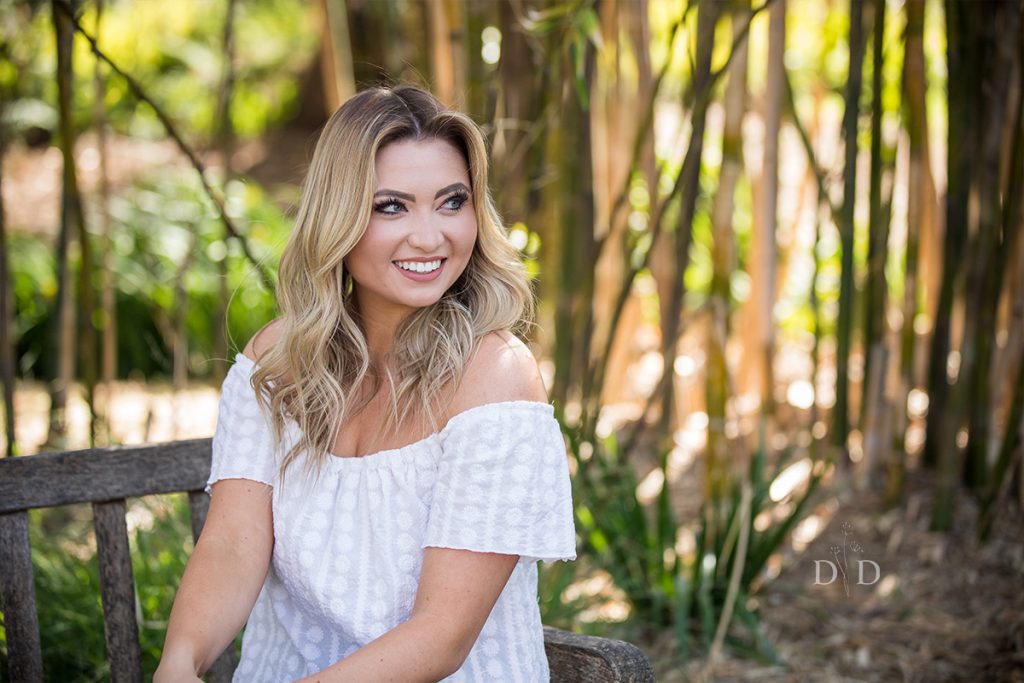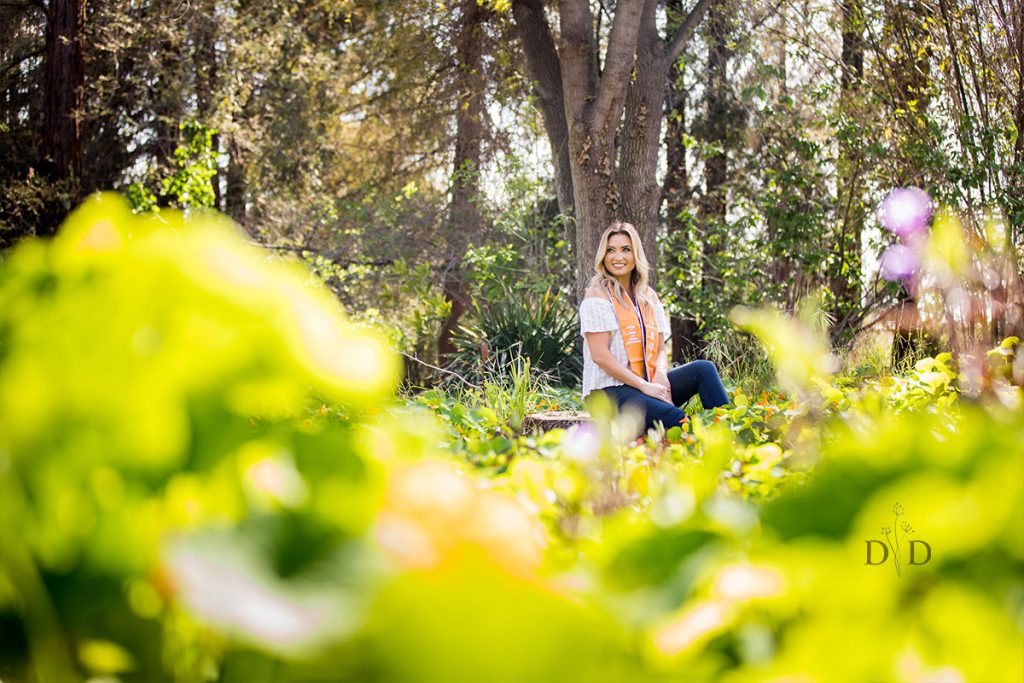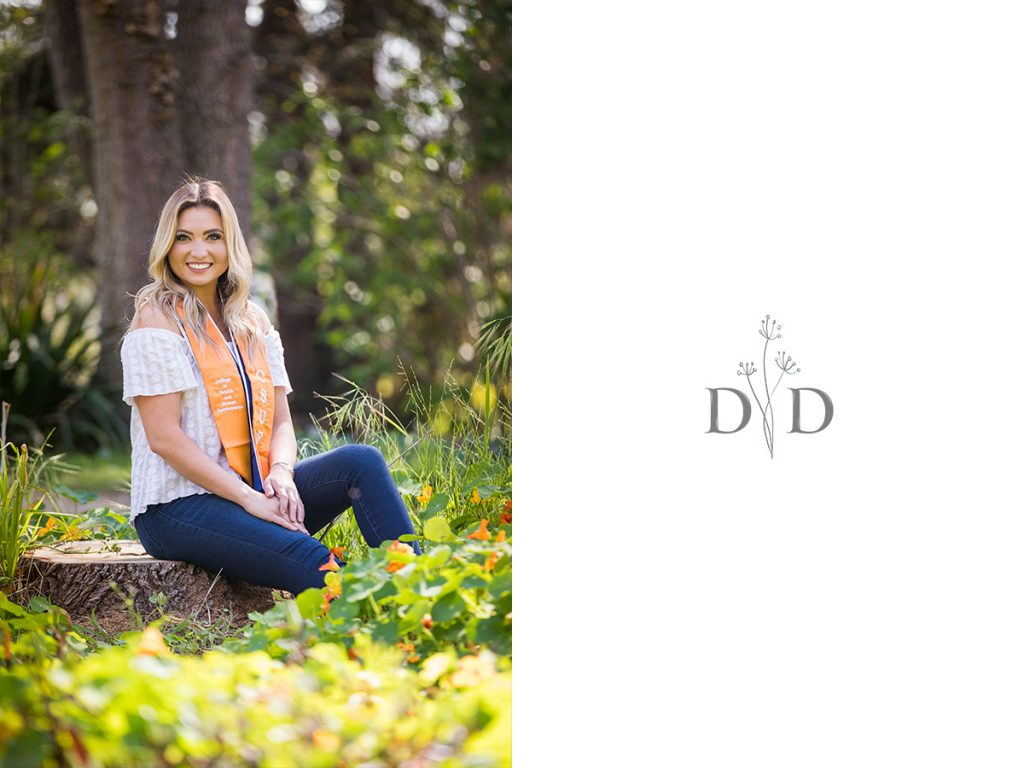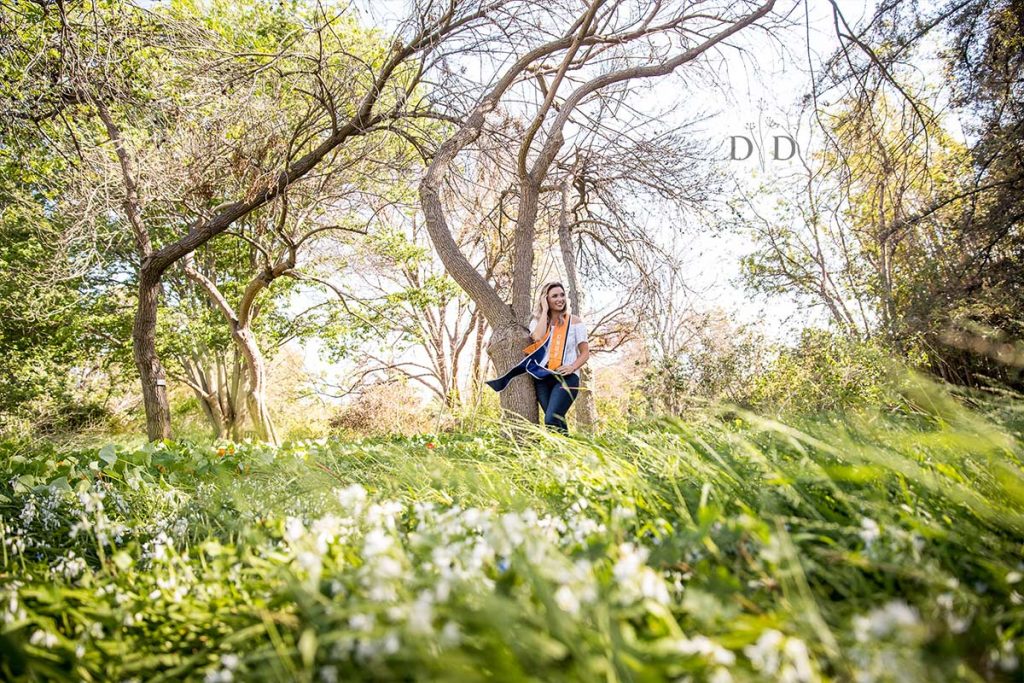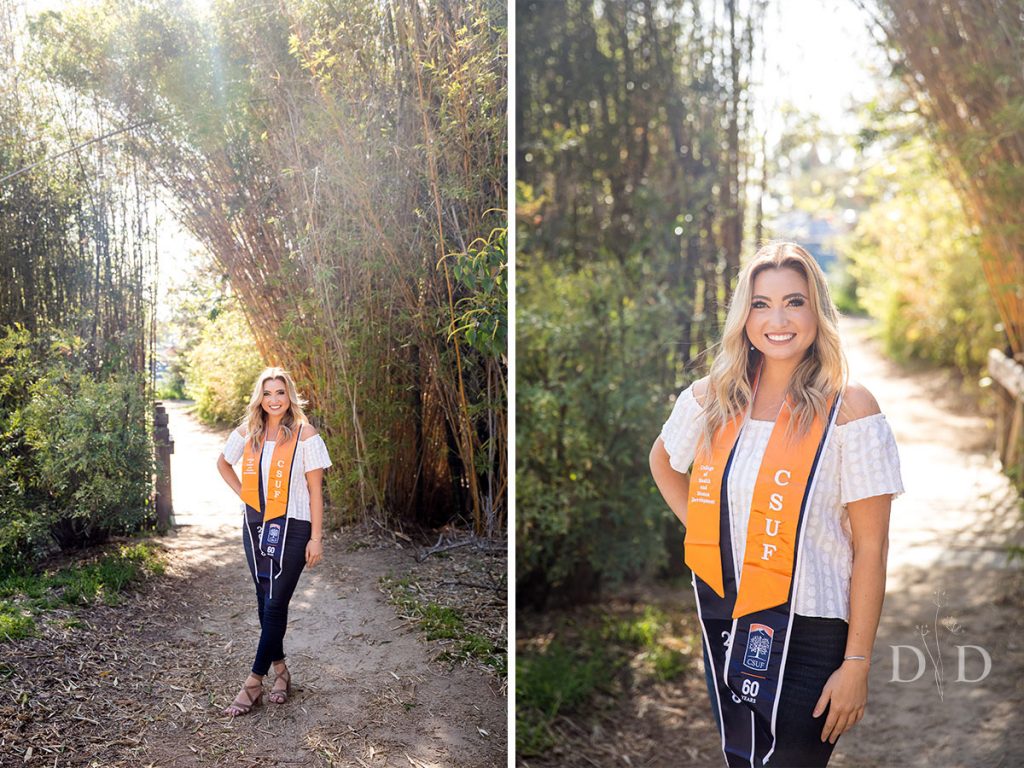 And why not have some fun with some cap and gown images!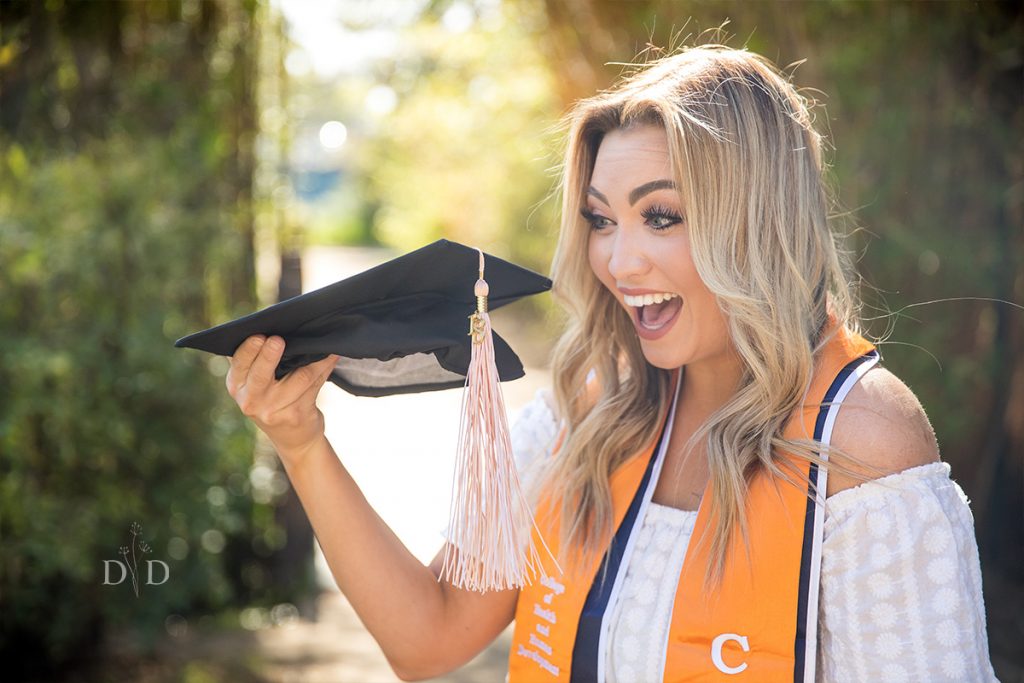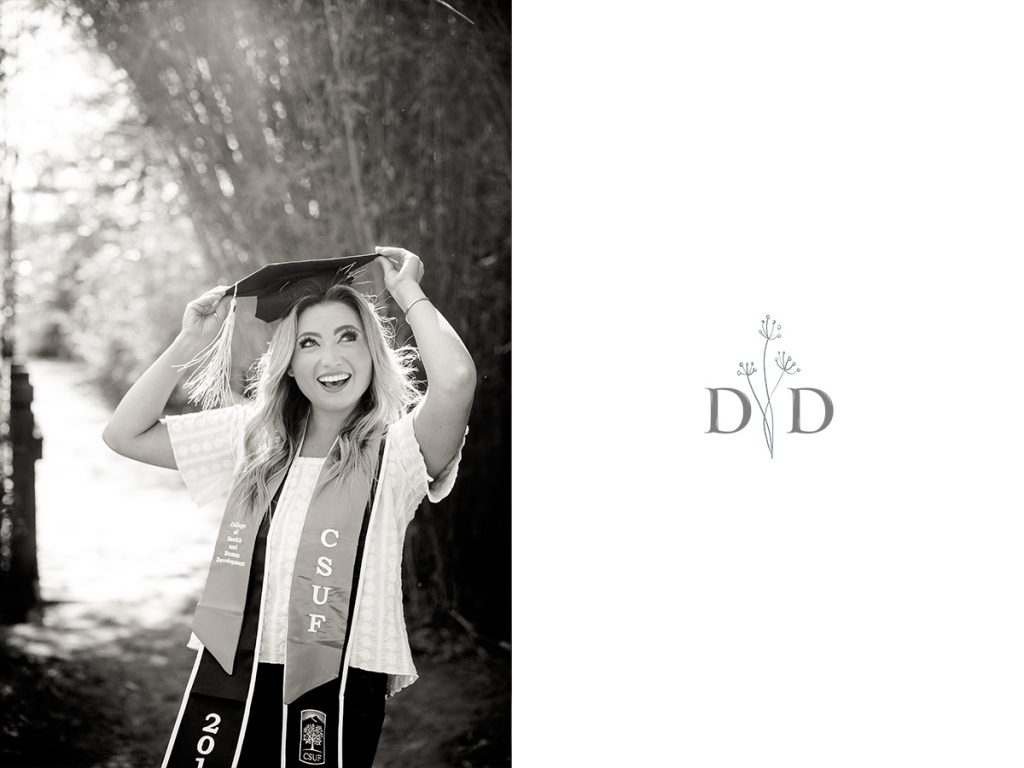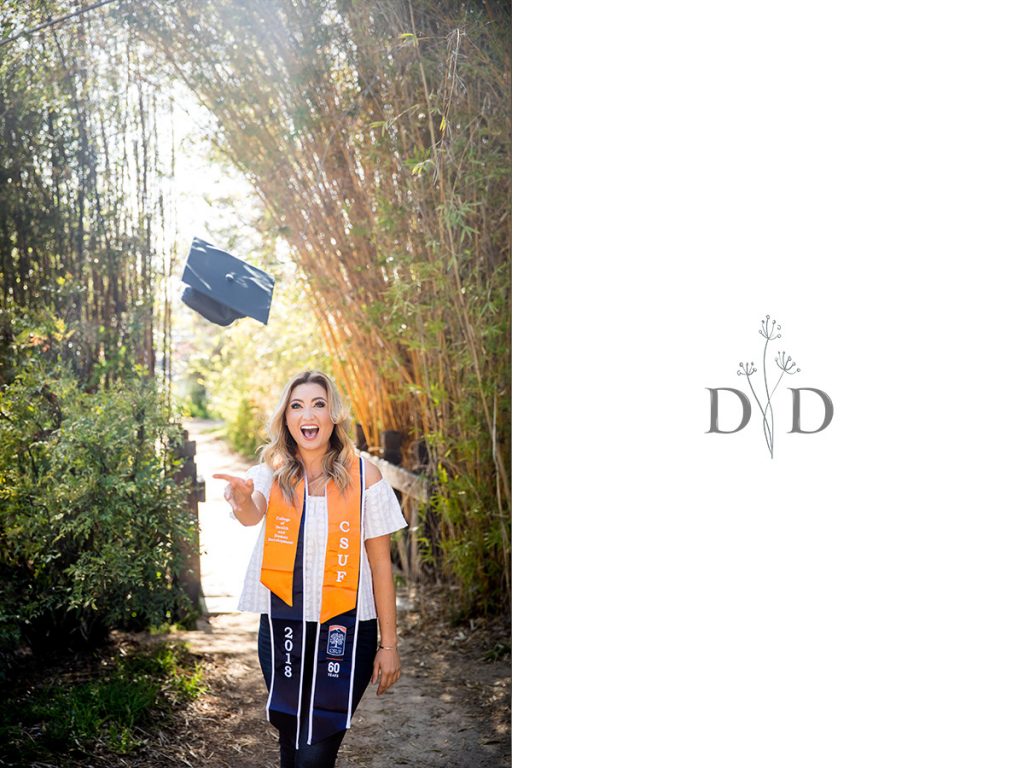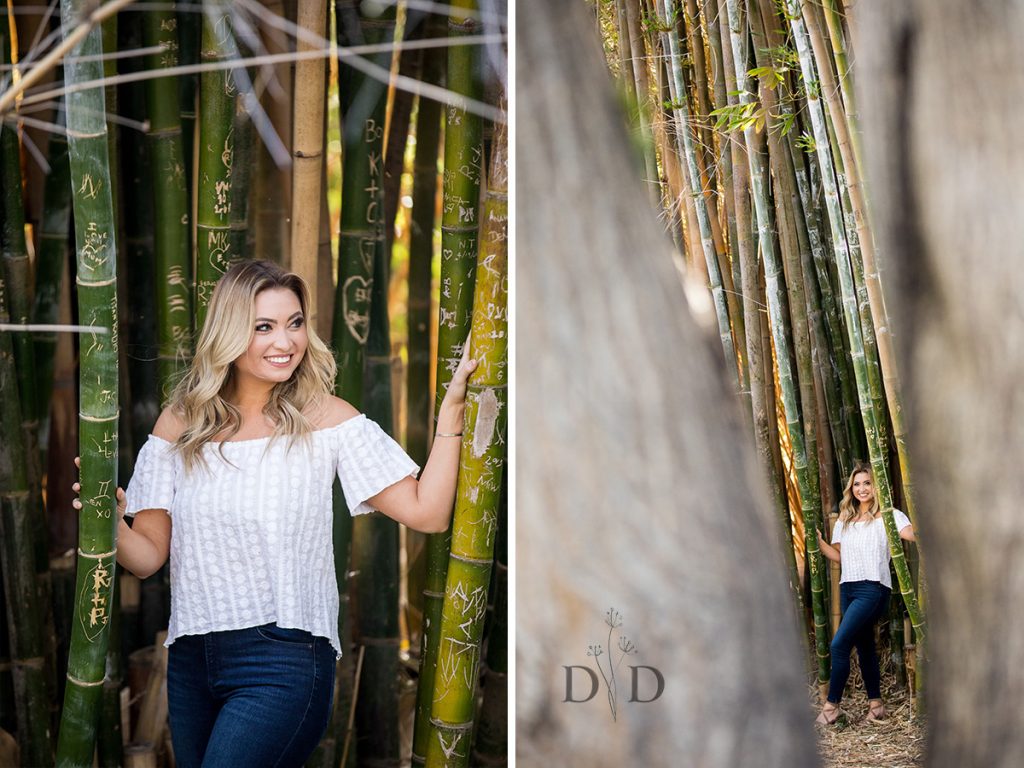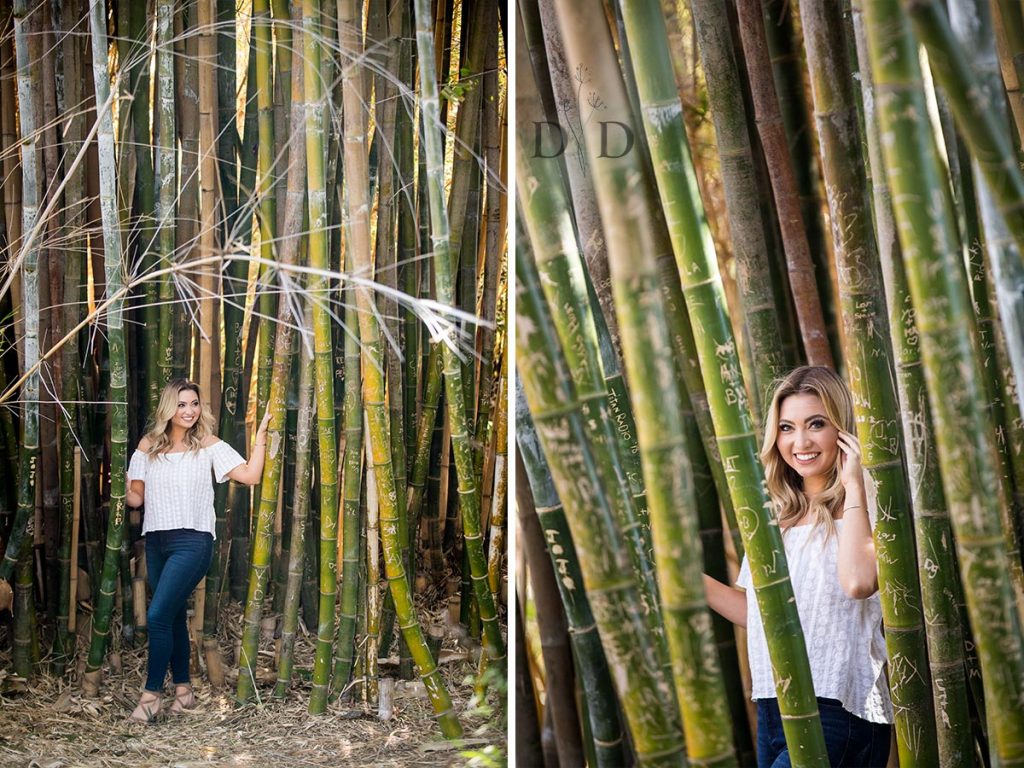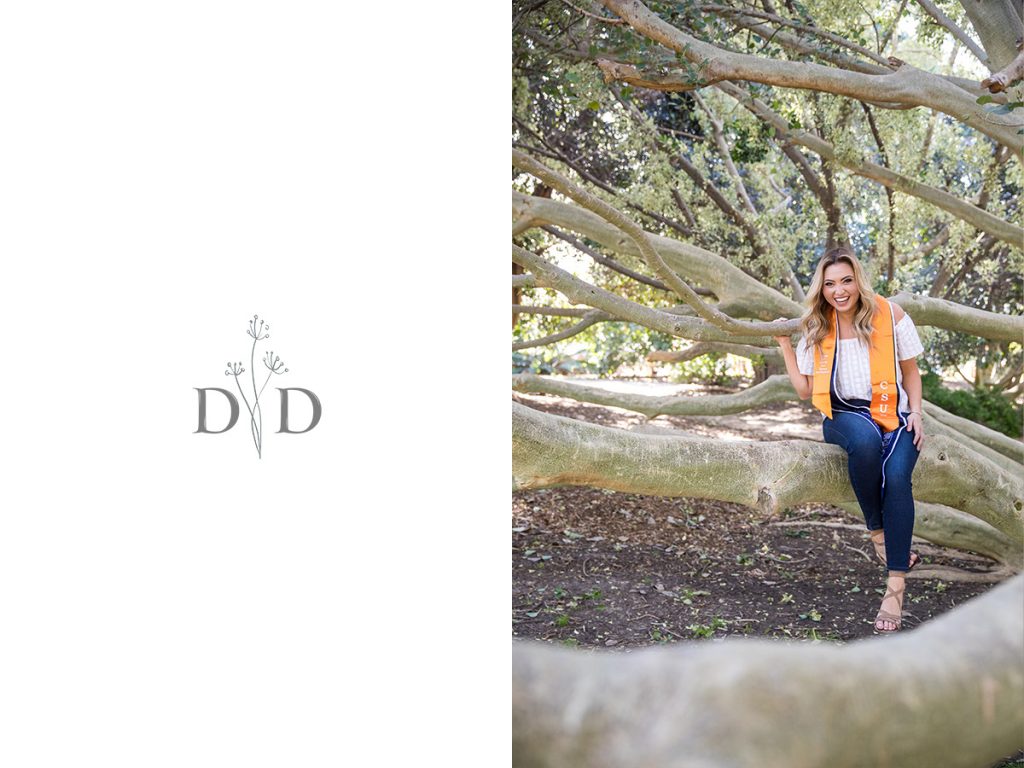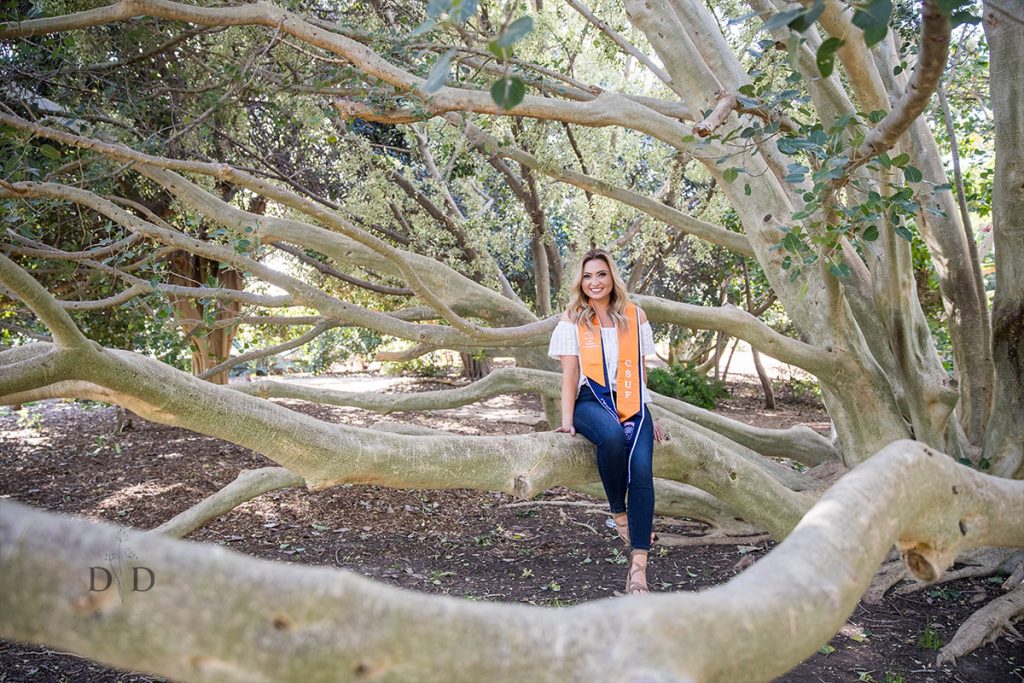 CSU Fullerton Library Grad Photos
Then we hopped over to the library to have fun in place that most students at one time or another have practically lived in. Being surrounded by books is a great analogy for the university experience.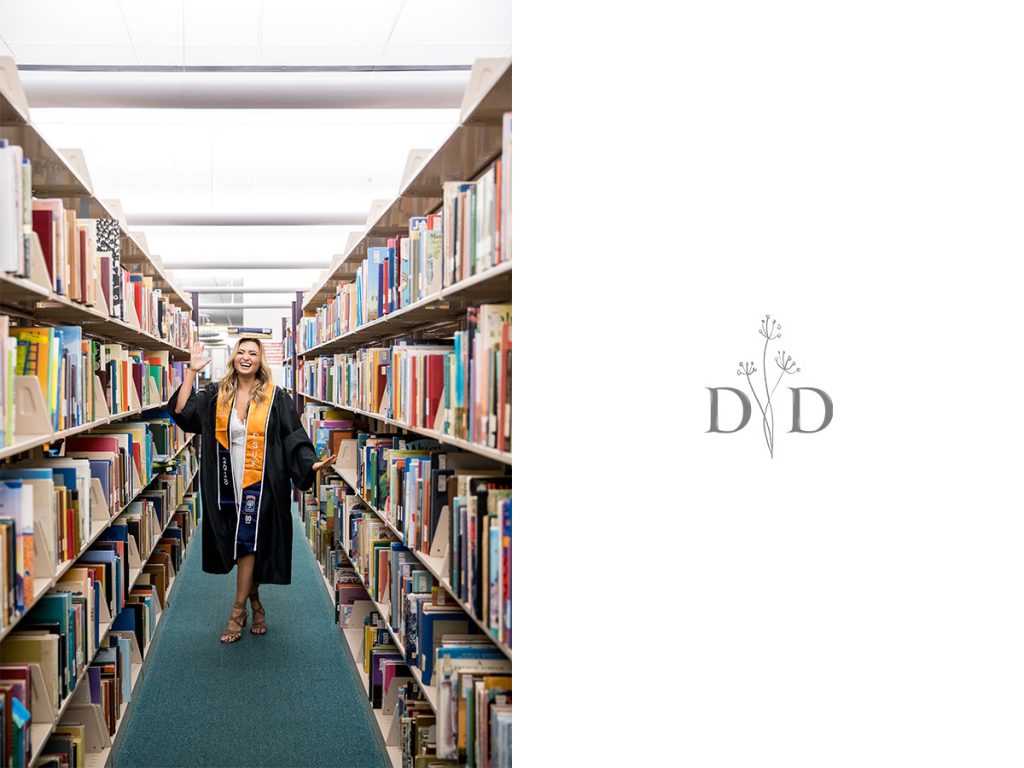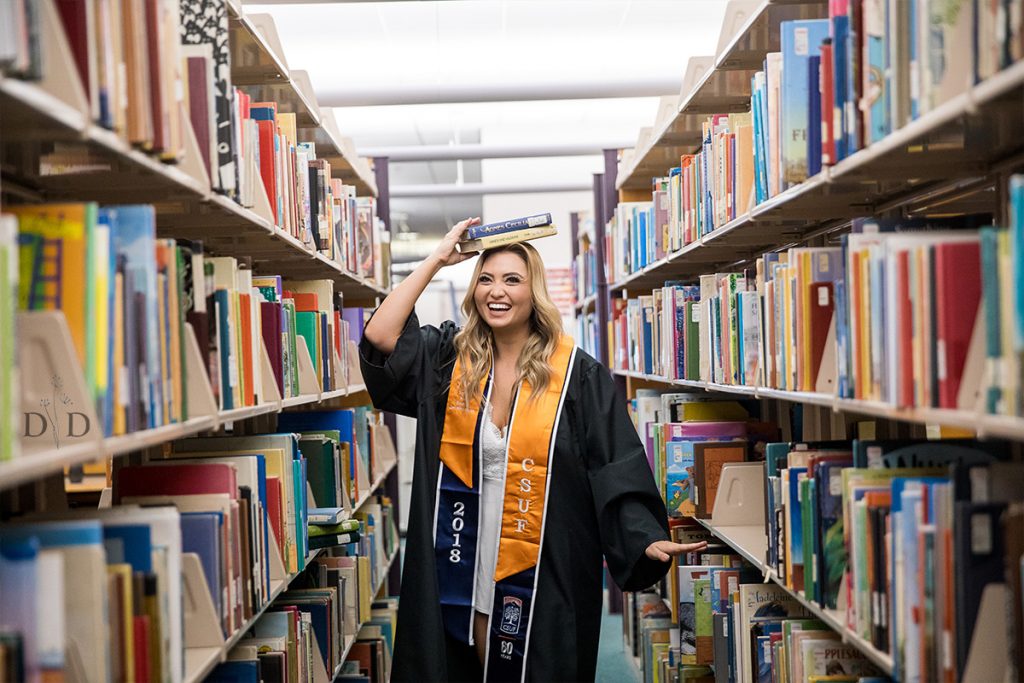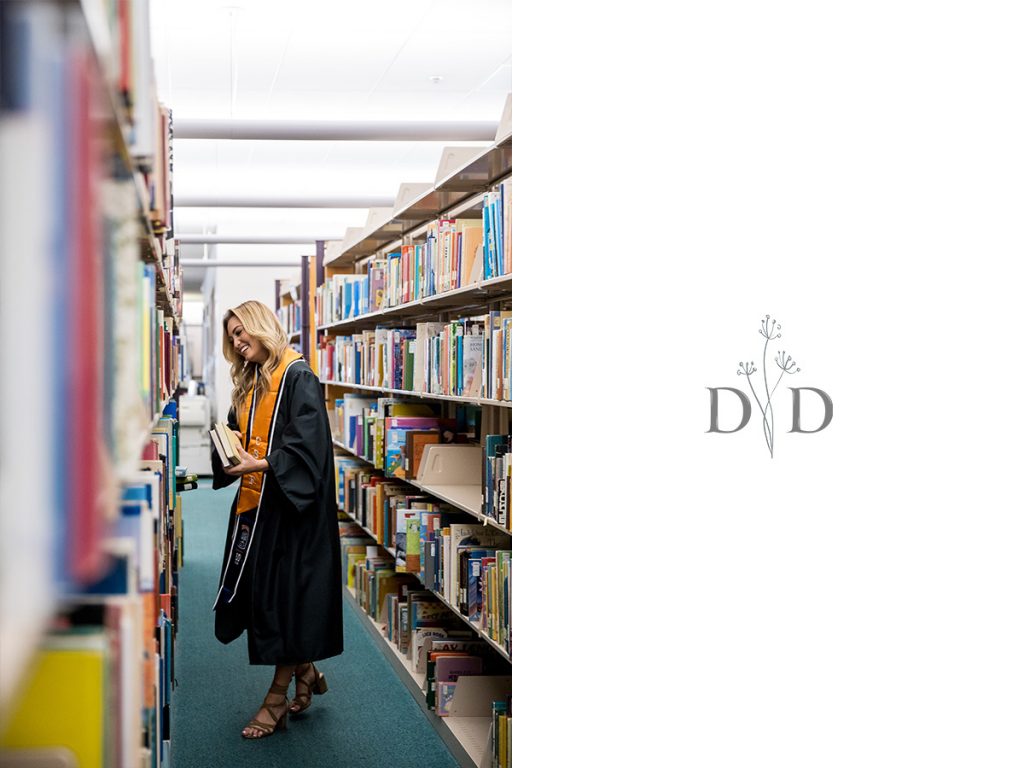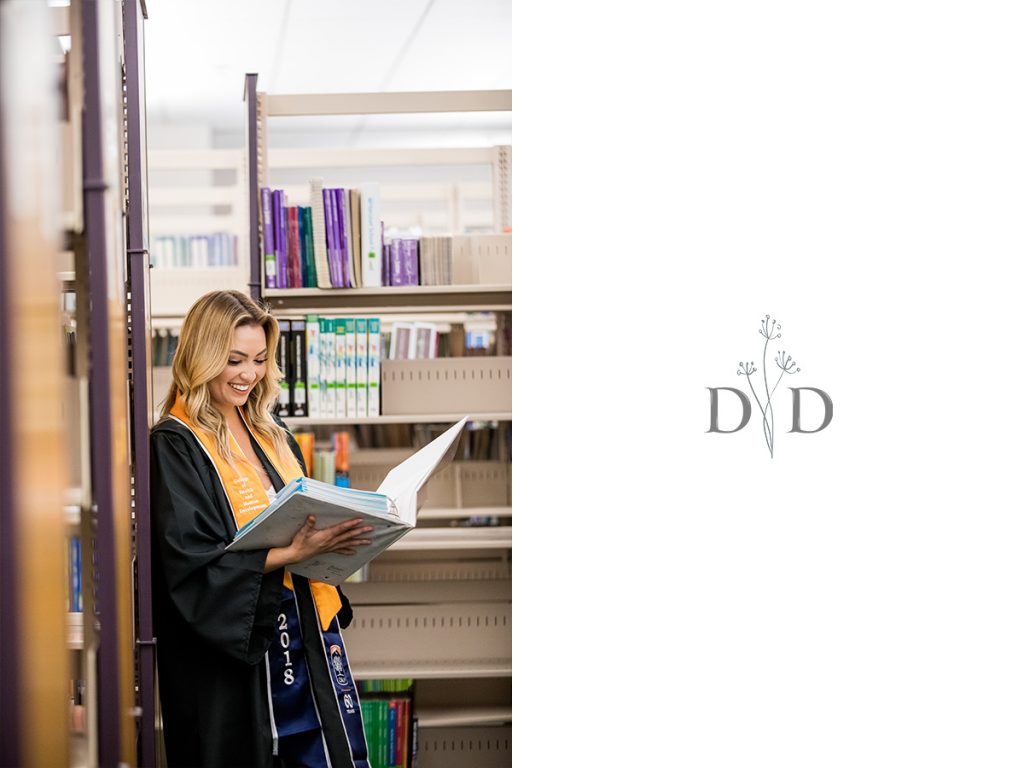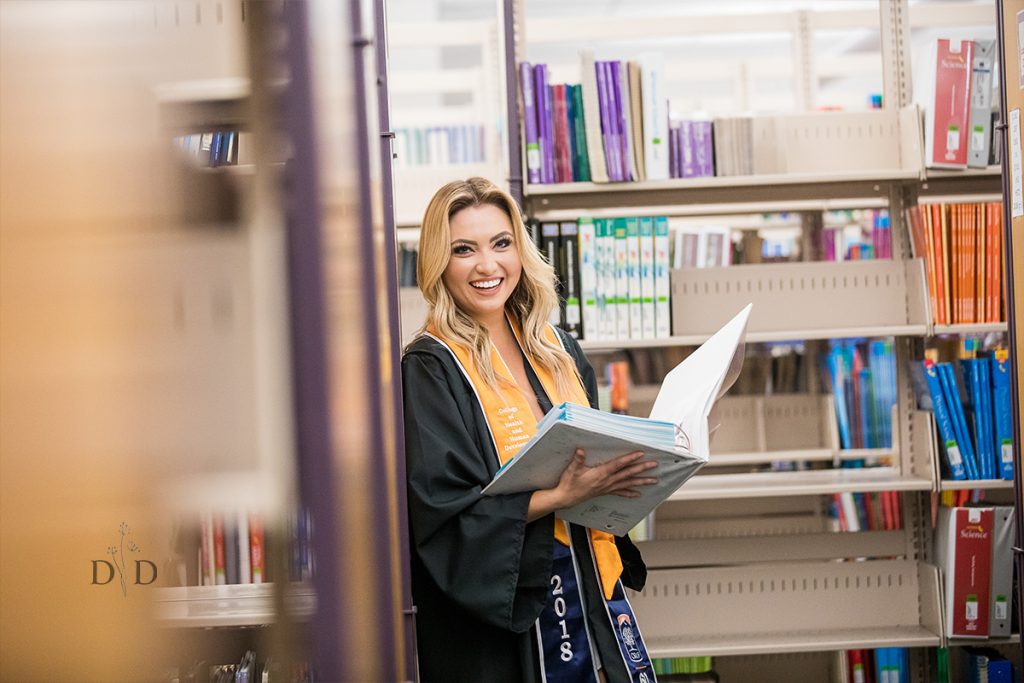 And of course we had to do a quick shot at one of the essential stops of any college student, Starbucks!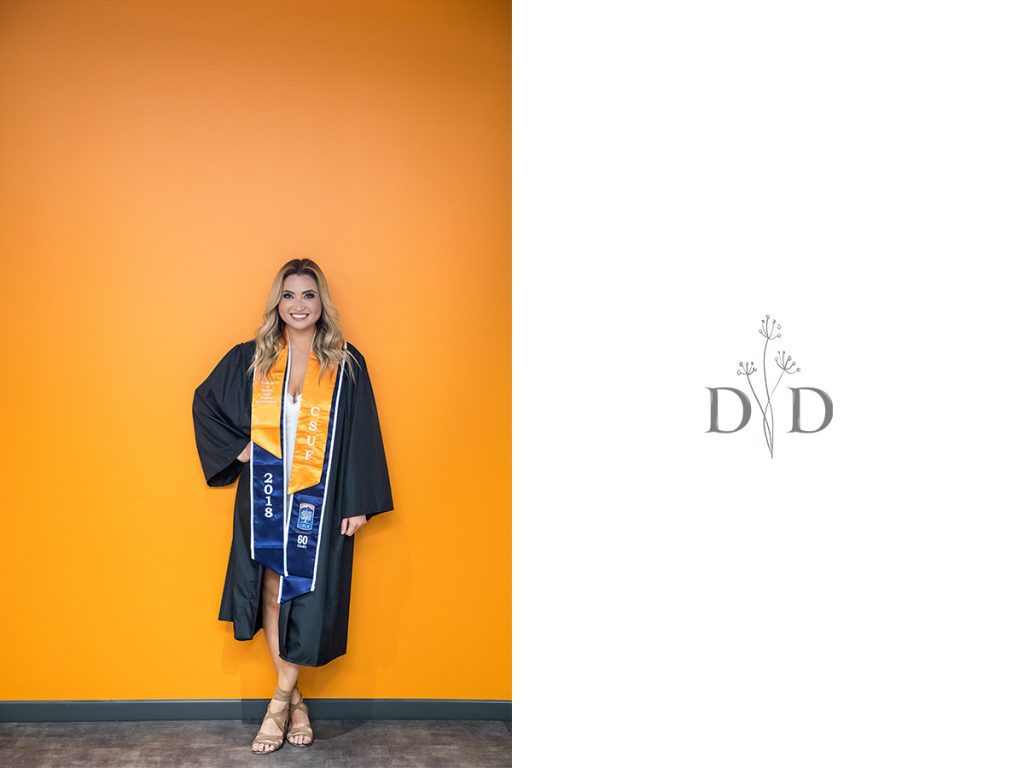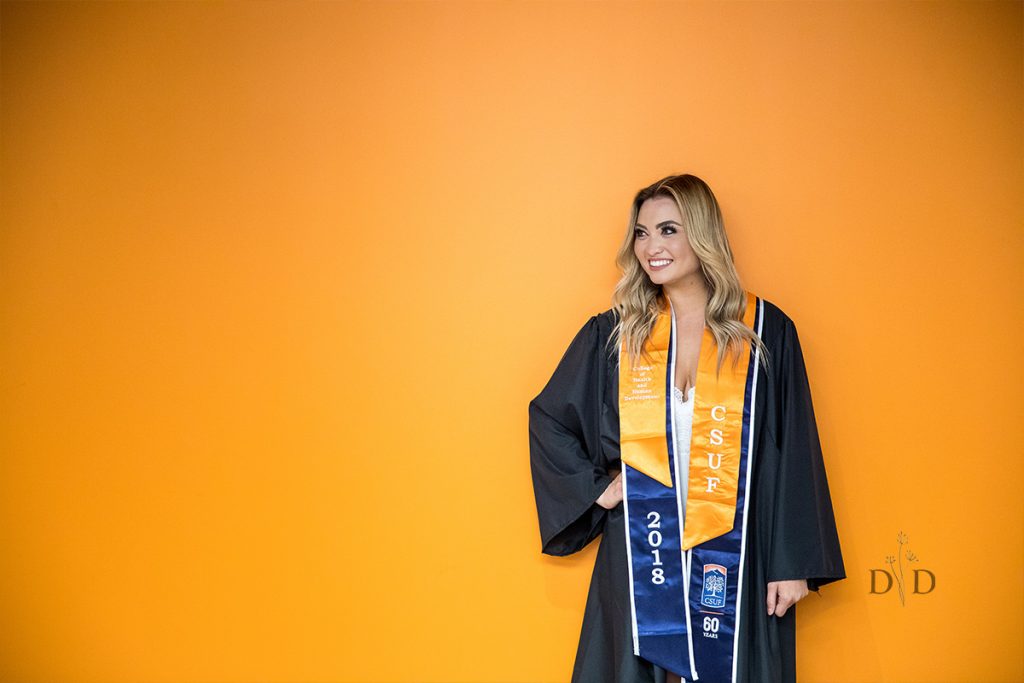 And here is the front entrance of Cal State University Fullerton, a great spot to end the grad photo portraits.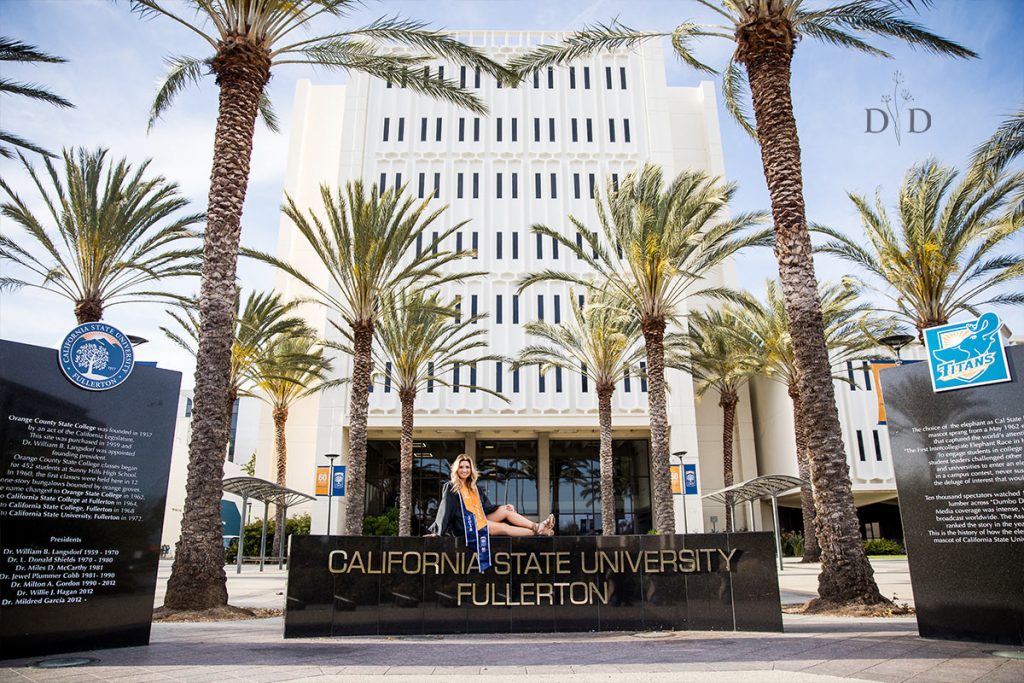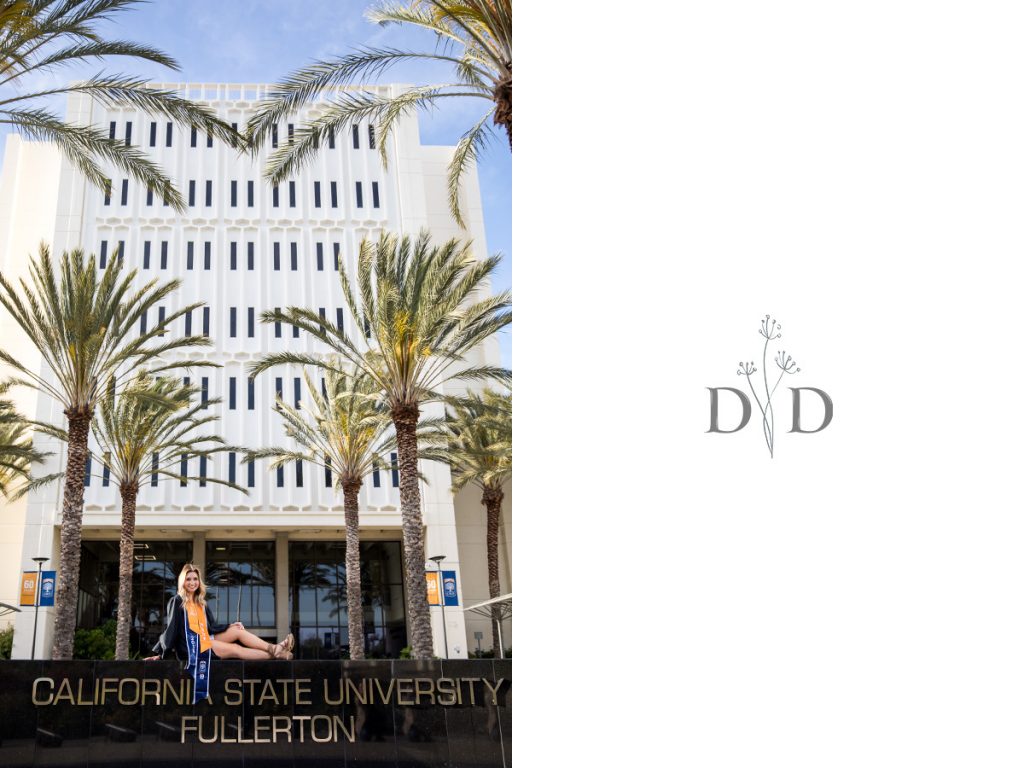 CSUF Graduation Photography
Grad photos are a great way to commemorate and end a long time spent in one place earning a degree. It's a great way to record the way one looks and feels during the last months at their university. It's a tradition that signifies a transition into the real world, and into another chapter in their life. Graduation photos are often used on social media and for promoting any planned graduation parties and events.