Starting at the Cal Poly Pomona College of Business Administration
We started at the college of business administration at Cal Poly Pomona for graduation photography portraits. Our recent grad helped us choose the locations on campus that have memories and significance.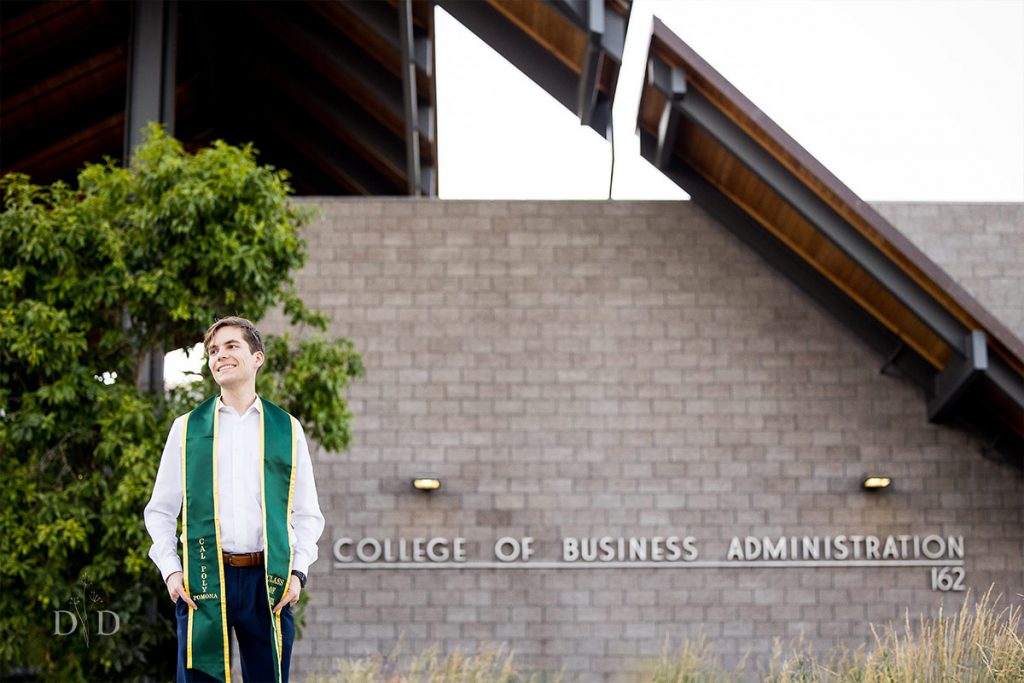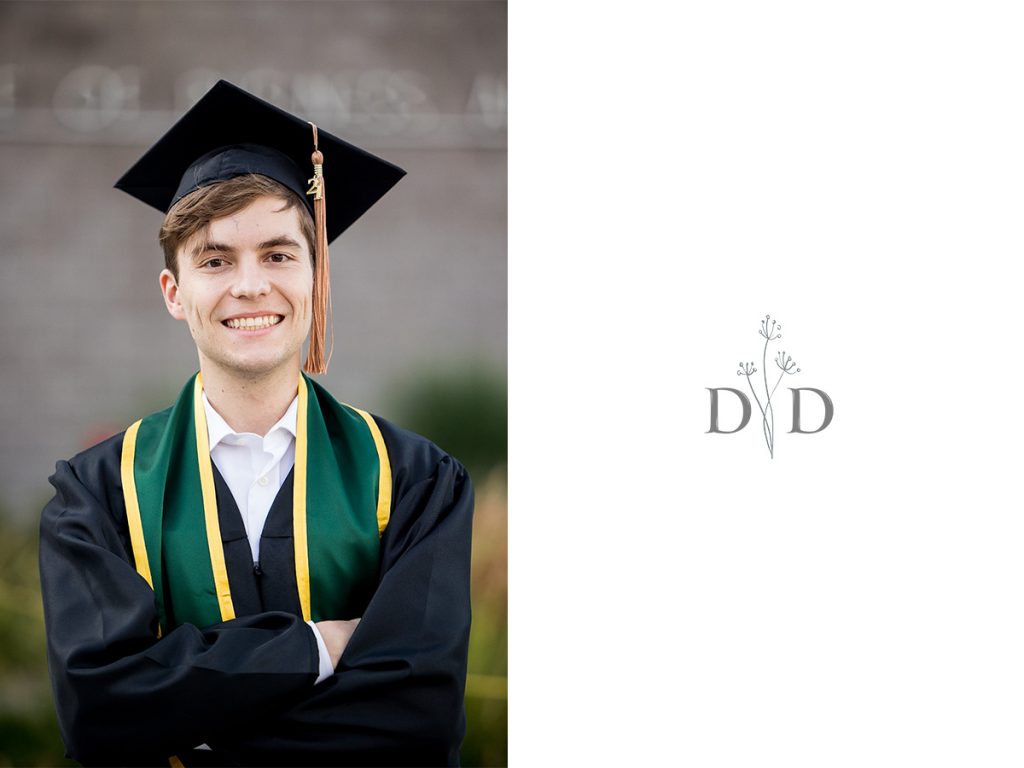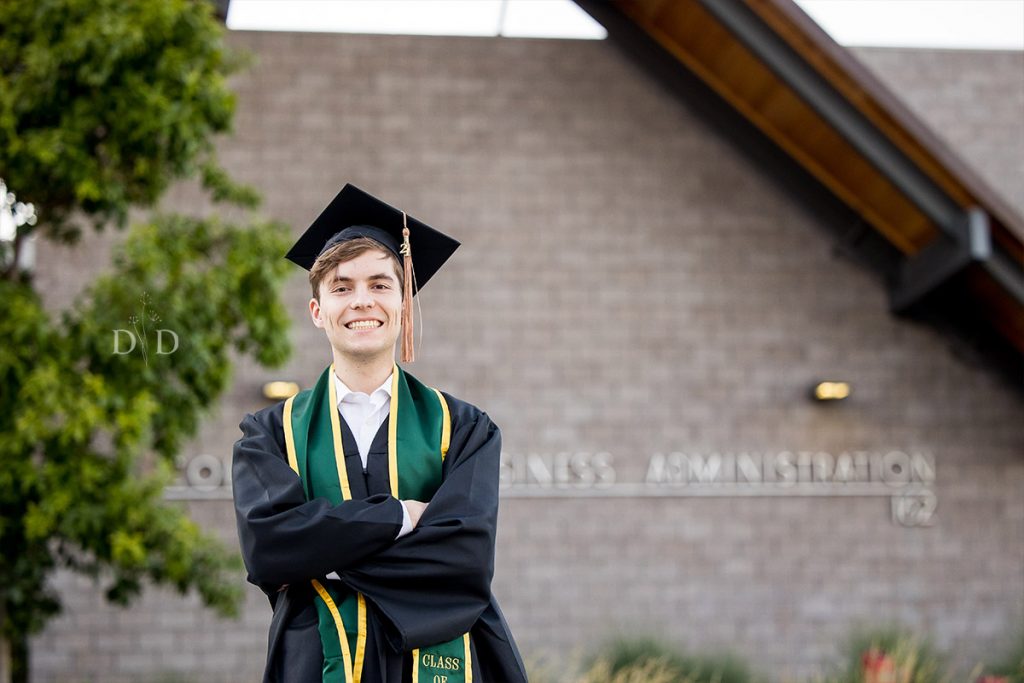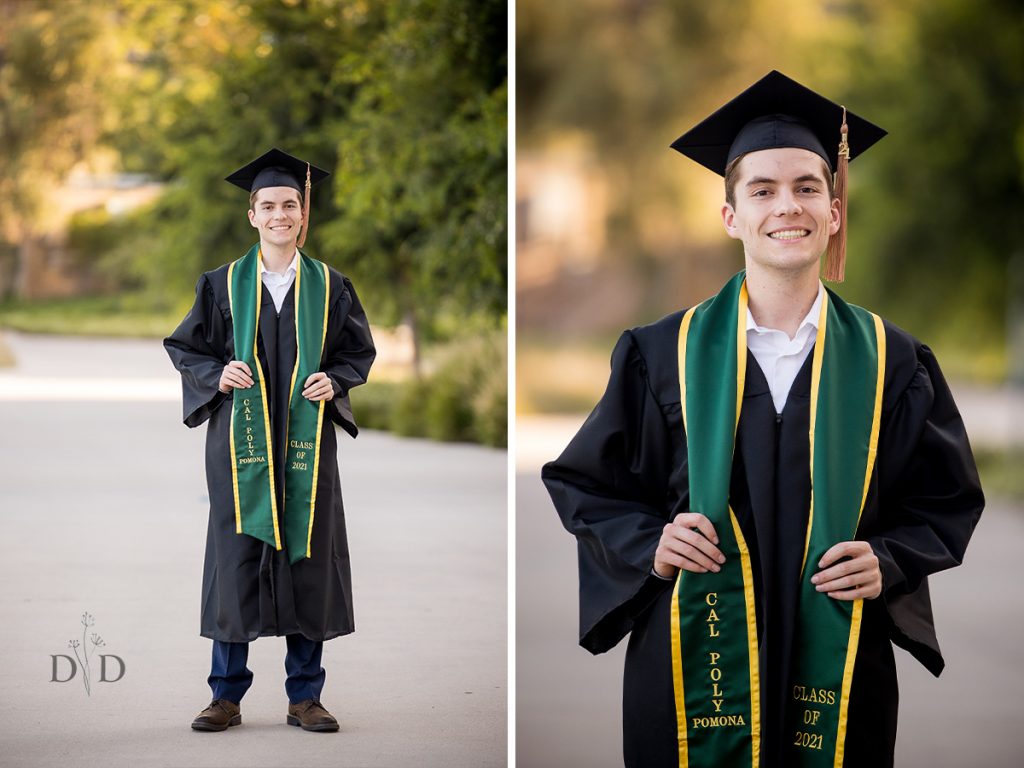 And it's always fun to have a little fun with the grad photos!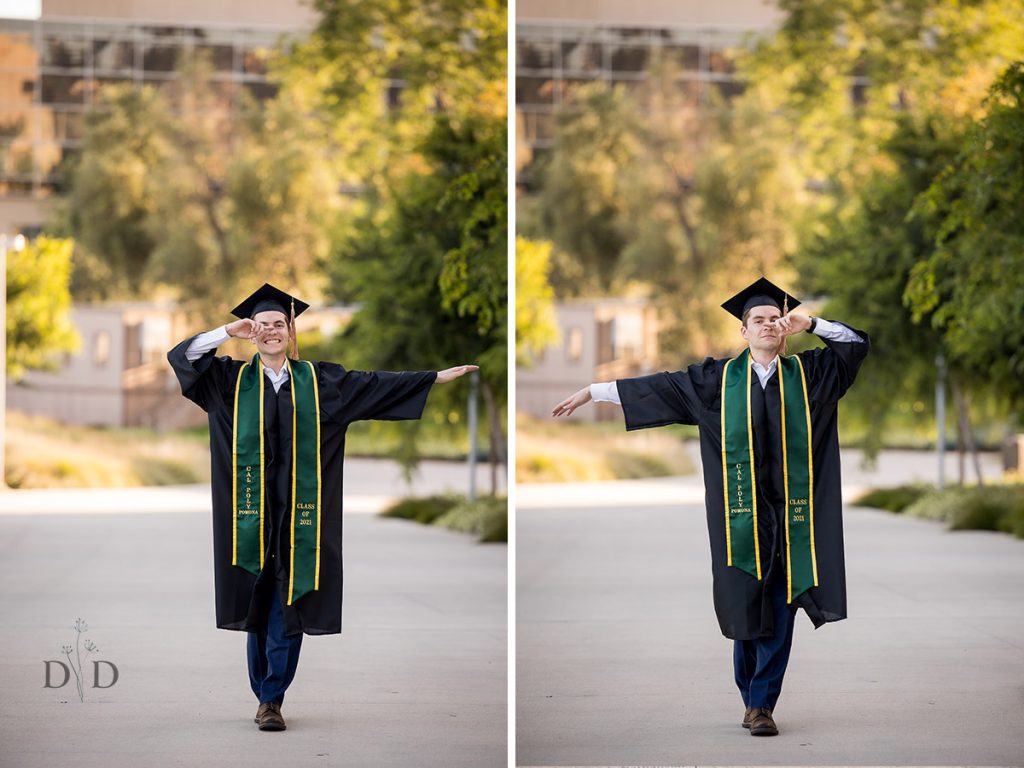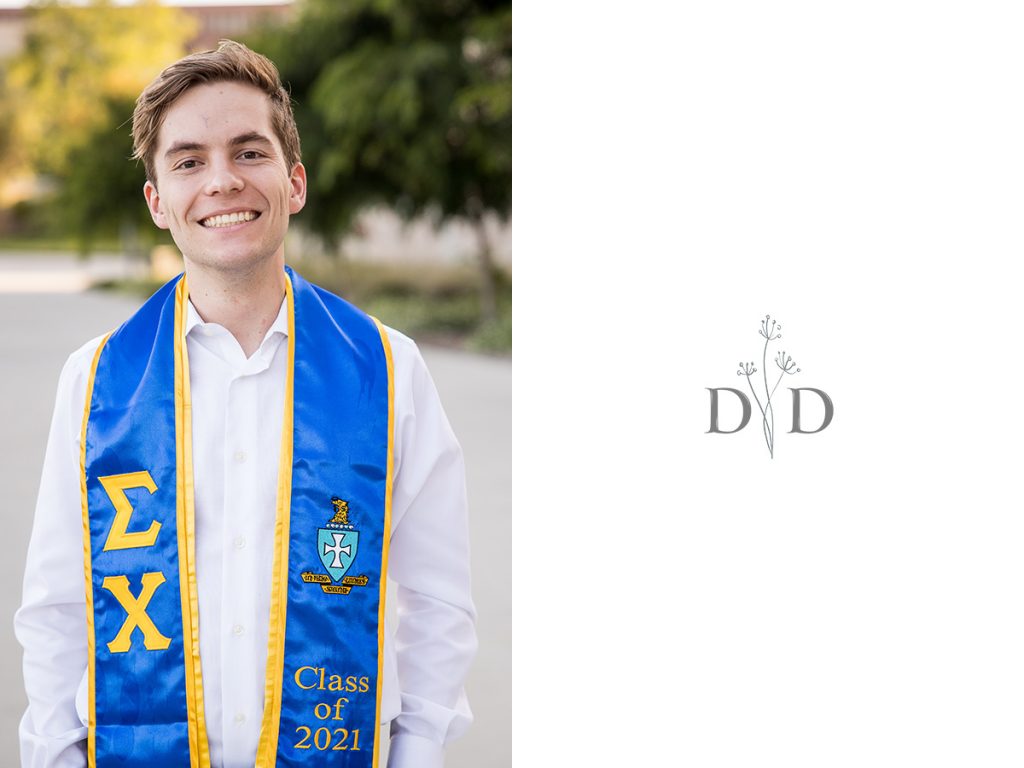 CLA Building at Cal Poly Pomona
And of course you have to do grad photos in front of the CLA building if you are at Cal Poly Pomona. I'm just still wondering if and when they will ever tear the building down….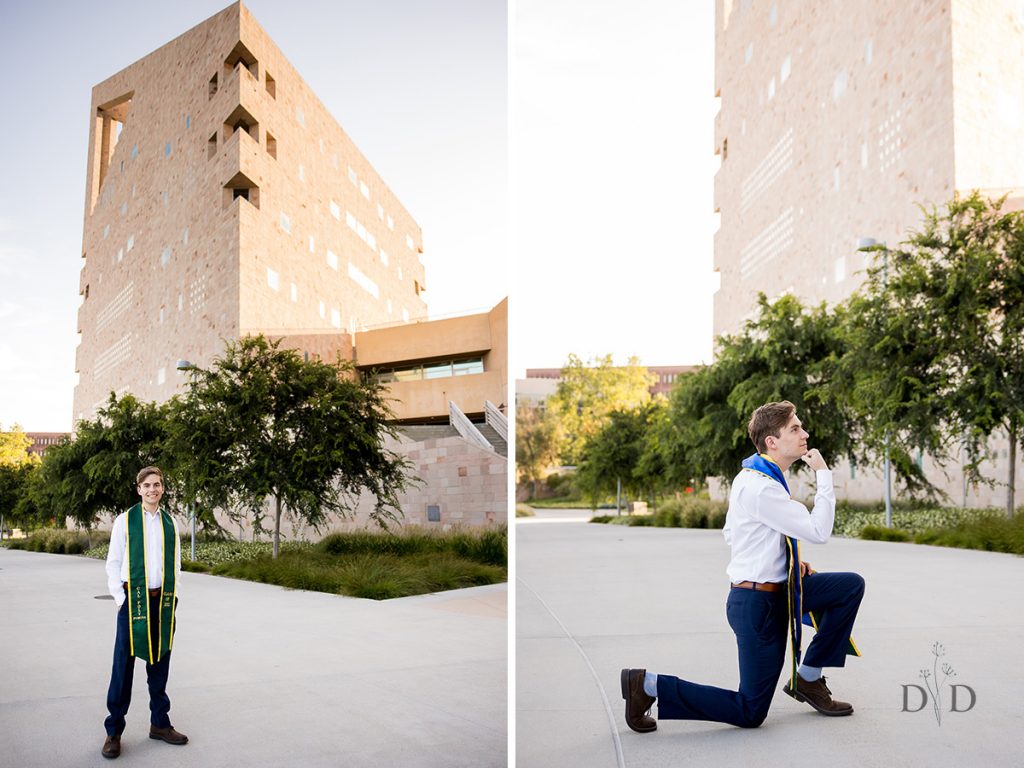 And it was no problem to get some quick couple photos of the cute couple together.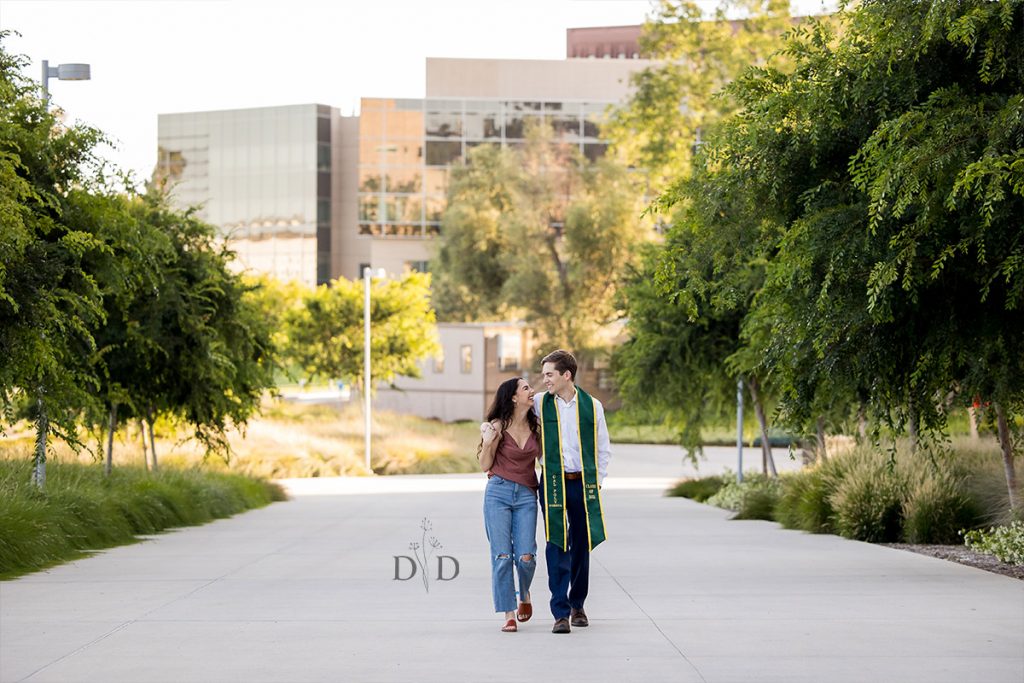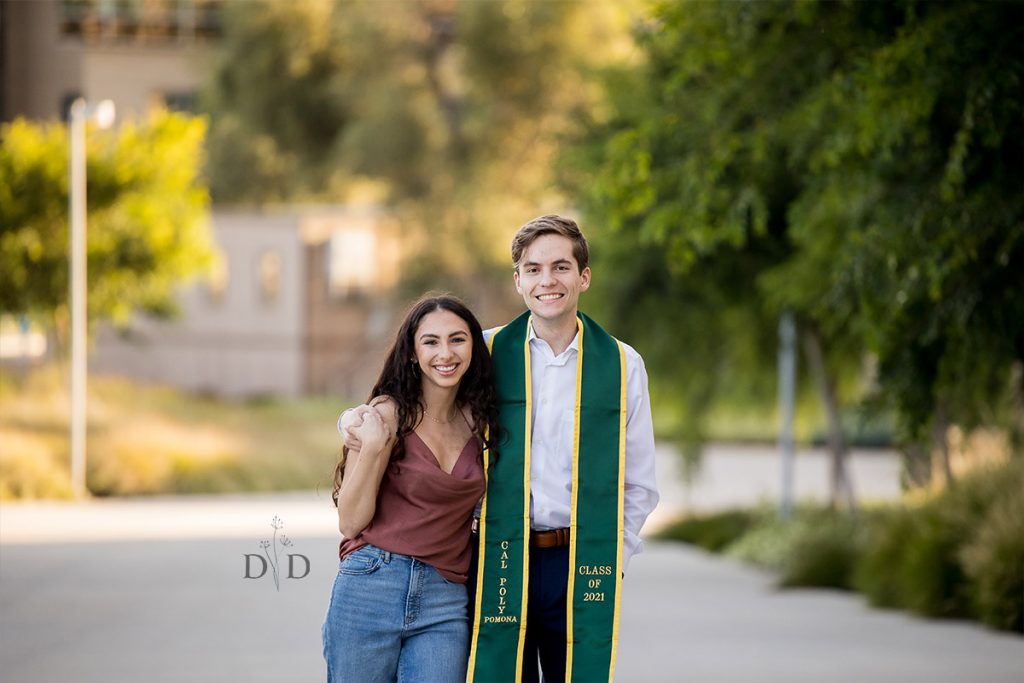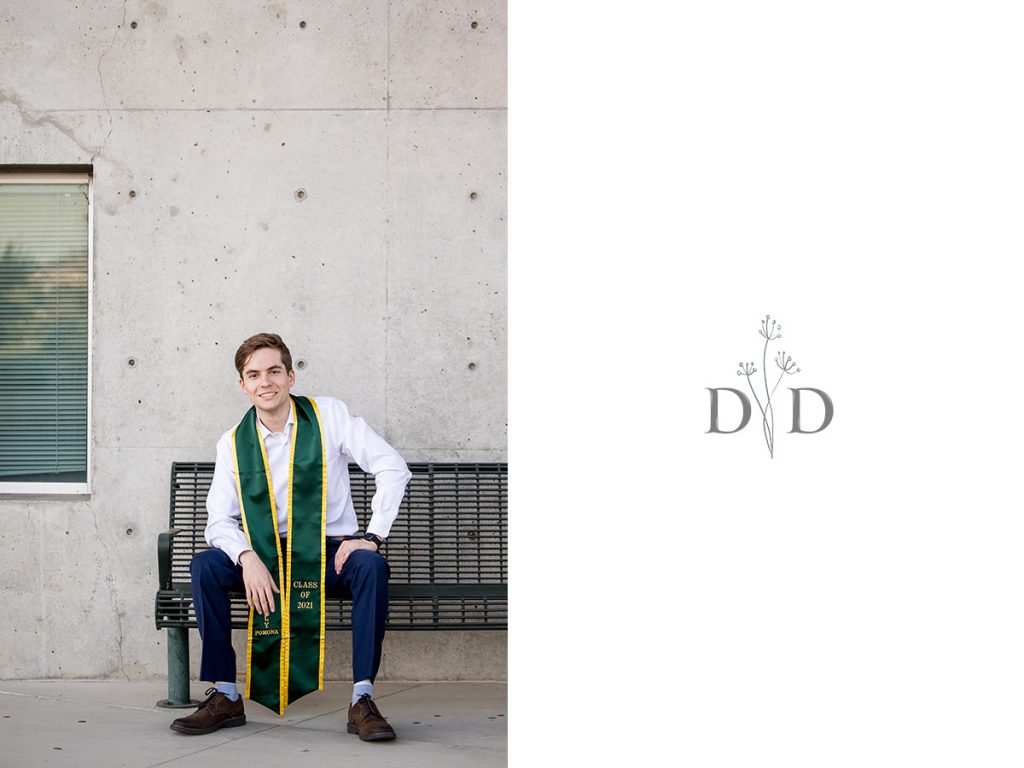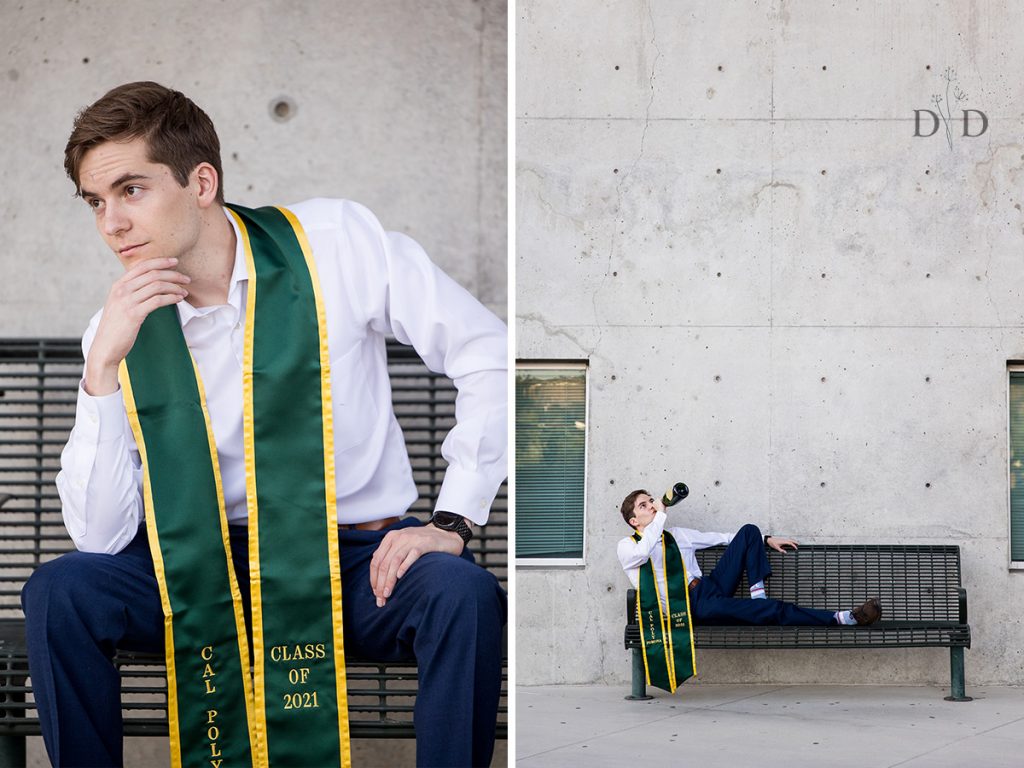 And Having Some Fun With Champagne!
We busted out a bottle of champagne to celebrate his graduation.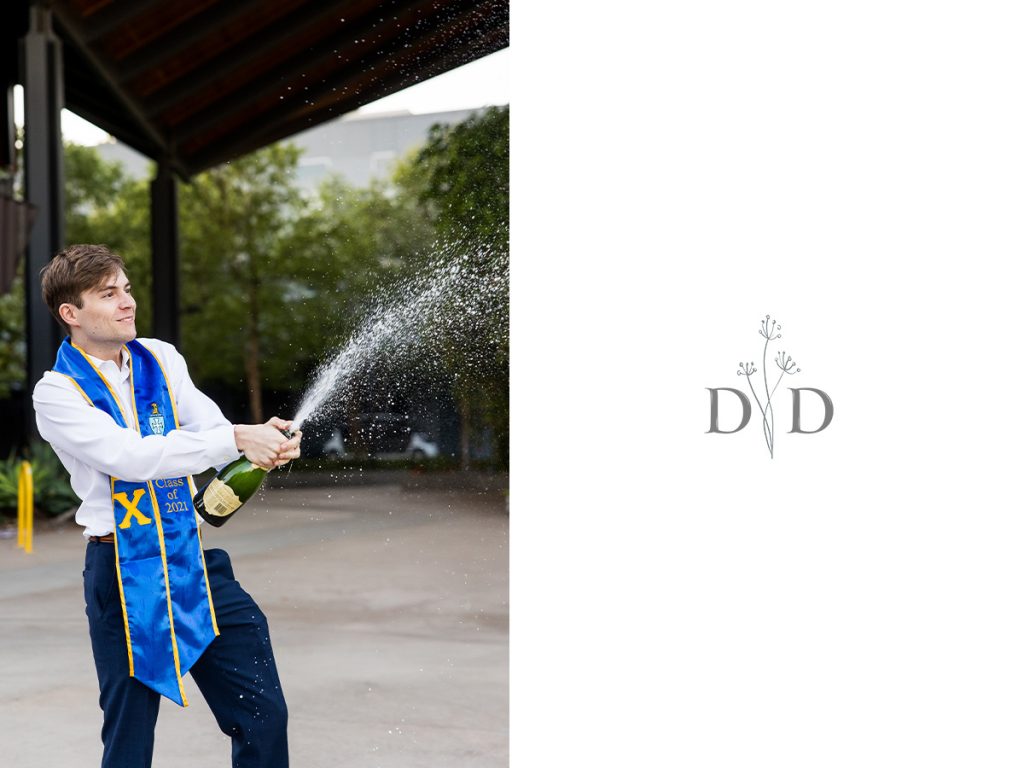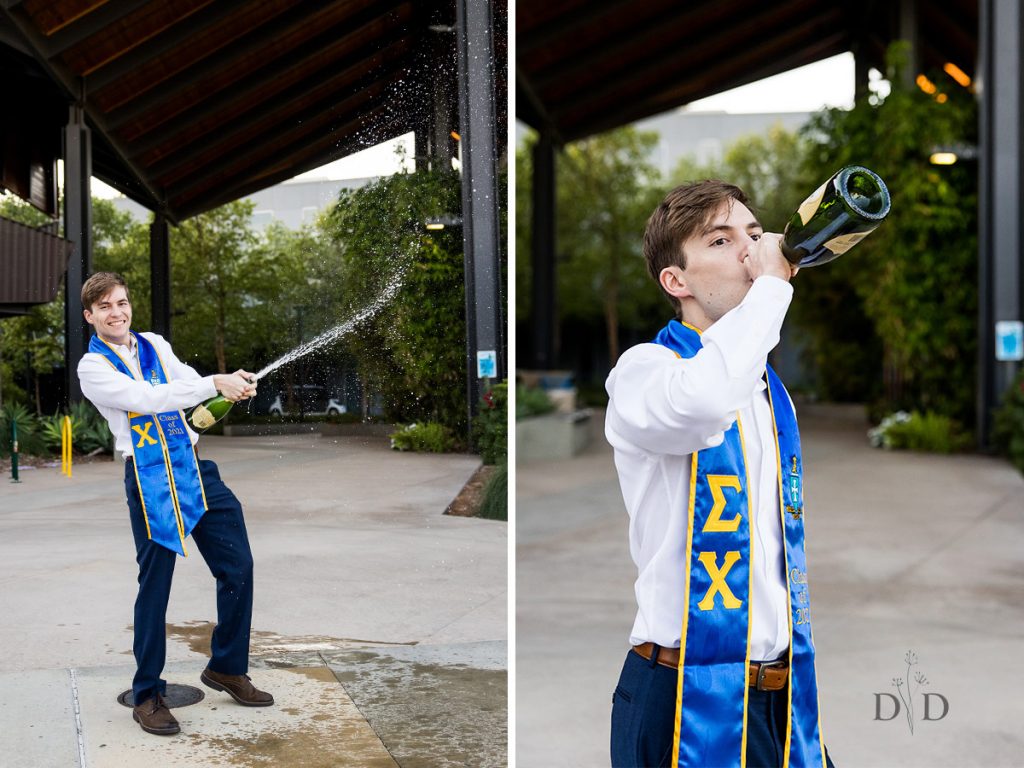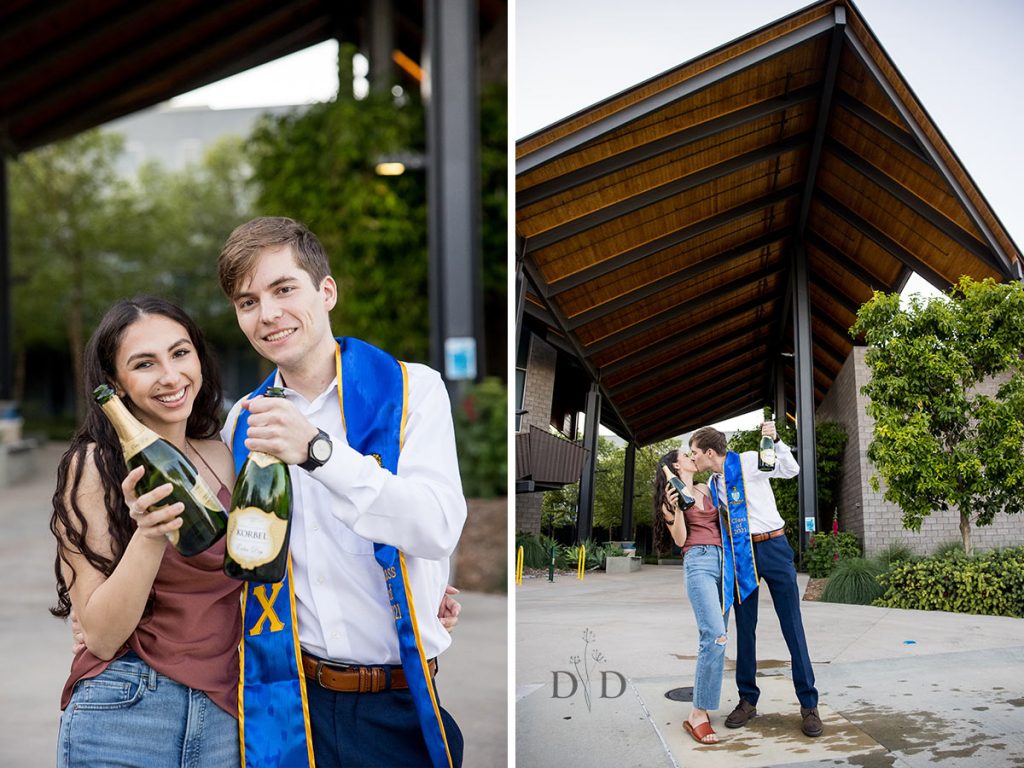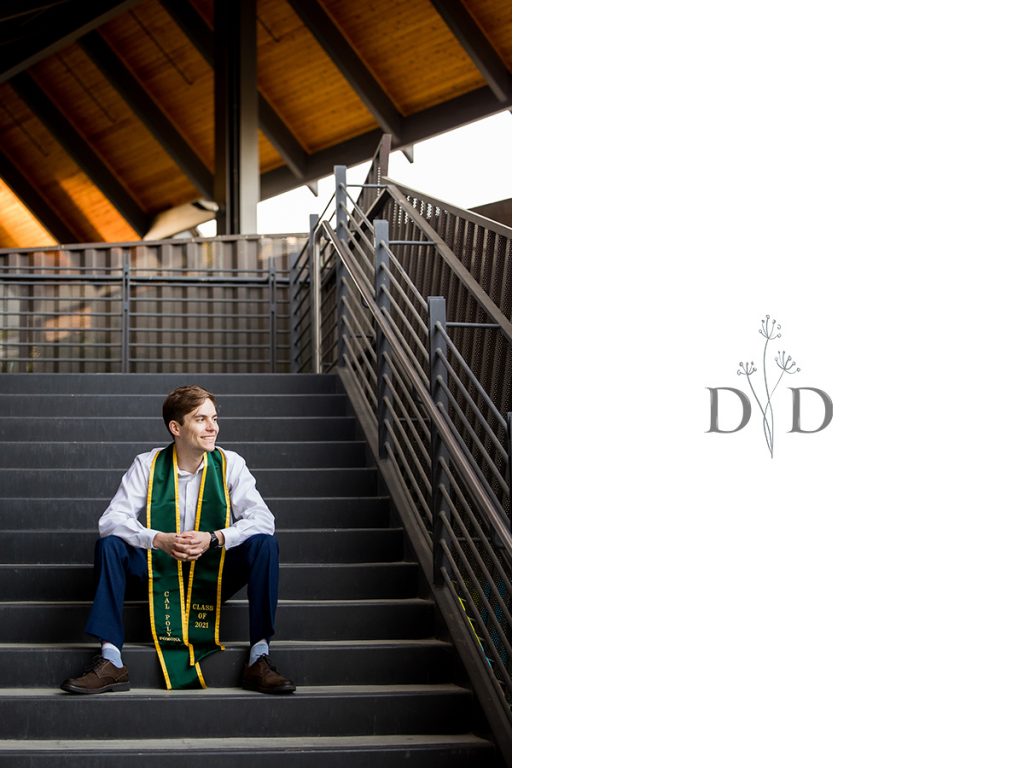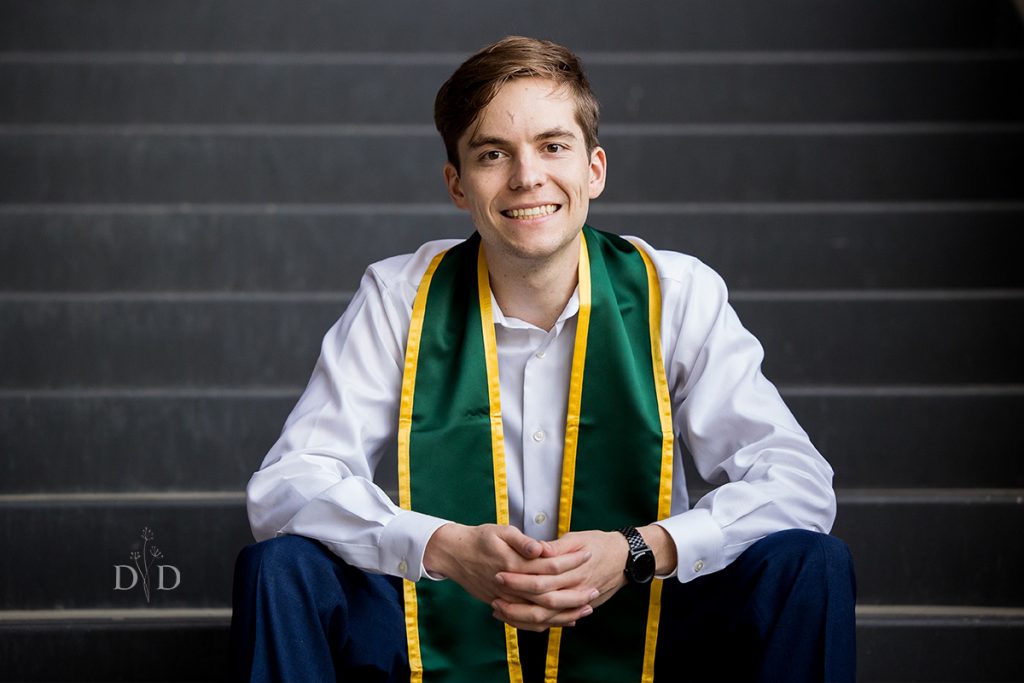 And here are some closeup details of the cap, tassel, and stole.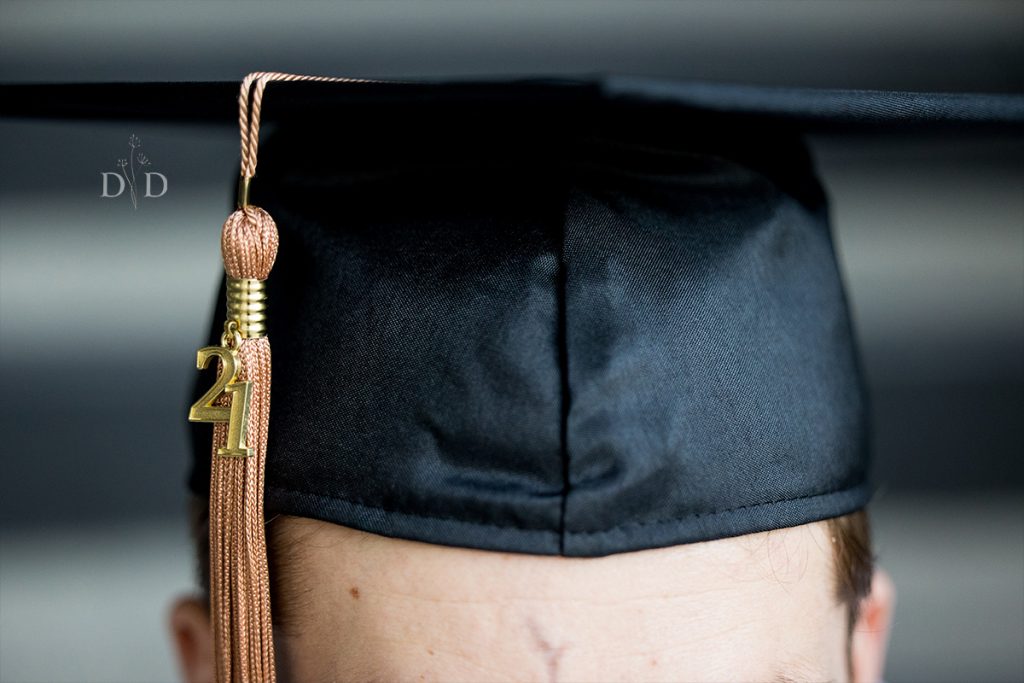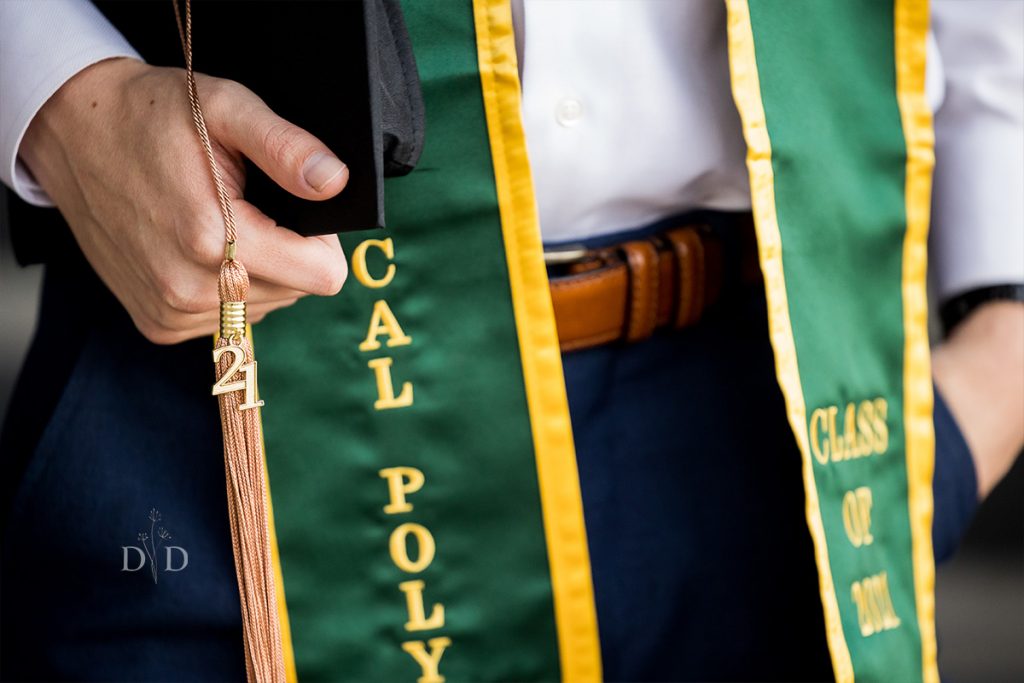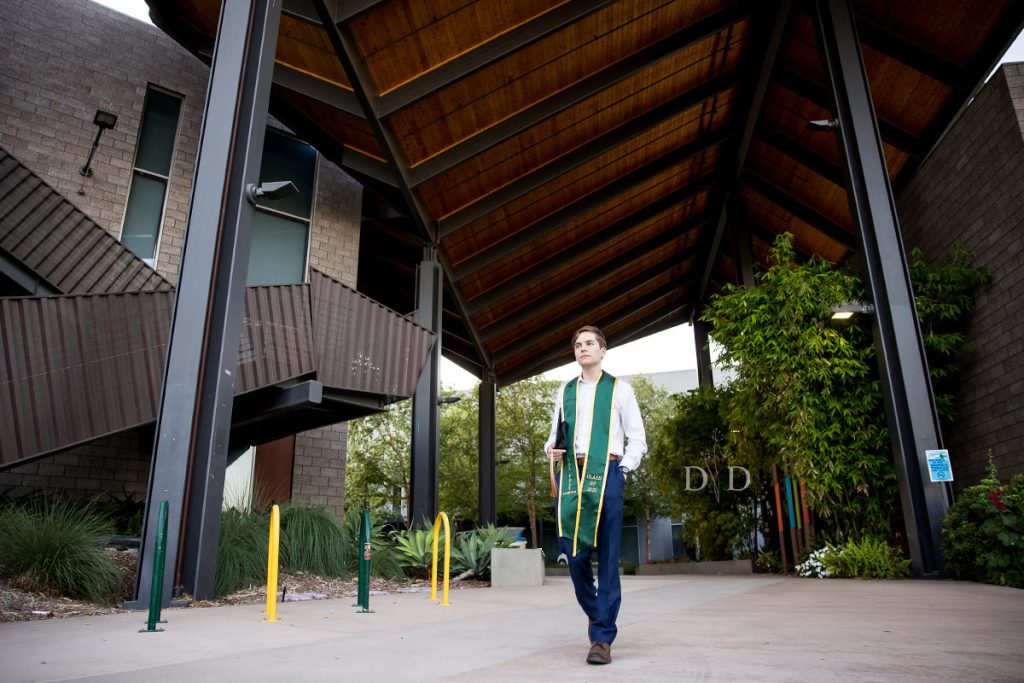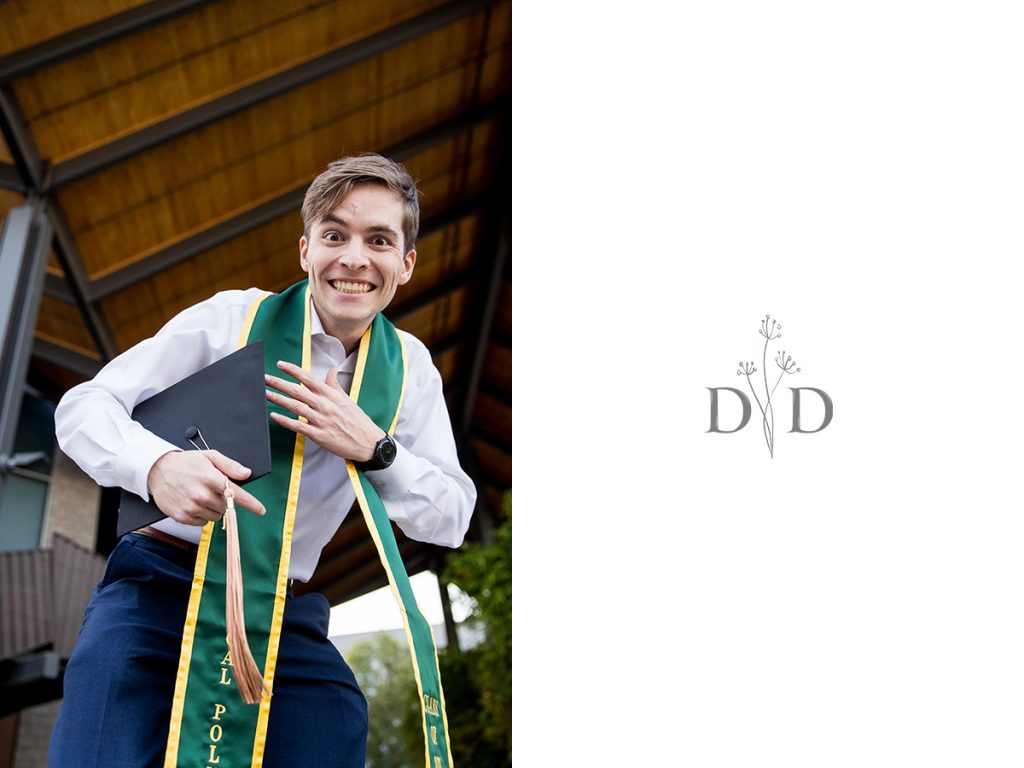 We finished the session at the garden in the center of campus.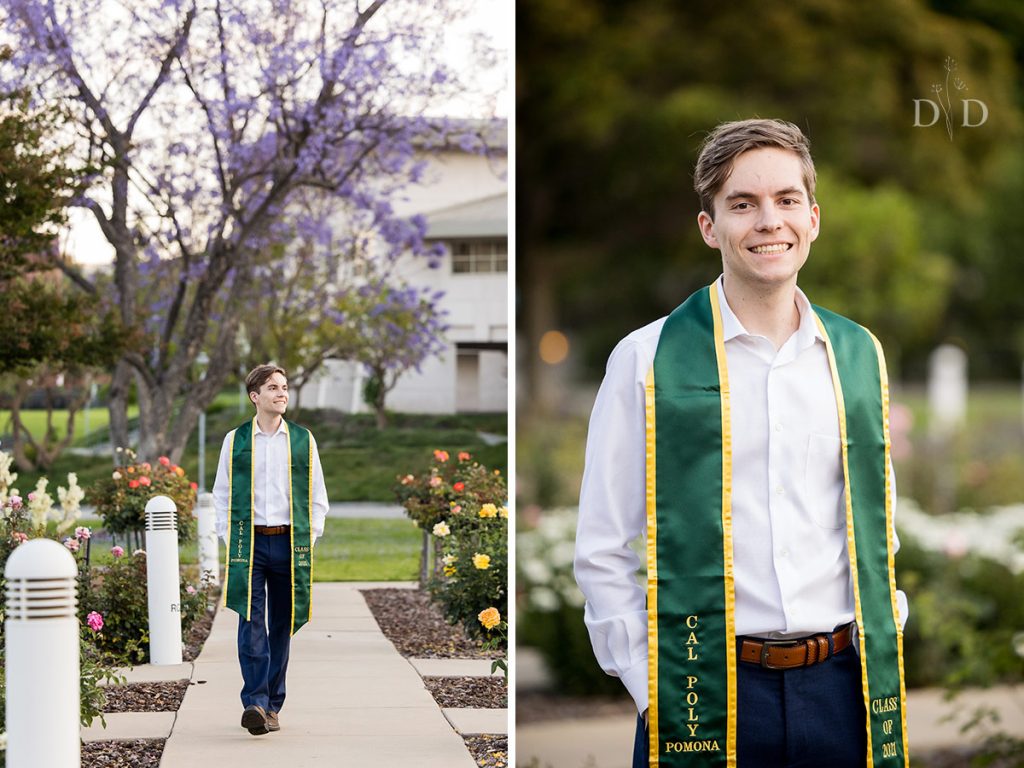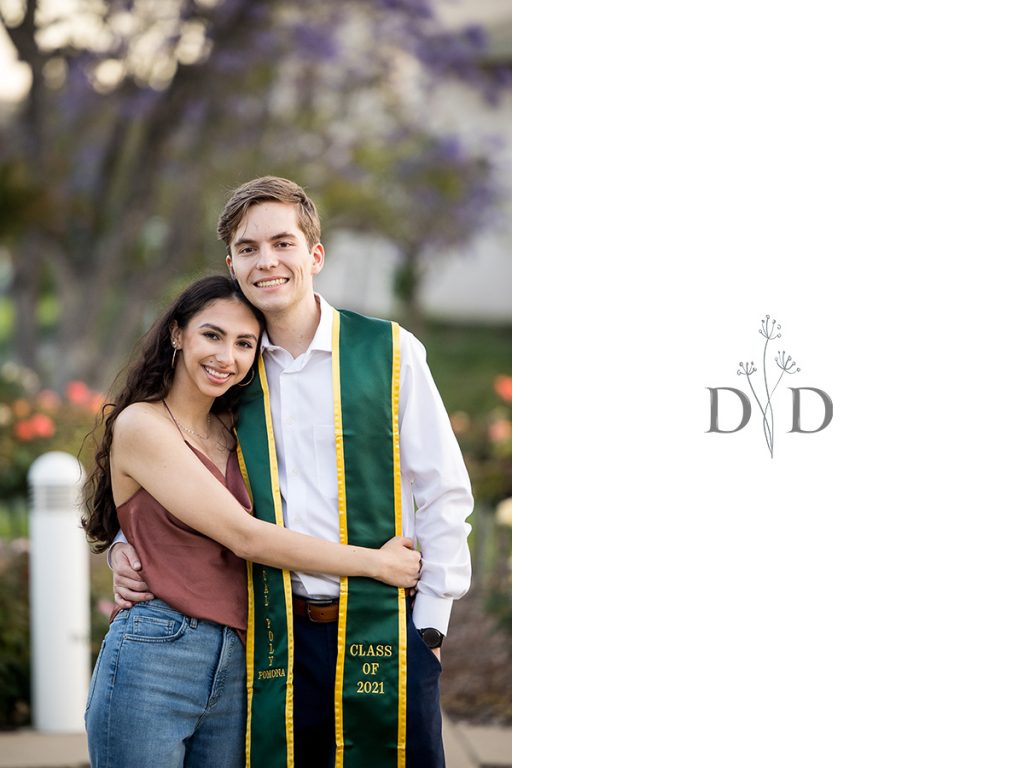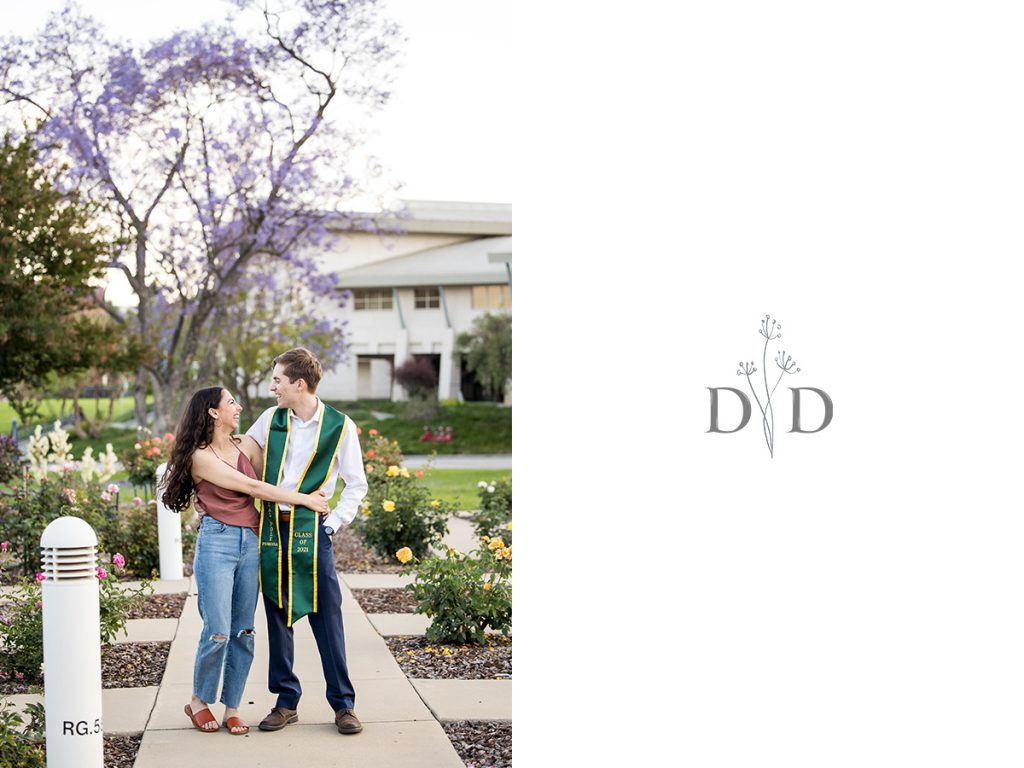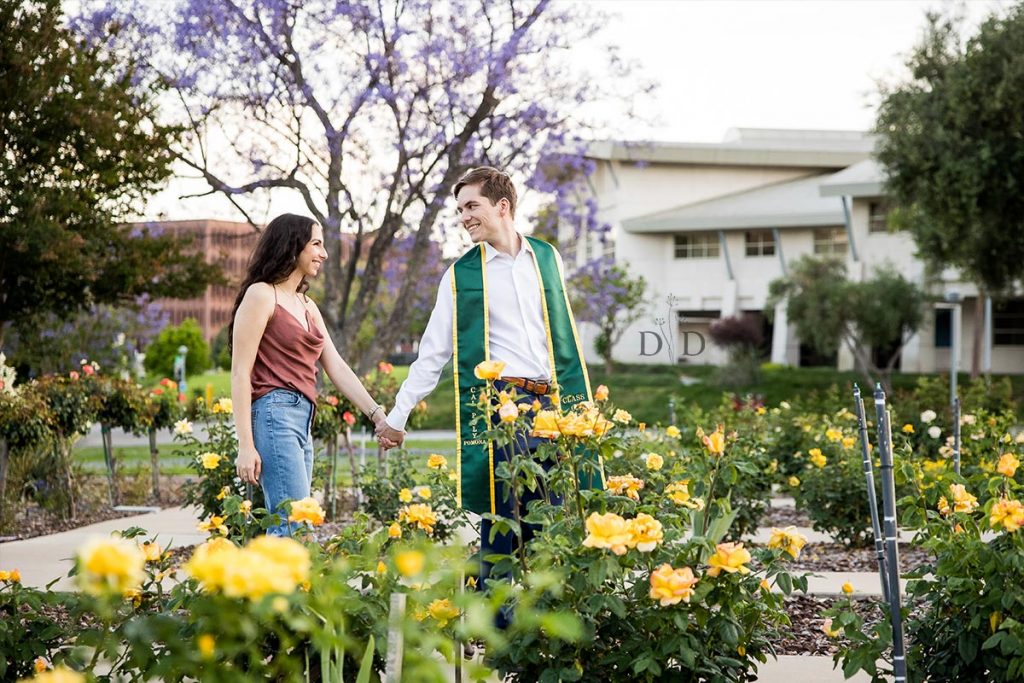 This is a great example of a college grad doing Cal Poly Pomona graduation photos on campus. We like to have our recent grad do the session at places that have memories and significant meaning to the time spent earning the degree. Make sure to look around our website for more examples of grad photos.